Study at the University of Nebraska at Omaha!
UNO Education Abroad welcomes exchange students from partner institutions for a semester or academic year. Have a valuable international experience at a metropolitan university in the heart of vibrant Omaha.
View our Welcome Guide PDF and Website!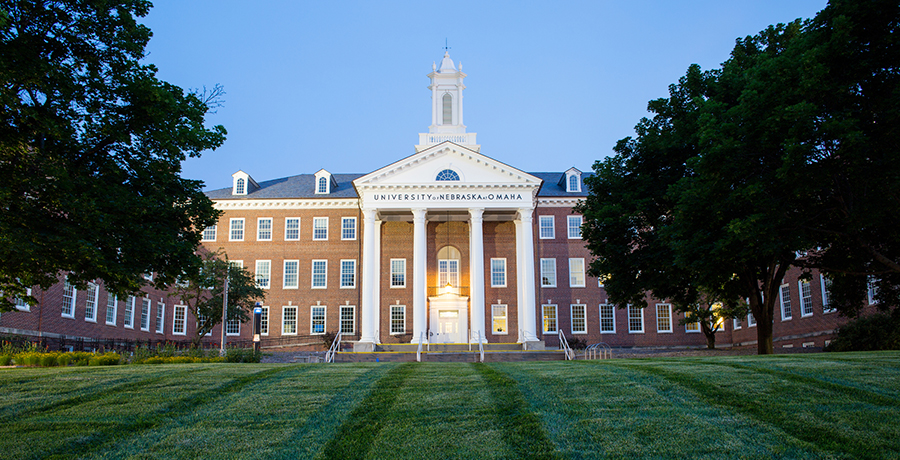 About the University of Nebraska at Omaha (UNO)
Founded: 1908
Student body: 15,227
Faculty & staff: 3,301
Colleges: 6 - Arts & Sciences; Business Administration; Communication, Fine Arts & Media; Education, Health, and Human Sciences; Information Science & Technology; Public Affairs & Community Service
Programs of study: over 200, including bachelor's, master's, and doctoral degrees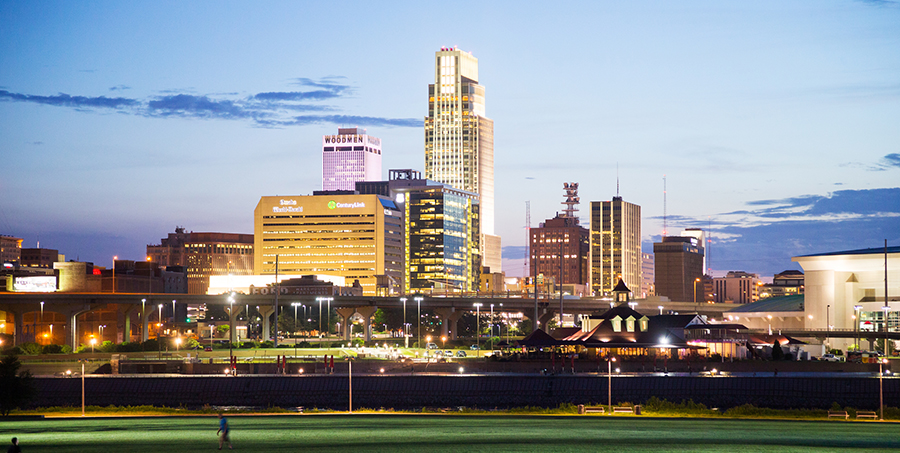 About Omaha
Located on the eastern border of the state of Nebraska, near the Missouri River
Population: 1.2 million
Home to four Fortune 500 companies including:
Berkshire Hathaway
Mutual of Omaha
Peter Kiewit
Union Pacific
Home to sporting events like the NCAA College World Series (CWS)
Features world-renowned attractions like Omaha's Henry Doorly Zoo & Aquarium and the Lauritzen Gardens
Learn more about UNO and our city here: http://www.unomaha.edu/about-uno/index.php
Eligibility
Students are eligible to attend UNO on exchange if their home institution has an exchange agreement with UNO. This includes students from:
Austria
Management Center Innsbruck, Innsbruck
University of Graz*, Graz
University of Innsbruck, Innsbruck
Belgium
Ghent University, Ghent
University of Antwerp*, Antwerp
Canada
Laval University, Québec City
Czech Republic
Masaryk University*, Brno
Denmark
Aarhus University*, Aarhus
Estonia
University of Tartu*, Tartu
Finland
Aalto University School of Business, Mikkeli
France
Burgundy School of Business, Dijon
University of Franche-Comté, Besançon
University of Sciences & Technologies*, Lille
University of Strasbourg*, Strasbourg
Germany
Osnabrück University of Applied Sciences, Osnabrück
Ruhr University*, Bochum
Braunschweig University of Technology, Braunschweig
University of Leipzig*, Leipzig
Greece
Aristotle University of Thessaloniki*, Thessaloniki
Ireland
National University of Ireland*, Cork
Italy
University of Bologna*, Bologna
Japan
Shizuoka University, Shizuoka
Meiji University, Tokyo
Kwansei Gakuin University, Osaka
Latvia
University of Latvia* , Riga
Lithuania
Šiauliai University, Šiauliai
Vilnius University*, Vilnius
Malta
University of Malta*, Msida
Netherlands
Delft University of Technology, Delft
University of Groningen, Groningen
University of Utrecht*, Utrecht
Utrecht School of the Arts*, Utrecht
Norway
University of Agder, Kristiansand
University of Bergen*, Bergen
Poland
Jagiellonian University*, Krakow
Portugal
University of Coimbra*, Coimbra
Romania
Alexandru Ioan Cuza University*, Iasi
Russia
Perm National Research Polytechnic University, Perm
Slovakia
University of Comenius*, Bratislava
Slovenia
University of Ljubljana*, Ljubljana
South Korea
Yeungnam University, Gyeongsan
Spain
University of Complutense* , Madrid
University of Valencia, Valencia
Sweden
Luleå University of Technology, Luleå
Switzerland
University of Fribourg, Fribourg
University of Basel*, Basel
Turkey
Bilkent University, Ankara
Sabanci University, Istanbul
United Kingdom
University of Hull* , Hull
University of Portsmouth, Portsmouth
**Facts are based on data for UNO's 2013-2014 academic year and Omaha's 2013 census.