An Indigenous Rationalist Thinker and His Followers in Japan
Kiyoshi Ishii, president at Shizuoka University in Japan, will visit UNO on Sept. 7.
date: 09/07/18
time: 4:00 PM - 6:00 PM
location: CEC OPPD Community Dialogue Room 231 • maps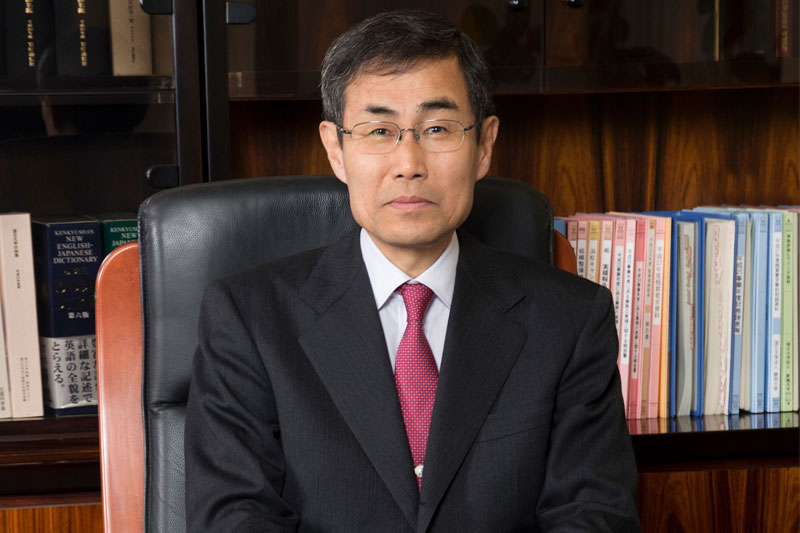 During his visit to UNO, Kiyoshi Ishii will cover the importance of the indigenous rationalist, Kinjiro Ninomiya, and his continuous influence on the modernization of Japanese society through his followers.
This event is open to the public.
Kinjiro Ninomiya and the Modernization of Japanese Society
In 1891, Rohan Koda, a famous novelist, first introduced Ninomiya (1787-1856). Individuals throughout Japanese culture have admired Ninomiya as the ideal model for youth who work hard and study diligently.
As a radical reformer of agricultural management, people also recognize Ninomiya for introducing methods such as a survey of the long-term changes in population and annual harvest in specific rural areas, tax reduction policy, and incentives for farmers to increase production.
Throughout Japanese society, people consider him as the leading activist and rationalist thinker within the 19th century.
The followers of Ninomiya played a vital role during this period by contributing to the modernizing local agrarian communities and starting up new industries, such as textile manufacturing that utilized advanced machines.
As a result, Japanese society has experienced very rapid modernization in every respect.
---
Contact Us
If you are sponsoring a special or public event happening in the CEC or would like to share a news tip or story please contact Robyn Loos via email rloos@unomaha.edu or by phone at 402.554.2173.