Students from Shizuoka, Japan embark on 40th Anniversary Tour
The group will spend two weeks practicing English, touring Omaha, staying with host families, and touring Western Nebraska and South Dakota.
published: 2019/08/15
contact: Kristy Leahy - International Programs
phone: 402-554-2293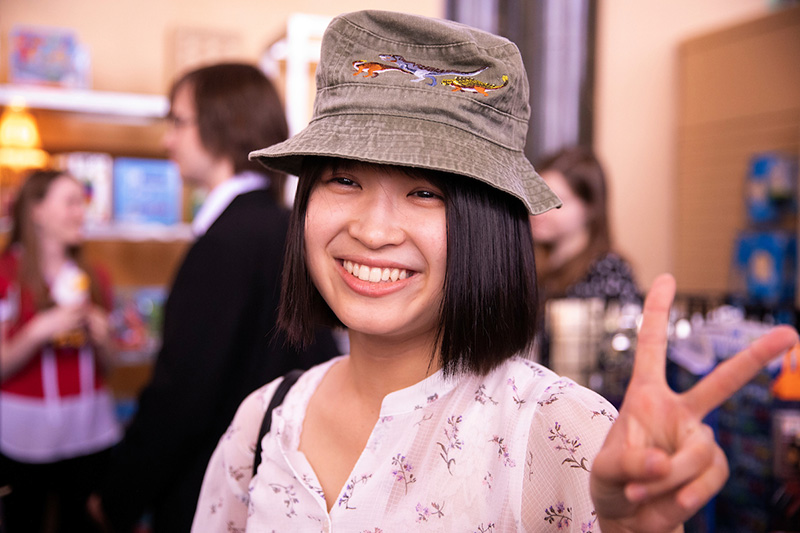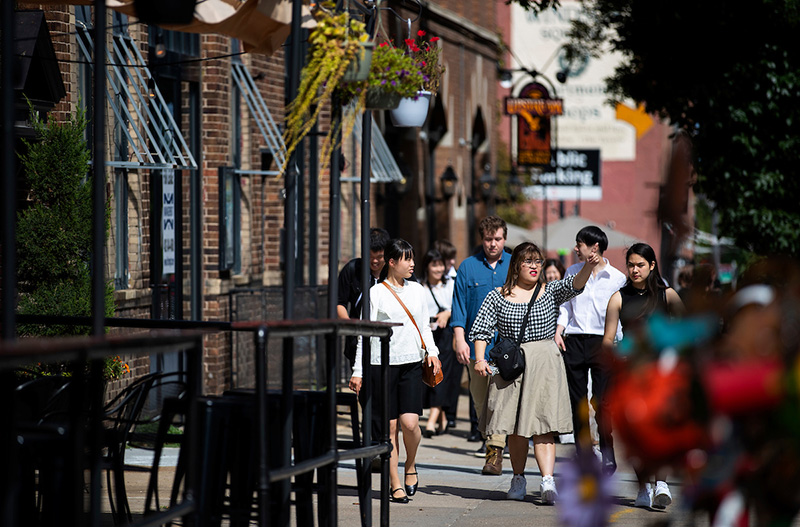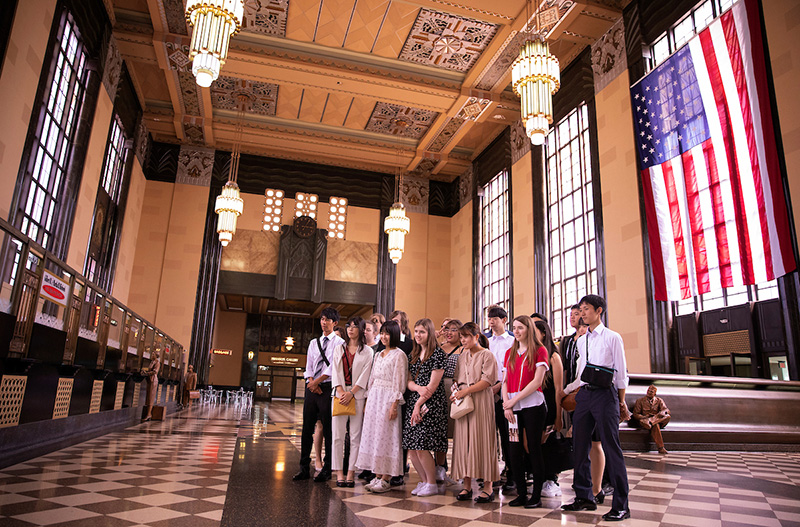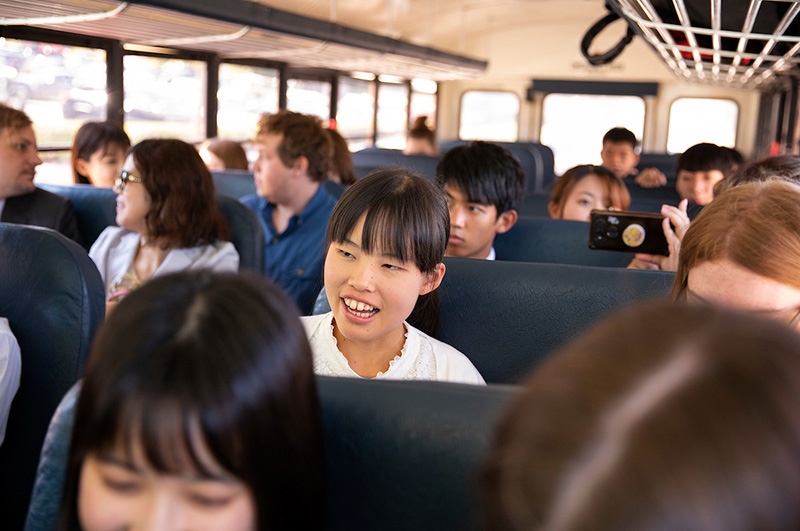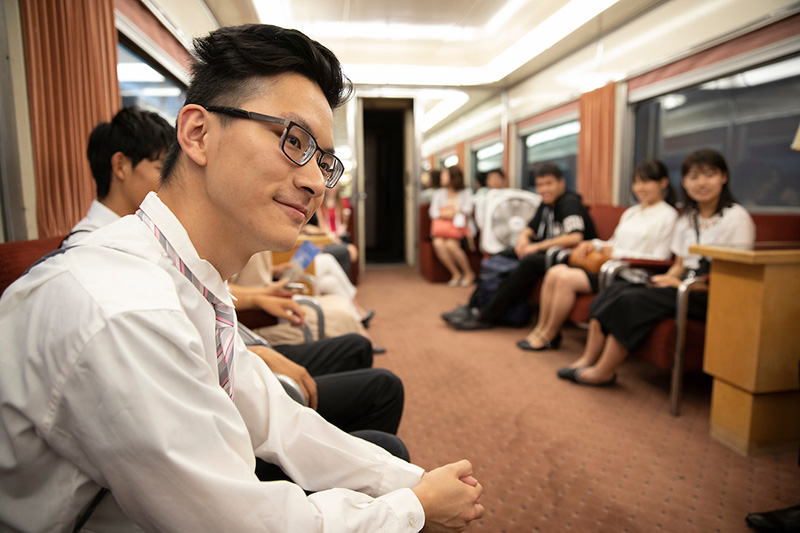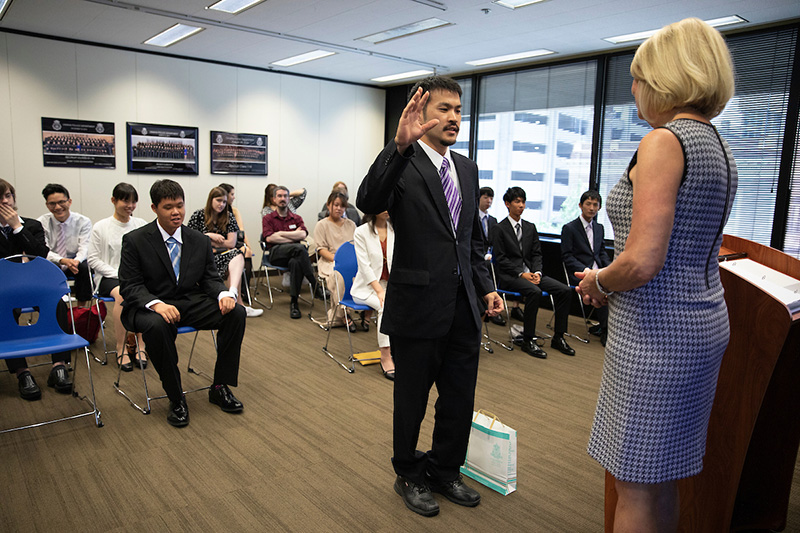 Shizuoka, Japan is nestled near Mt. Fuji, about one hour from Tokyo. From the beautiful nature reserves and beaches to the green tea fields, Shizuoka is a big bustling city that draws many visitors to her shores. In 1965, Shizuoka and Omaha became sister-cities, fostering cultural and commercial ties. That relationship was expanded to the field of education in 1979 as Shizuoka University established a partnership with University of Nebraska at Omaha (UNO). One of the most active international partnerships, Shizuoka University and UNO have exchanged faculty, graduate, undergraduate, and intensive language students, and even Jazz musicians! In addition to this exchange, UNO hosts an annual tour of Omaha, central and western Nebraska, and South Dakota. August 9, 2019 begins the 40th anniversary tour.

Reiko Take Loukota, a Japanese instructor at UNO, the tour coordinator and leader, put together a two-week tour that begins with homestays in Omaha. They will practice speaking conversational English, getting familiar with Omaha and spending time with host families. The group will meet with Mayor Jean Stothert, take a tour of Durham Museum and a trip to Omaha's Henry Doorly Zoo. From there, the group will travel through western Nebraska and South Dakota. That trip will include camping trips at Fort Robinson and Niobrara State Park, a visit to the badlands and Mt. Rushmore.
---
Follow UNO International Students on Facebook and Instagram!