How to Register for Exams
Enter MavLINK


Click on Academics

Under Academics click on Register for Exams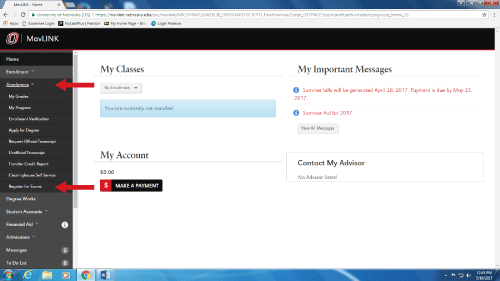 On the Test Registration Management page

Under My Pending Tests

Click on the Click Here to Register for an Exams Bar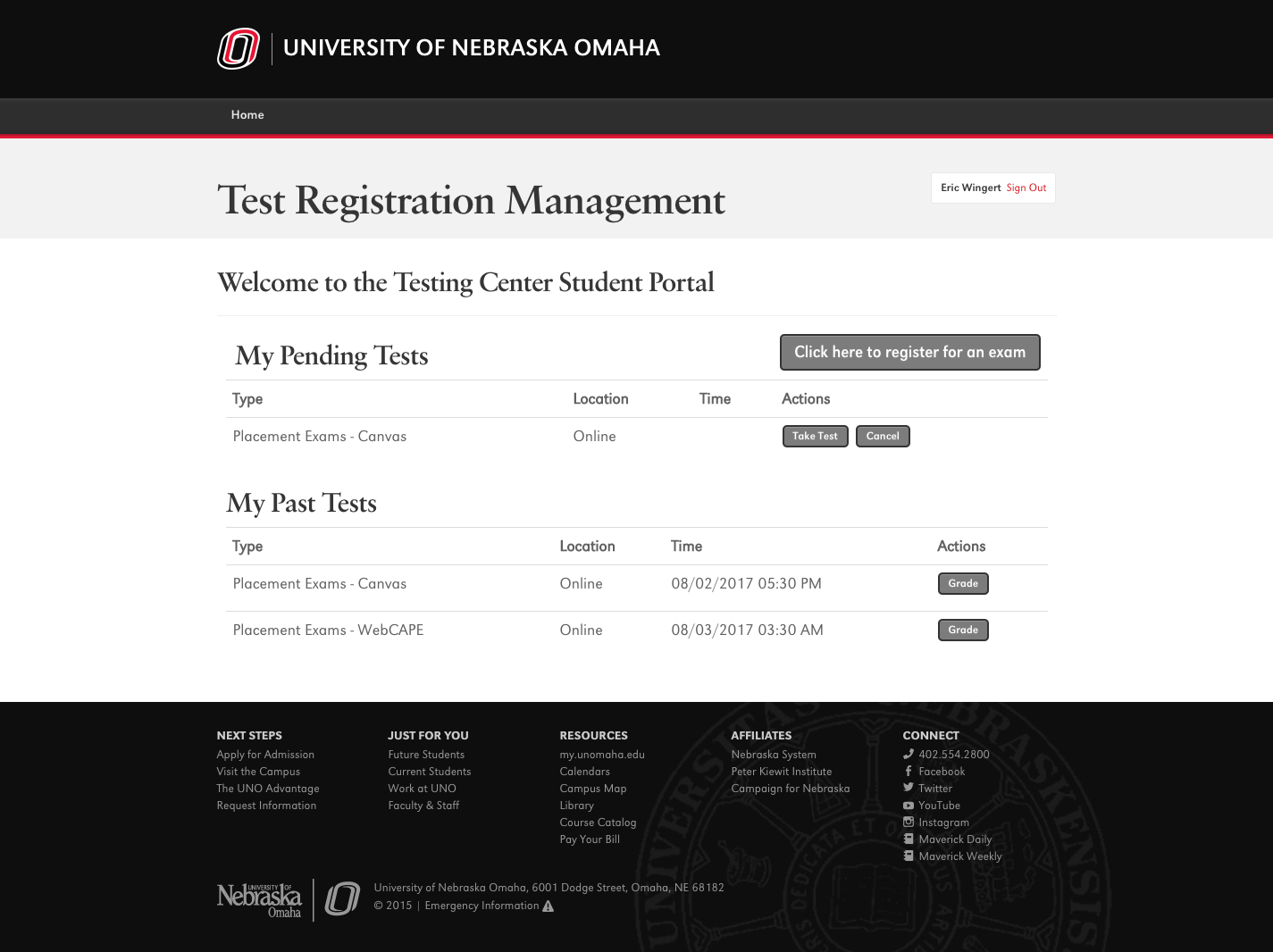 Select the type of exam you need to take under Choose a Group.
Select the specific exam you wish to register for under Choose an Exam.
For Online Distance Education (DE) exams ONLY:
Select the Department your course is in (ex. Mathematics, Psychology, etc.)
Select your Course Name / Course Number / Section Number / Exam Name (ex. Exam 1, Midterm Exam, etc.) / Instructor Name.
Select the day you are going to take the exam from the calendar under Choose a date. (Available test dates will be indicated by bolded numbers in the month they are to be taken).
Select a time from the list of available times in the drop-down box under Choose a Time.
Complete the required fields.
Acknowledge the information by clicking the checkbox under the scroll box.
Click Add to Cart.
Click Complete Registration.
Your registration is now complete!
---
For Foreign Language Exams ONLY
To take the test now, follow these instructions:
Close the Registration Window (this may take a minute).
On the Test Registration Management Page
Under My Pending Tests
Click on Take Test under Actions
To take the test later, follow these instructions:
Enter via MavLINK
Click on Academics
Under Academics Click on Register for Exams
On the Test Registration Management page
Under My Pending Tests
Click on Take Test under Actions