Campus Sustainability Report
The University of Nebraska at Omaha commits to engage and collaborate with campus and
community members to improve operations for a better environmental, economic, and social
future. The Office of Sustainability leads UNO's projects and programs aimed at achieving our
campus Sustainability Master Plan (SMP) goals. The accomplishments and information within this
report are the result of cross-campus collaboration, student leadership, and community
engagement.
Sustainability by the Numbers 2022 Report
Full Report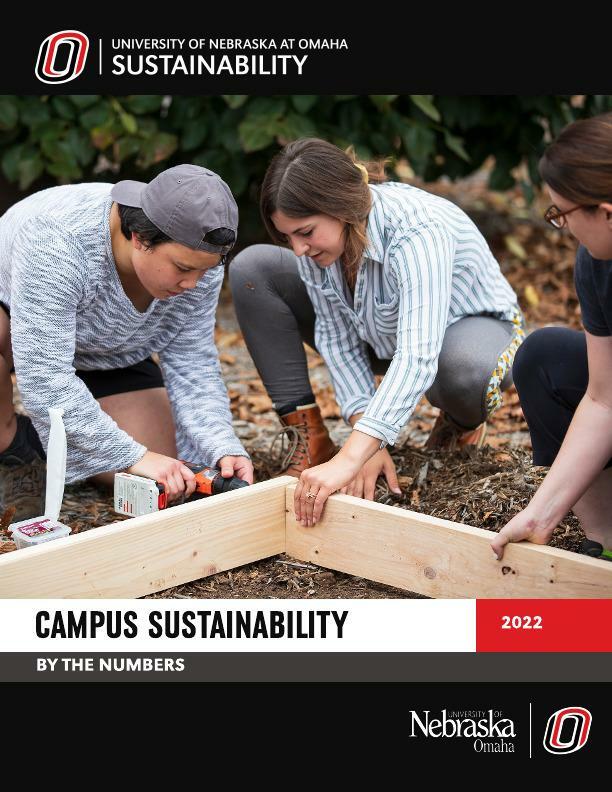 Click on the image above to
view and/or download
Past Campus Sustainability Reports
- Campus Sustainability Report FY18
---
Sustainability Engagement
A sustainability assessment helps UNO evaluate the success of its sustainability outreach and education initiatives and develop insights into how these initiatives could be improved.
Click on the image above to
view and/or download.
Past Sustainability Engagement Reports
- Sustainability Assessment Survey 2016