Attend Senior Vice Chancellor Listening Sessions
In order to help shape the position prospectus for UNO's next chief academic officer, the campus will be holding listening sessions for faculty, students, staff, and the public; May 9-18.
published: 2022/05/05
contact: Office of Strategic Marketing and Communications
email: contact@unomaha.edu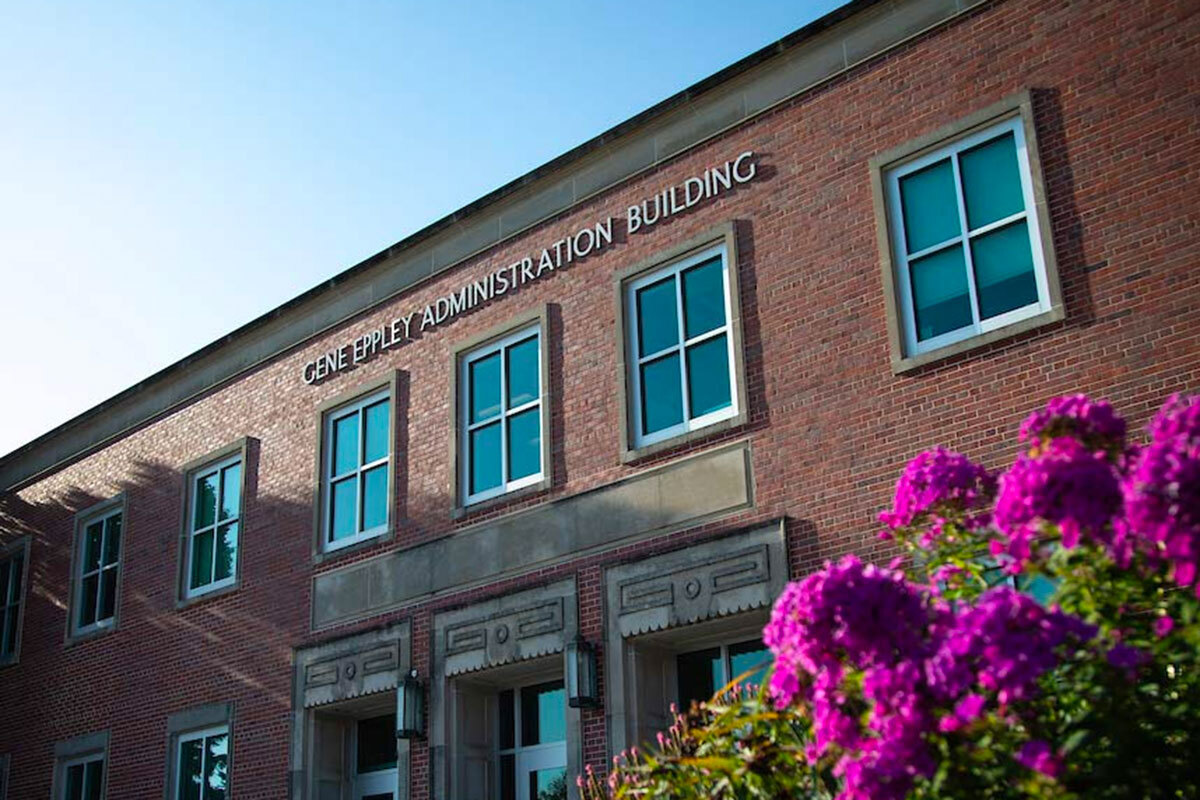 Earlier this week, Chancellor Joanne Li, Ph.D., CFA, announced the next steps in the process to identify the University of Nebraska at Omaha's next Senior Vice Chancellor for Academic Affairs.
The UNO campus is invited to attend upcoming listening sessions that will be taking place from Monday, May 9, through Wednesday, May 18, to help shape the position's job description.
"Our university's leadership can only be effective if we are truly serving our campus community," Chancellor Li said. "We need to hear from you to make that happen."
Listening sessions will be designed to hear from UNO's key faculty, student, and staff constituencies as well as open sessions for any campus constituency or members the public to attend. These 45-minute sessions will be held on Zoom with several options available for in-person attendance:


Monday, May 9
1 P.M. – Staff
2 P.M. – Open


Tuesday, May 10
1 P.M. – Faculty
3 P.M. - Students (also in-person at the College of Public Affairs and Community Service, Room 132)


Thursday, May 12
3 P.M. - Students


Monday, May 16
2 P.M. – Faculty (also in-person at the College of Public Affairs and Community Service, Room 132)


Tuesday, May 17
3 P.M. – Staff (also in-person at Mammel Hall, Room 113)

Wednesday, May 18
3 P.M. – Open


Feedback from the listening sessions will be reviewed by a search committee in partnership with Diversified Search, a national-recognized search firm specializing in higher education administration.
Kim Morrisson, Ph.D., senior managing director, and Euris Belle, managing director, will be leading the search on behalf of Diversified Search. Morrisson has more than 20 years of experience conducting executive search assignments including for provost, president, dean, vice president, and endowed chair positions. Belle has executive search experience including serving as CEO of a specialty retained search firm focused on middle-to-upper management positions across multiple industries and disciplines. She has successfully assisted clients in placing diverse candidates in various executive level positions across multiple industries.
"We are grateful to have such a highly-respected firm joining us in this effort," Chancellor Li said. "They have a significant record of accomplishment of identifying and placing top-tier executive talent at some of the nation's leading higher education institutions.
Chancellor Li also announced the members of the search committee who will be working with Diversified Search throughout the process. The group of individuals, led by search committee chair John Bartle, dean of the College of Public Affairs and Community Service, represents a cross section of students, faculty, staff, and community members to identify the most qualified candidate who best fits UNO's mission as Nebraska's leading urban higher education institution:
John Bartle, Ph.D., Dean of the College of Public Affairs and Community Service
Keristiena Dodge, Chancellor's Chief of Staff
Michelle Trawick, Ph.D., Dean of the College of Business Administration
Jaci Lindburg, Ph.D., Associate Vice President of Digital Education and IT Strategy, NU System
Rich Klein, Ph.D., Vice Chancellor for Strategic Institution and Student Success
Silva Raker, Chief Executive Officer of Kiewit Luminarium
Kaitlin Carlson, Staff Advisory Council Incoming President
Peggy Jones, MFA, Faculty Senate Incoming President and Associate Professor of Theatre
Sarah Edwards, Ph.D., Assistant Vice Chancellor for Curriculum and Programs and Professor of Teacher Education
Tori Sims, Student Body President/Regent
Ramón Guerra, Ph.D., Associate Professor of English and DEI Faculty Fellow
"[With Diversified Search] working together with our search committee, there is no doubt we will find the perfect candidate to champion our shared academic vision," Chancellor Li said.
In addition to the listening sessions, Diversified Search will spend time gathering information from UNO deans as well as Office of Academic Affairs and its units.
Additionally, a website is being developed in support of the Senior Vice Chancellor search. The website, when launched, will also provide the campus community an opportunity to provide anonymous input.
The search for UNO's next Senior Vice Chancellor was launched this April following the announcement that Sacha Kopp, Ph.D., who had served as UNO's chief academic officer since 2019, was stepping down from his position.
Kopp will remain in his role as Senior Vice Chancellor until June 6. Deborah Smith-Howell, Ph.D., who currently serves as Senior Advisor to the Chancellor and previously served as Associate Vice Chancellor for Academic Affairs and Dean of Graduate Studies will lead UNO's Office of Academic Affairs in the interim until a permanent Senior Vice Chancellor is hired.
"I hope that everyone will get the opportunity to join one of our listening sessions," Chancellor Li said. "I look forward to hearing from all of you throughout this process."
About the University of Nebraska at Omaha
Located in one of America's best cities to live, work and learn, the University of Nebraska at Omaha (UNO) is Nebraska's premier metropolitan university. With more than 15,000 students enrolled in 200-plus programs of study, UNO is recognized nationally for its online education, graduate education, military friendliness and community engagement efforts. Founded in 1908, UNO has served learners of all backgrounds for more than 100 years and is dedicated to another century of excellence both in the classroom and in the community.
Follow UNO on Facebook, Twitter, Instagram, TikTok, LinkedIn, and YouTube.