Provide Feedback: Asst. Vice Chancellor for Inclusion
Two candidates for the new joint position of Assistant Vice Chancellor for Inclusion visited the UNO and UNMC campuses in November.
published: 2019/10/29
contact: Charley Steed and Karen Burbach - UNO and UNMC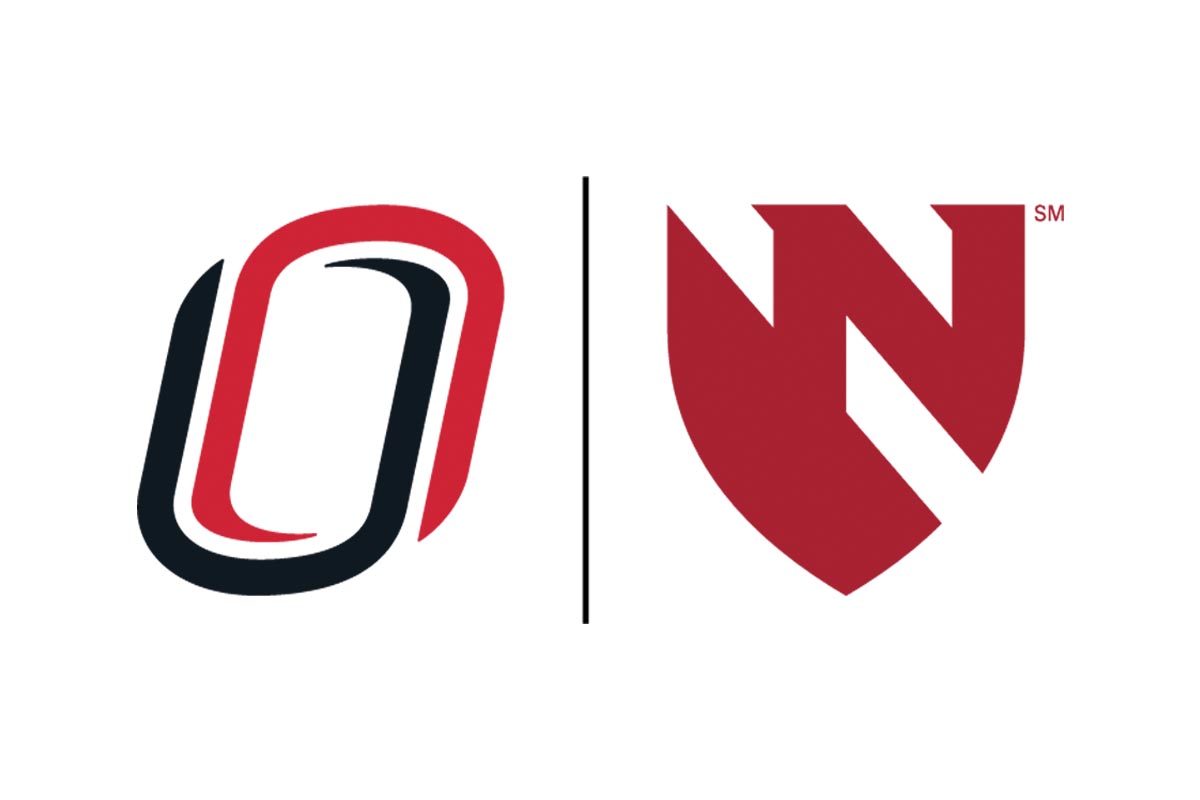 UNO and UNMC have announced finalists for the position of Assistant Vice Chancellor for Inclusion, a jointly shared administrative position that will lead key current and future inclusivity activities on the two campuses. This the first such position on both campuses.
The new assistant vice chancellor for inclusion role was created after extensive discussions and consultations with key UNO and UNMC faculty, students, staff, as well as community stakeholders and leaders of other prominent universities across the nation. The position will report directly to the chief academic officers at each campus: UNO Senior Vice Chancellor for Academic Affairs Sacha Kopp, Ph.D., and UNMC Senior Vice Chancellor for Academic Affairs H. Dele Davies, M.D.
As part of the search process, two candidates hosted presentations and open forum sessions at both UNO and UNMC. During the forums, candidates took part in question-and-answer sessions. 

Candidate Bios
---

Candidate Bios

Jonathan Benjamin-Alvarado, Ph.D.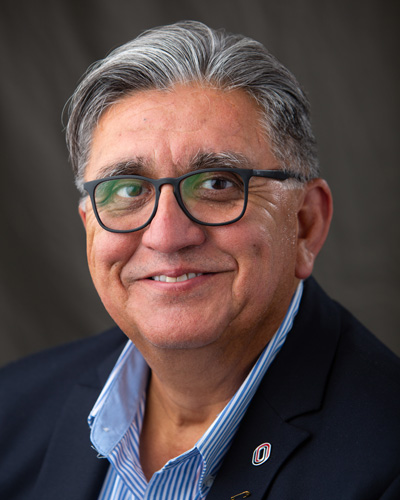 Jonathan Benjamin-Alvarado, Ph.D., currently serves as the University of Nebraska at Omaha Assistant Vice Chancellor for Student Success and as a professor of political science. Benjamin-Alvarado has served as an assistant vice chancellor since 2014 and as a faculty member at UNO since 2000.
As assistant vice chancellor, Benjamin-Alvarado has led a number of diversity initiatives including raising $3.5 million in private funding to support Dreamer students and developing a pipeline for students from underserved communities who attend UNO to pursue a law degree at the University of Nebraska-Lincoln. During this time, he also helped UNO expand the designation of underrepresented student groups to include accessibility, LGBT and military/veteran populations.
As a professor and researcher, Benjamin-Alvarado's work focuses on Cuban energy policy and development; national security, intelligence and trade policies in Latin America; and Latino/minority politics. At UNO, he pioneered the development of online graduate student instruction for the Department of Political Science; established teaching and mentoring programming for the U.S. Strategic Command Leadership Fellows Program; and has fostered research partnerships with the Brookings Institution, American Democracy Project, World Security Institute and Gallup.
In addition to his time at UNO, Benjamin-Alvarado served as a senior research associate at the University of Georgia from 1998 to 2017. He also has served on the boards of a number of Omaha organizations and nonprofits including the Omaha Community Foundation, Humanities Nebraska, Project Harmony and the City of Omaha Personnel Board.
Benjamin-Alvarado holds a doctorate in political science from the University of Georgia, master's degree in international policy studies from the Middlebury Institute of International Studies, and a degree in political science from the University of California-Los Angeles.



Shelley Henderson, M.A.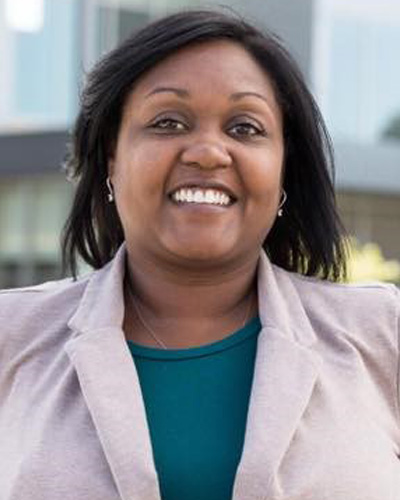 Shelley Henderson, M.A., serves as CEO and principal consultant for READY Nationwide, otherwise known as National Remedies for Equity & for the Achievement of Disenfranchised Youth - a position she has held since 2006. She also is the director of equity, diversity, and inclusion at FIRST - For Inspiration and Recognition of Science and Technology, a global nonprofit based in Manchester, N.H., a position she has held since 2015.
As CEO and principal consultant at READY Nationwide, Henderson ensures that adults at every level have the capacity to deliver and remedy policy, pedagogy and public engagement causes of inequity so youth get what they need every day. This involved equity, diversity and inclusion (EDI) program design and implementation; policy agenda and leadership decision effectiveness; strategic planning and project management; front-line talent recruitment and professional development; and community engagement, among other tasks.
At FIRST, Henderson has developed initiatives such as EDI Advisory Committee and EDI Youth Advisory Committee; an 18-month STEM Equity Fellowship; an equity action plan for each department and program; worked with dozens of national corporations including Amazon, Apple, GM, Verizon, and Qualcomm Incorporated to diversify their talent pipelines; and managed $80 million-plus in scholarship funding to FIRST students.
Additionally, Henderson has served as an adjunct instructor at Nebraska Methodist College since 2015 and served as an adjunct instructor and program coordinator within the College of Education at UNO, from 2013-2015, for courses including "Critical Pedagogy: Teaching for Social Justice," "Multicultural-Nonsexist Education" and "Survey of Black Education." She also has served on the boards or committees of more than a dozen organizations including the National Alliance for Partnerships in Equity (NAPE), the Greater Omaha Chamber of Commerce, United Way of the Midlands, Omaha Public Schools and League of Women Voters.
Henderson is pursuing a doctoral degree in leadership and change from Antioch University. She earned degrees from UNO, including a Master of Science in educational administration and supervision, secondary schools administration, and a Bachelor of Science in secondary education with a field endorsement in language arts.
---

Additional Information
April 9, 2019 - Assistant Vice Chancellor for Inclusion Search Moves to Identify External Candidates
Nov. 11, 2018 - Hiring Process for UNO, UNMC Assistant Vice Chancellor for Inclusion Under Way
About the University of Nebraska at Omaha
Located in one of America's best cities to live, work and learn, the University of Nebraska at Omaha (UNO) is Nebraska's premier metropolitan university. With more than 15,000 students enrolled in 200-plus programs of study, UNO is recognized nationally for its online education, graduate education, military friendliness and community engagement efforts. Founded in 1908, UNO has served learners of all backgrounds for more than 100 years and is dedicated to another century of excellence both in the classroom and in the community.
Become a fan of UNO on Facebook and follow UNO's Twitter updates. 
Contact Us
If you have a story idea, news tip, or other question, please email the UNO News team at unonews@unomaha.edu.