UNO Alumni in Japan Meet in Tokyo Leading Up to Renewal of International Partnership
published: 2019/10/30
contact: Charley Steed - University Communications
email: unonews@unomaha.edu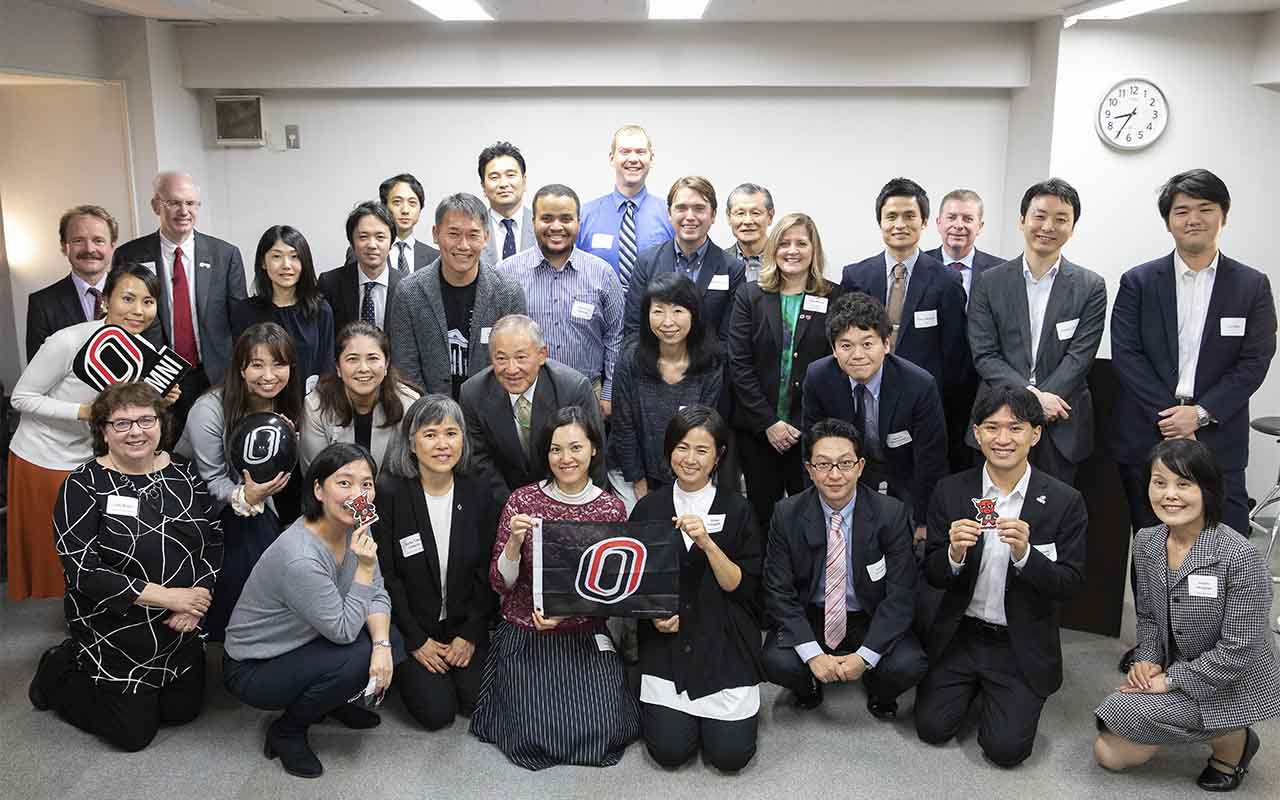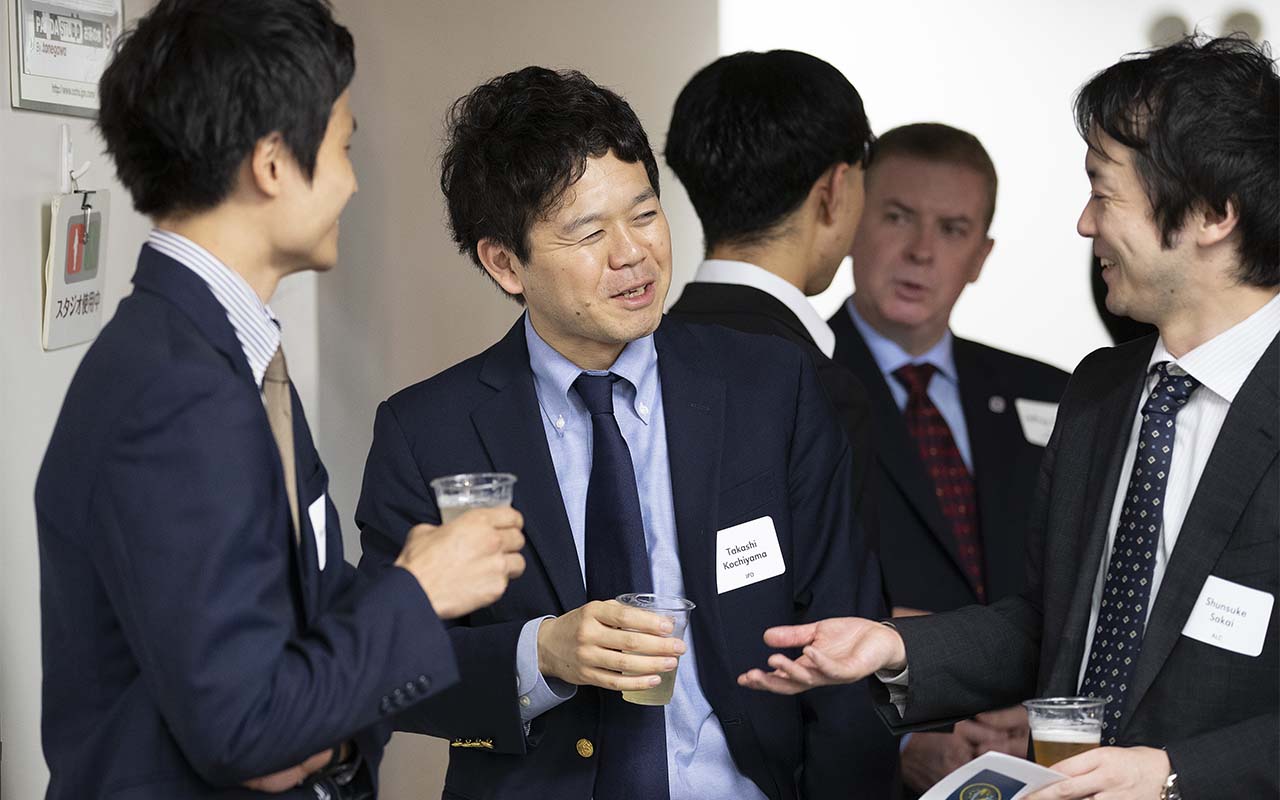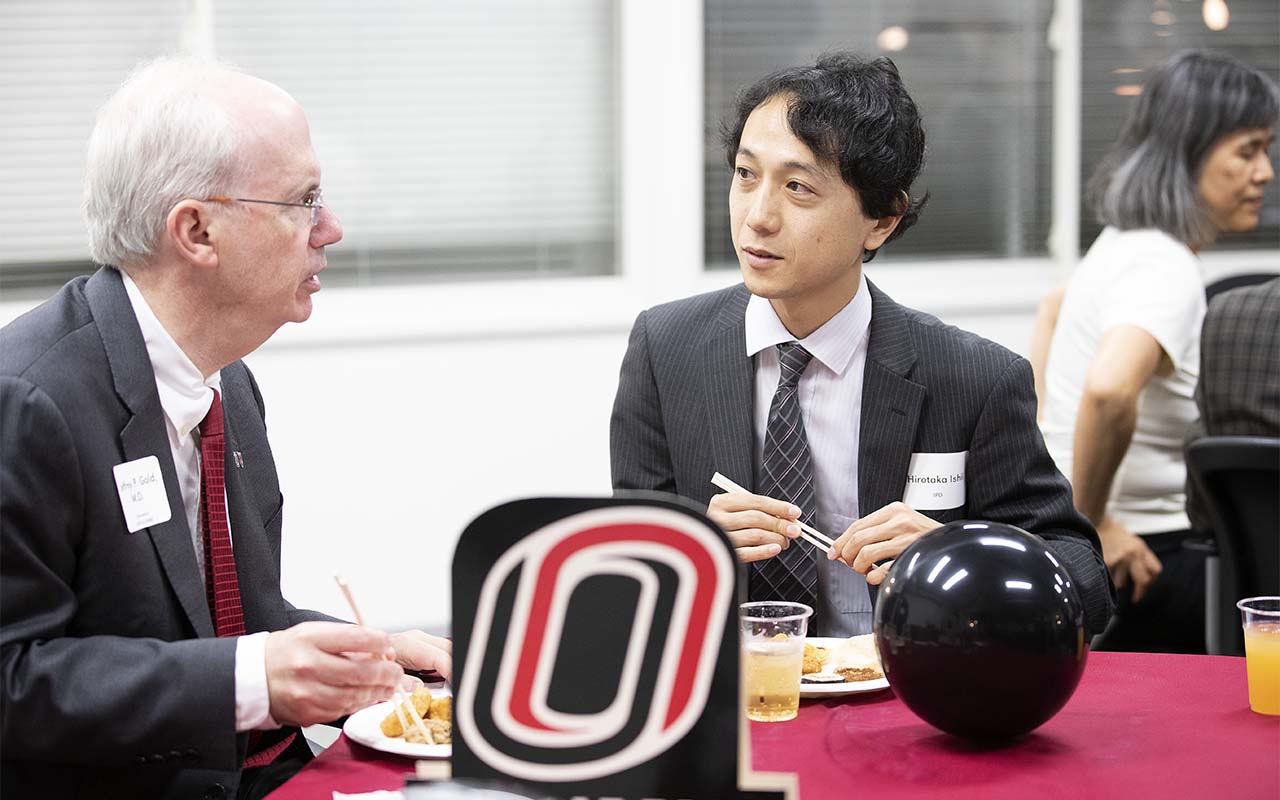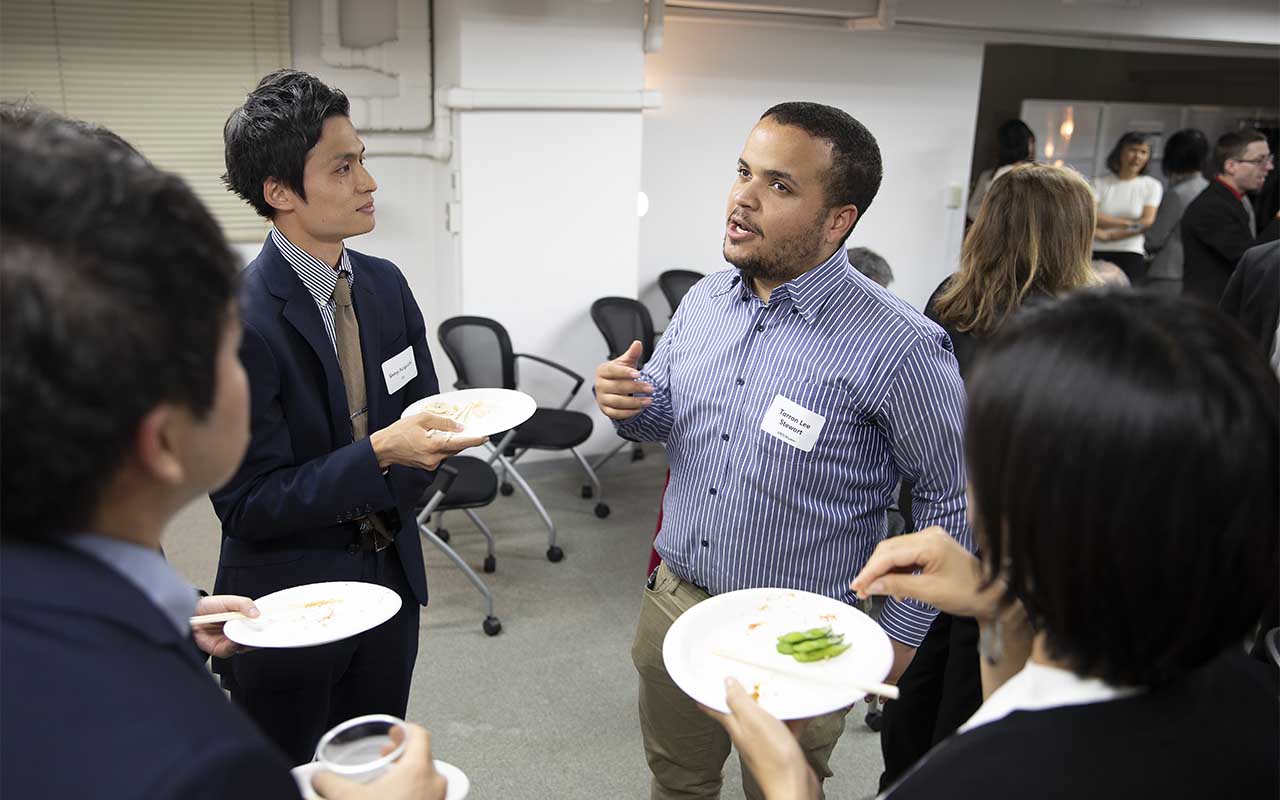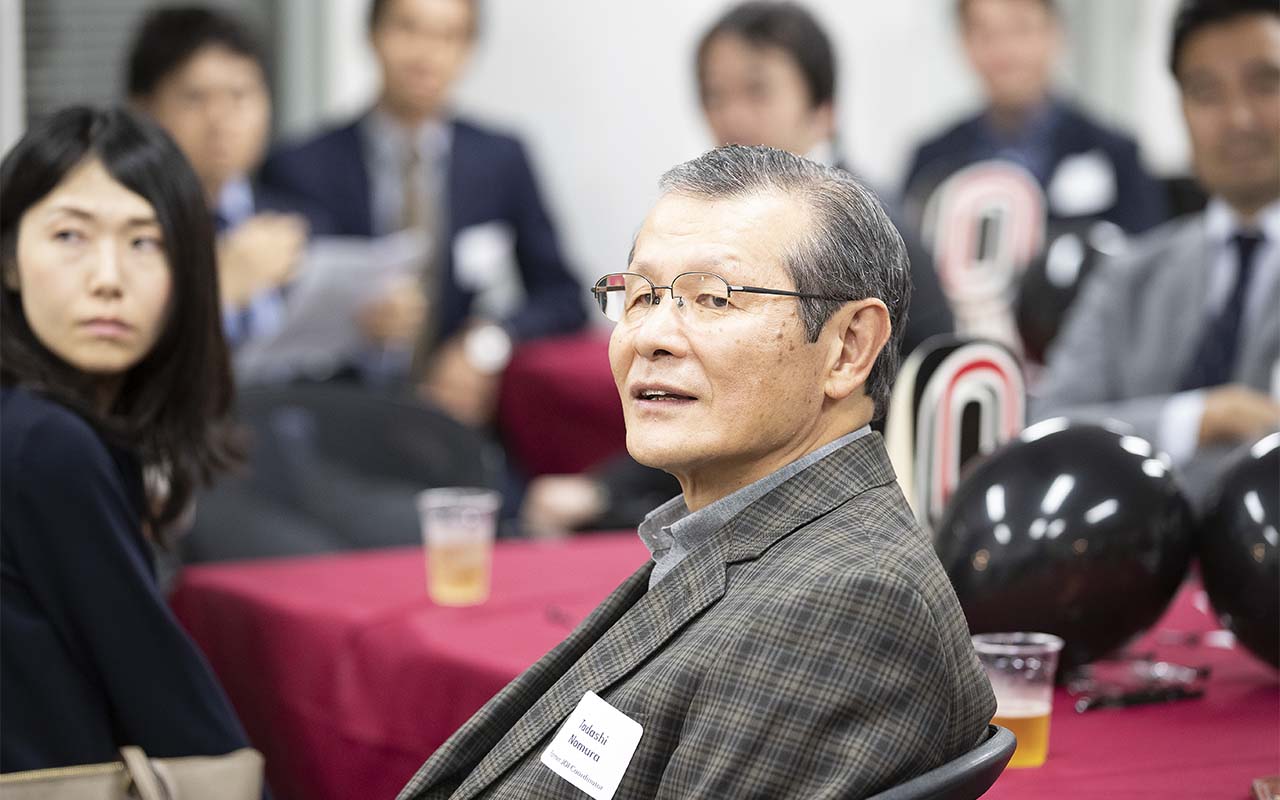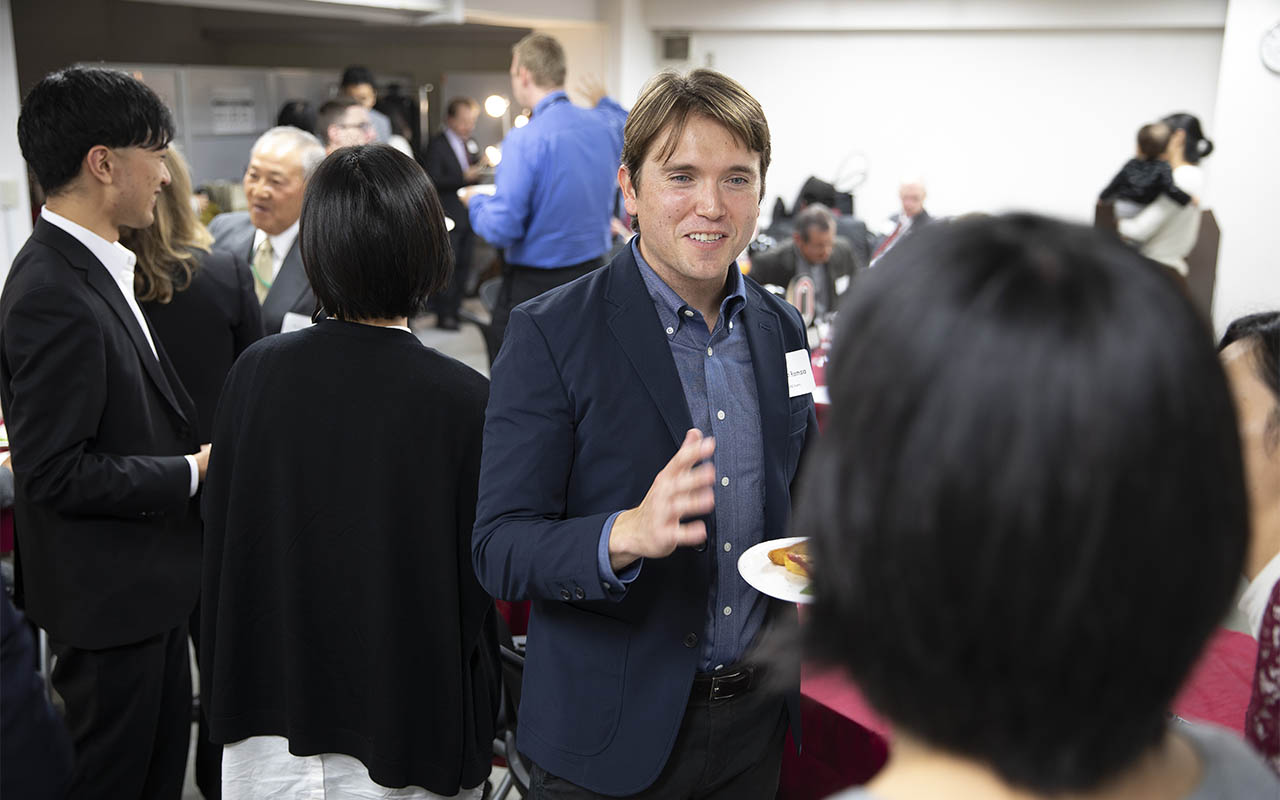 TOKYO – It was just the third such reception in three decades - but it certainly won't be the last.

Roughly 40 guests laughed, shared stories and had a chance to make new friends at a UNO alumni reception hosted in Tokyo, Japan. The event was held, in part, to recognize the 40th anniversary of UNO's long-running sister university partnership with Shizuoka University.

UNO Chancellor Jeffrey P. Gold, M.D., and UNO Associate Vice Chancellor for Global Engagement Jane Meza, Ph.D., served as the event hosts.
"Henry Kissinger said that the most important thing we can do to expand our global partnerships is person-to-person diplomacy - rather than work being done between governments," Gold told the crowd. "That is what I see us doing here tonight."

Among the guests was Justin Romsa, a 2006 alumnus from Grand Island who has lived and worked in Japan for nearly a decade and currently leads a development team for Amazon in Osaka, Japan. He spent a year abroad in Shizuoka through UNO's exchange program.
"That experience was a really big turning point in my life because it made me realize that I really enjoyed adapting to other cultures and mixing with other people," he said. "It was also a great opportunity for me to learn about my own culture."
Also in attendance was Tarron Stewart, who graduated in 2019 and immediately took a position with the Shizuoka City Board of Education as part of the JET (Japan Exchange and Teaching) program. While he wasn't involved in the Shizuoka University exchange partnership as a student, the political science major hopes to support the program's efforts in his current role.
"Exchange programs are a big part of diplomacy. They don't make it a secret when you do your (JET) orientation that you are a part of this diplomatic relationship between these two countries," he says.
UNO's partnership with Japan, and Shizuoka University, was formally created in 1979 following the work of former Chancellor Del Weber, Ph.D., and Thomas Gouttierre, former dean of International Studies and Programs at UNO. However, the partnership goes back even further to the 1960s when UNO administrators worked closely with the City of Omaha to help foster Nebraska's first sister city agreement with Shizuoka.
"This partnership would not be what it is without the Omaha and Shizuoka Sister City Associations that have fostered their own shared partnership for more than 50 years, mirroring our own strong and long-lasting ties," Gold said.

The fruits of the partnership were on full display on this otherwise inconspicuous fall evening as UNO alumni and supporters from multiple generations each recounted their stories, including:
A husband and wife who attended UNO's International Professional Development program in the 1990s
A 2007 UNO alumnus who met his now-wife as a Japanese exchange student and followed her to Japan
A UNO Fine Arts graduate who came to Omaha from Japan in the 2000s. She is now working at Chiba University in Japan, encouraging her students to travel to Omaha
The night wound down and guests, many of whom traveled from several hours away to attend the reception, continued to talk well into the evening. Romsa, the first to show up and the last to leave the reception, summarized the night's theme best:"When I think back on my life and what my life would have been like, it's really important for me to remember that the greatest opportunities I ever got came from my experiences at UNO."
About the University of Nebraska at Omaha
Located in one of America's best cities to live, work and learn, the University of Nebraska at Omaha (UNO) is Nebraska's premier metropolitan university. With more than 15,000 students enrolled in 200-plus programs of study, UNO is recognized nationally for its online education, graduate education, military friendliness and community engagement efforts. Founded in 1908, UNO has served learners of all backgrounds for more than 100 years and is dedicated to another century of excellence both in the classroom and in the community.
Follow UNO on Facebook, Twitter, Instagram, TikTok, LinkedIn, and YouTube.