UNO Education Abroad Student Bloggers
---
Get Involved
Do you have a way with writing? An eye for photography? A knack for filming? Do you want to document your time abroad while building transferable skills and adding to your resume? Apply to be a UNO Education Abroad featured blogger or takeover our Instagram!
Contact us at unostudyabroad@unomaha.edu. We want to see & hear from you!
Commitments are minimal - you can post often or at the midpoint of your program. If you are in receipt of a UNO scholarship, this works well with your requirements. We support vlogging, writing, and photography!
---
Current Bloggers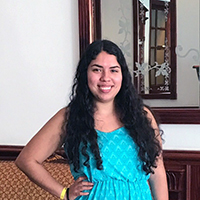 Name: Melissa Iñiguez
Major(s)/Minor(s): Journalism & Media Communication
Program: UNO Intermediate, Advanced, and Business Spanish
Location: Salamanca, Spain
Melissa will a junior in fall 2017. She is a Susan Buffett Scholar majoring in journalism. She enjoys traveling, getting to know new people, and hearing their stories.
Read Melissa's story here!
---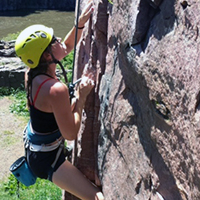 Name: Mary Jo Pittman
Major(s)/Minor(s): Library Science
Program: Management Center Innsbruck (MCI) Summer Program
Location: Innsbruck, Austria
Mary Jo is 22 years old and will be finishing the last of her college credits in the beautiful Innsbruck, Austria. She is a huge outdoorsy person who loves hiking, camping, trail running, and especially rock climbing. She also enjoys independent reading, coffee, and concerts. Traveling and the outdoors is where Mary Jo finds the most happiness and she looks forward to sharing her experiences of studying abroad with others. She will also be getting married in September and can't wait to travel and climb around the world with her adventure buddy!  
Catch up with her travels here!
---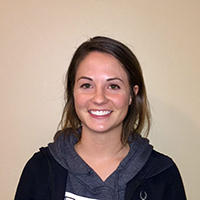 Name: Winnie Waldron
Major(s)/Minor(s): General Studies
Program: ISA Marketing and Communications Internship
Location: Wellington, New Zealand
Winnie is a senior working on her General Studies degree, focusing on business, communications, journalism and media! She loves spending her time out with friends and on crazy adventures.
Follow her New Zealand adventures here!
---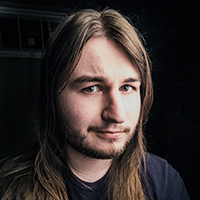 Name: Chris Riedmann
Major(s)/Minor(s):  Business Administration (with concentrations in Marketing and Management)
Program: MCI Summer Program
Location: Innsbruck, Austria
Chris is UNO Education Abroad's official Photo Blogger! Chris is a Junior at UNO and Omaha resident since birth. He will be studying international business and marketing at the Management Center Innsbruck for the month of June 2017. Chris' hobbies include photography, listening to music, and pretending that he's good at cooking.
Take a look at his travels here!
---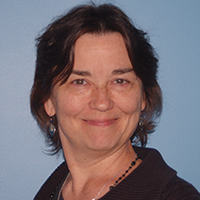 Name: Elizabeth Carvlin Fuesel
Major(s)/Minor(s): Master of Urban Studies
Program: European Integration Studies, Summer Semester
Location: Kristiansand, Norway
Elizabeth is nearing the final semester of her Master of Urban Studies program in the School of Public Administration. Before coming to UNO, she worked as a reporter, writing about everything from state government to criminal courts to rural life in the South. She hopes you'll share in her adventure during three weeks of study in Norway this summer.
Check on her summer in Norway here!
---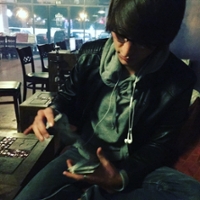 Name: Jorge Nieto
Major(s)/Minor(s): International Studies
Program: UNO Exchange with Kwansei Gakuin University
Location: Nishinomiya, Japan
Jorge Nieto was born and raised in Colombia and moved to the U.S. when he was 15 years old. He has a deep interest for different cultures and languages, especially those of Japan. He likes playing chess and talking to interesting people. Jorge is studying in Japan during the spring semester of 2017 and is extremely excited about it!
See what Jorge is up to here!
---
Student blogs may not represent the recommendations and views of UNO Education Abroad. Through featured blogging, UNO Education Abroad aims to provide a forum for its students for respectful reflection and self-expression.
Our Campus. Otherwise Known as Omaha.
The University of Nebraska does not discriminate based on race, color, ethnicity, national origin, sex, pregnancy, sexual orientation, gender identity, religion, disability, age, genetic information, veteran status, marital status, and/or political affiliation in its programs, activities, or employment. Learn more about Equity, Access and Diversity.
scroll to top of page