UNO Education Abroad Student Bloggers
Hear from students before, during, and after their education abroad experiences - through their eyes and in their own words.
---
Get Involved
Do you have a way with writing? An eye for photography? A knack for filming? Do you want to document your time abroad while building transferable skills and adding to your resume? Apply to be a UNO Education Abroad featured blogger or takeover our Instagram!
Contact us at unostudyabroad@unomaha.edu. We want to see & hear from you!
Commitments are minimal - you can post often or at the midpoint of your program. If you are in receipt of a UNO scholarship, this works well with your requirements. We support vlogging, writing, and photography!
---
Current Bloggers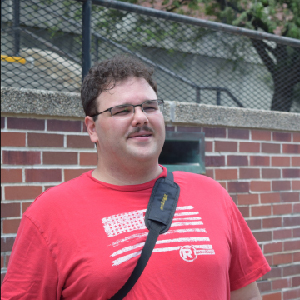 Name: Adam Abou-Nasr
Major(s)/Minor(s): Journalism
Program: Meiji University, Semester Exchange
Location: Tokyo, Japan
Adam is a thirteenth-year undergraduate working toward his degree. He stumbled his way into an exchange program at Meiji University in Tokyo, where he will be studying Japanese.
Read more about Adam's experience here.
---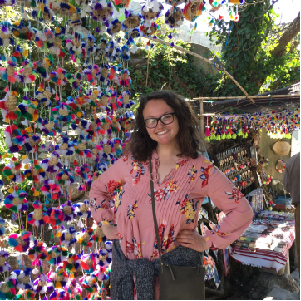 Name: Kristen Edelman
Major(s)/Minor(s): Sociology, Women's & Gender Studies
Program: ISEP Exchange - Al Akhawayn University
Location: Ifrane, Morocoo
Kristen is currently a junior at UNO studying in Ifrane, Morocco for the spring semester. "I enjoy traveling, meeting and talking with people, yoga, and anything relating to nature. 'Getting comfortable being uncomfortable' has been my greatest life motto!" says Kristen.
Catch up on what Kristen has been up to here.
---
Previous Bloggers
Spring 2018
Charlotte Reilly, Aarhus, Denmark
Samantha Brown, Perak, Malaysia
Madeline Allen, Innsbruck, Austria
Fall 2017
Calvin Vong, Nishinomiya, Japan
Jasmine Torres, Bergen, Norway
Matt Witter, Mendoza, Argentina
Summer 2017
Elizabeth Carvlin Fuesel, European Integration Studies
Winnie Waldron, ISA Communications and Marketing Expedition & Internship
Melissa Iniguez, Spanish in Spain Faculty-Led Program
Mary Jo Pittman, Management Center Innsbruck
Chris Riedmann, Management Center Innsbruck - Photo Blogger
See all the previous blog posts here.
---
Student blogs may not represent the recommendations and views of UNO Education Abroad. Through featured blogging, UNO Education Abroad aims to provide a forum for its students for respectful reflection and self-expression.