What is UNO Direct?
UNO Direct Programs give Mavericks the opportunity to enroll directly at one of UNO's partner universities around the world.
UNO Direct partners have been selected for their affordable tuition, high level of support, and academic fit with UNO's degree programs. Students can spend a semester, academic year, or sometimes even a summer session studying through UNO Direct. Tuition is paid to the partner university, but UNO students have their financial aid processed through UNO and remain a degree seeking student. Federal and State grants, loans, and Nebraska Promise can all be used when studying abroad at a UNO Direct partner. UNO tuition scholarships do not apply, as tuition is not paid to UNO. If you have a UNO tuition scholarship, we encourage you to look into an Exchange Program or Global Course.
Veritas University | San Jose, Costa Rica
Studying abroad at Veritas University is characterized by its quality, affordability, diverse course catalog and unique cultural immersion opportunities. It is designed to adjust to your academic calendar, with short-term and full semester study options.
The country is known for its environmental protection, education, and peace efforts, having abolished its army in 1948 and redirected its funding to education and health. A pioneer in the field of conservation and sustainability, in 2018 more than 98% of Costa Rica's energy was sourced from renewable resources, and it has set the goal of becoming carbon neutral.
Queen Margaret University | Edinburgh, Scotland, United Kingdom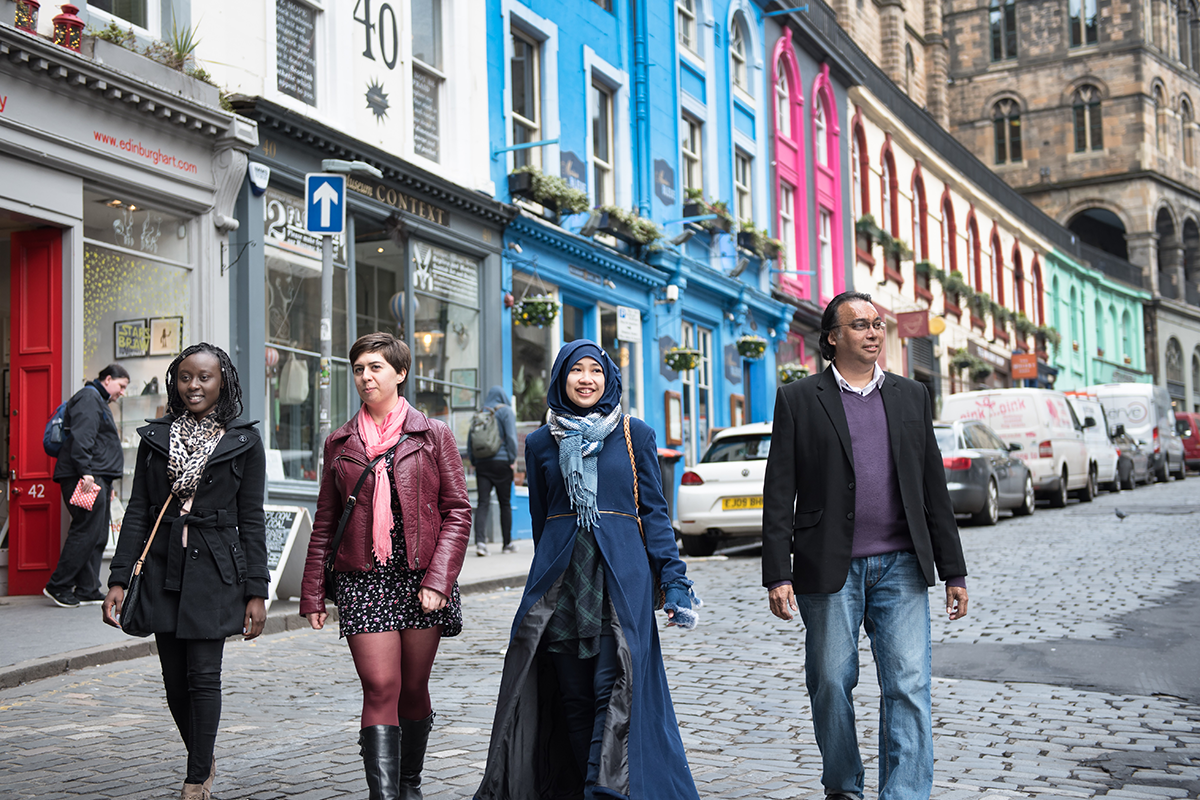 Situated in the vibrant city of Edinburgh, this campus university is able to offer the best of both worlds. Edinburgh is famous not only as the capital city of Scotland but also as home to some of the world's best and most famous festivals.
QMU is a small university offering a range of academic subjects which reflect the city around them: here you can access courses in drama and the creative industries as well as business, management and social sciences. And Study Abroad students won't get lost in the crowd: QMU offers a friendly and supportive environment.
Learn More About Studying Abroad at Queen Margaret University