UNO is a member of the National Student Exchange, (NSE), a network of US and Canadian universities where students can spend a semester or academic year studying while paying their usual home tuition rates.
---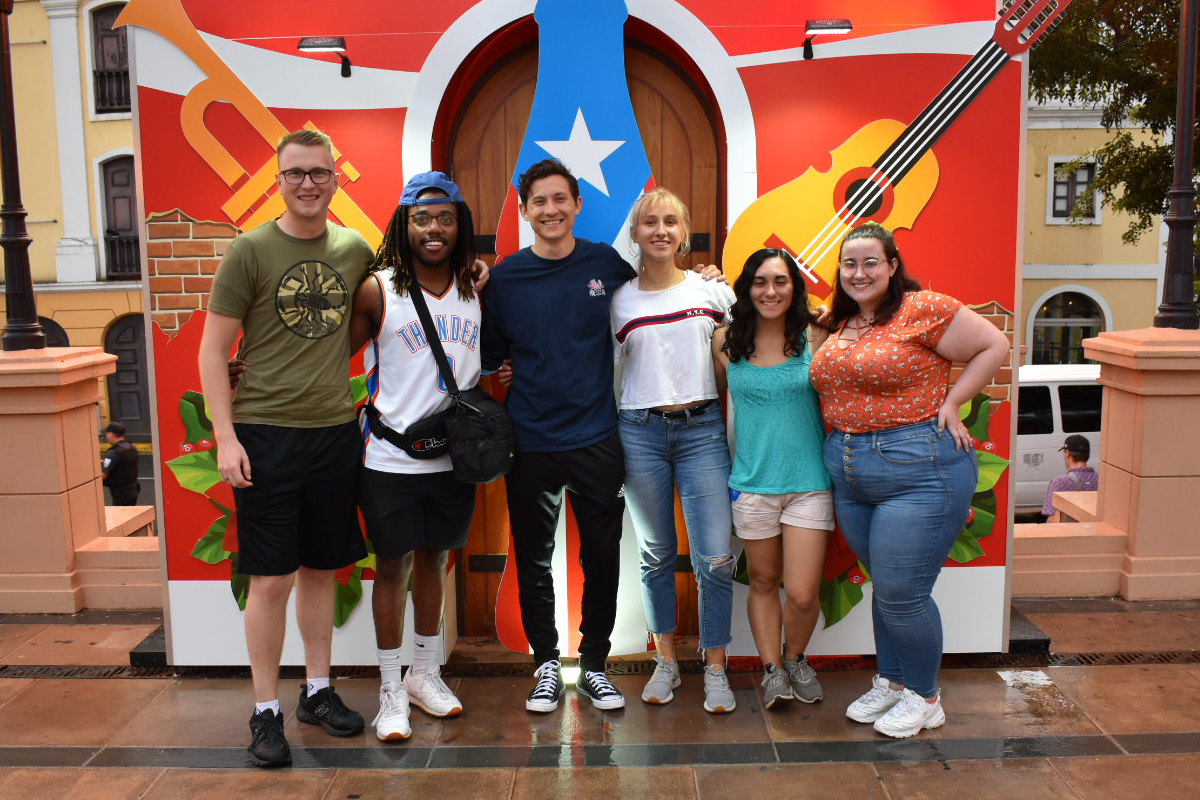 What is the National Student Exchange (NSE)?
The National Student Exchange (NSE) is a consortium of over 170 universities in the United States and Canada. The NSE was established in 1968 and has had more than 120,000 students participate in exchanges. Students exchange for a semester or academic year. In order to participate, students must meet the following requirements:
Minimum of a 2.5 GPA
Complete at least 1 academic term before applying
Be in good standing on the home campus
How does it work?
Students can choose to participate in the National Student Exchange through the Home Payment Plan. On the 'Home' plan, students remain enrolled at UNO while studying classes at a host university. Tuition and fees are paid at UNO, just as if they were here, but all housing, meals, and other costs will be paid at the host university. Most UNO scholarships and financial aid will apply as usual on Home Pay.
Why study through NSE?
Academic Benefits
take classes not available at your UNO
study with new professors and experts in your field
broaden your educational perspective
pursue research, field study, and internship opportunities
investigate graduate schools
Personal Benefits
experience personal growth and independence
live in different geographic and cultural settings
gain international and/or intercultural understanding
explore the historical and cultural makeup of the U.S. and Canada
Professional Benefits
make connections in a new job market
develop practical skills for use in your professional development
increase collaboration experience
prepare yourself to live and work in a culturally diverse society
Find a Campus
Visit NSE.org to start exploring your options today.
How to Apply
Students work with their home campus NSE coordinator and academic advisor to plan for their study away. Campus placement is determined by academic programs, enrollment limitations, housing availability, and the number of applicants. The NSE coordinator assists students to determine the likelihood of placement.
UNO students must complete two applications to study through NSE: a UNO application for approval from the university, and an NSE application for placement within the NSE network.
NSE for Incoming Students
If you are an incoming student planning to spend a semester or year with us at UNO, welcome! We are excited for you to be part of the Maverick family. Once you've been placed at UNO, our coordinator will help you register for classes, direct you to housing resources, and facilitate your orientation. We'll be here to guide you in your new adventure. Students interested in attending University of Nebraska Omaha through the National Student Exchange (NSE) can apply directly on the NSE website.