Education Abroad
UNO Education Abroad
International Studies & Program
6001 Dodge Street, ASH 220
Omaha, NE 68182
402.554.3168
unostudyabroad@unomaha.edu
Study Abroad Advising
Students who are interested in study abroad should stop by our office in ASH 220 to speak with one of our knowledgable Peer Advisors or attend one of our weekly info sessions. 
After getting initial information from a Peer Advisor or info session, students can schedule an appointment with the Education Abroad Advisor. In order to do so, they should talk to someone at the Education Abroad front desk, call 402.554.3168, or email unostudyabroad@unomaha.edu. 
---
Peer Advisor
Students have the opportunity to work in the Education Abroad office as Peer Advisors. If you're interested in working in the office contact us!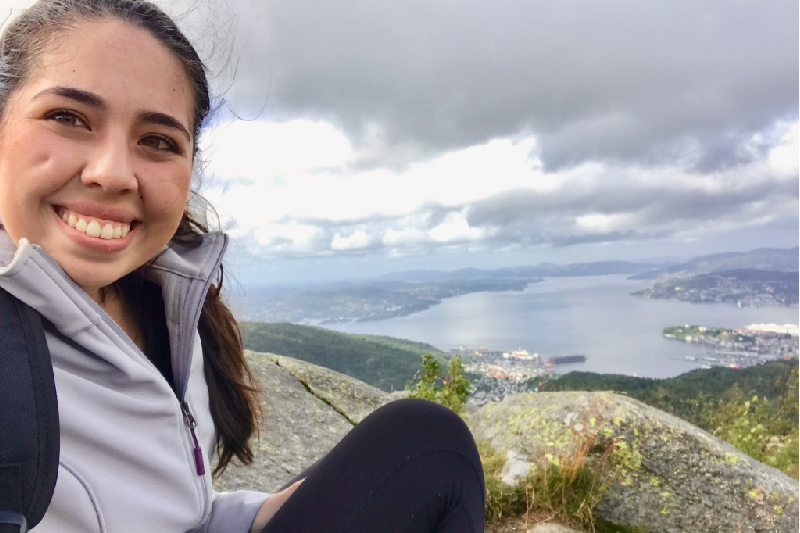 "My name is Jasmine and I am currently a senior studying psychology with a concentration of mental health. I studied abroad in Bergen, Norway during the academic year 2017-18 in my sophomore year. I had such an amazing and life-changing experience that created so many life-long memories. I still keep in contact with all the friends that I made abroad and I hope to see them soon!"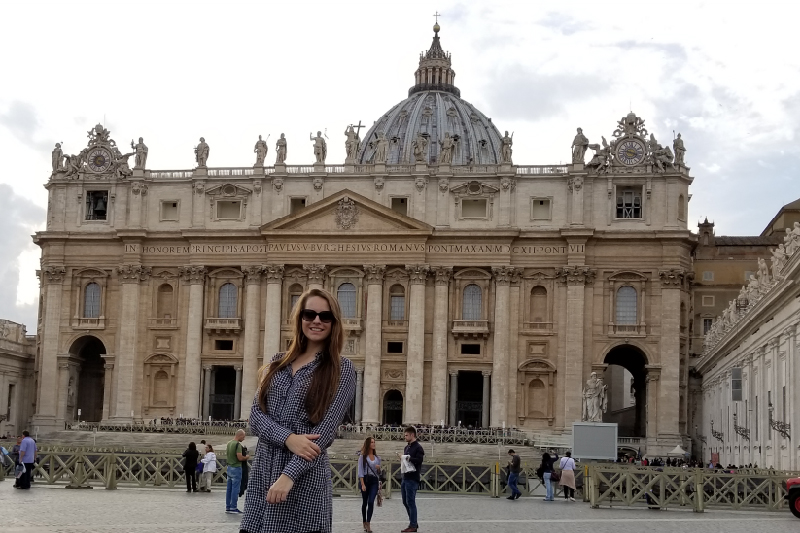 "My name is Morgan and I am a senior studying Elementary Education with an endorsement in English as a Second Language. During the fall of 2017, I had the wonderful opportunity to study abroad in the beautiful city of Budapest, Hungary. Throughout my time in Budapest, I was able to meet many fantastic individuals from all over the world whom I continue to remain very close with. With Hungary being so conveniently located, I was able to take advantage of travel opportunities and explore several European countries, learn about various cultures, and gain confidence as a traveler. In addition to the people and travel, one of my biggest takeaways from my time abroad has manifested itself in future opportunities. Without studying abroad, I cannot image where I would be now, and where I am headed to next!"
Emily Hassenstab — ehassenstab@unomaha.edu
Manager of Education Abroad and Global Partnerships
International Programs