Education Abroad is a unit within UNO's International Programs.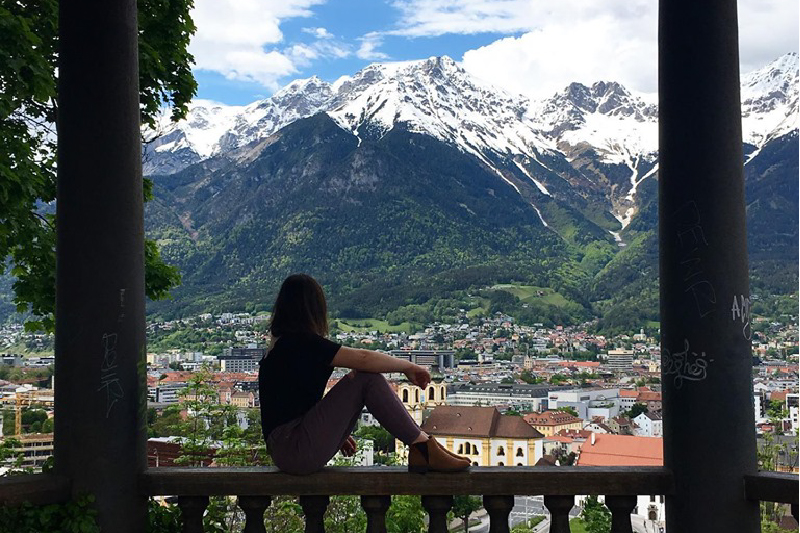 We are committed to putting UNO on the map by providing opportunities for our students and faculty to develop their global citizenship through international education.
Study Abroad
It is our mission to support students from the moment they become interested in exploring study abroad options to months and even years after they have returned home from abroad. We firmly believe that each step of the process is an important opportunity for students to grow in their critical thinking, logistical planning, and independence.
We provide resources and assistance that empower and encourages students to take personal responsibility for their study abroad experiences.
Global Partnerships
One of the most important functions of Education Abroad at UNO is developing and maintaining partnerships with other universities and organizations around the world. These connections create additional opportunities for UNO students to go abroad and for international students to study on our campus in Omaha, as well as build positive relationships and a shared history with our counterparts in other countries.
We are constantly working to strengthen the programs and connections we have with our established partners and identify potential institutions to collaborate with in the future.
Faculty and Staff Support
Faculty program leaders are the creative minds behind study abroad experiences that strengthen academic curriculum. Because they are interacting with and standing in front of students daily, faculty also play an important and effective role in student recruitment.
UNO Education Abroad works with faculty members to develop their ideas for overseas experiences. We provide extensive support to those planning a program for the first time by facilitating trip logistics and marketing plans.