Are you ready to explore the world? We thought so. And we're here to help.
Studying abroad is one of the best investments that you can make for your future. It gives you the opportunity to explore new locations and ideas, broaden your perspectives and grow both academically and personally.
These are just a few of the many reasons why you should study abroad:
UNO has options that fit your academic needs.
Studying abroad doesn't have to delay your graduation date. You can earn credit towards your degree all over the world. Whether you want to go abroad for two weeks on a faculty-led program with fellow UNO students or adventure independently for an entire academic year (or anything in-between), we have the right option for you.
Studying abroad is more affordable than you think.
Contrary to popular belief, studying abroad doesn't have to be a major financial burden. There are many ways to offset the expense of traveling, living and paying tuition overseas. From scholarships to special partnerships that allow students to pay UNO rates for tuitions and fees abroad, we will help you find an experience that fits within your budget.
International experiences will help your career.
In an era of globalization, employers of all kinds are looking for students with an international education. As a job applicant, you will stand out as someone who can navigate diverse cultures and face challenges competently. Your real-world experiences will enhance your resume and, according to the International Institute of Education, make you more likely to graduate in four years, earn a higher starting salary in your desired career field and be accepted to the graduate school of your choice.
It's fun!
When you study abroad, exploring gorgeous destinations, sampling local cuisine, participating in cultural activities and making international friends are all on the itinerary. Every day turns into a once-in-a-lifetime opportunity. So what are you waiting for? There's no better time to start traveling the world than during college.
We're here to help.
The prospect of studying abroad can be overwhelming, but you don't have to figure it out alone. The Education Abroad Office is here to provide you with the tools and resources you need to make informed decisions, prepare thoroughly and find success and enjoyment in your time abroad. We provide assistance that empowers you to take ownership of your experience.  So check out our Getting Started page, and let's begin!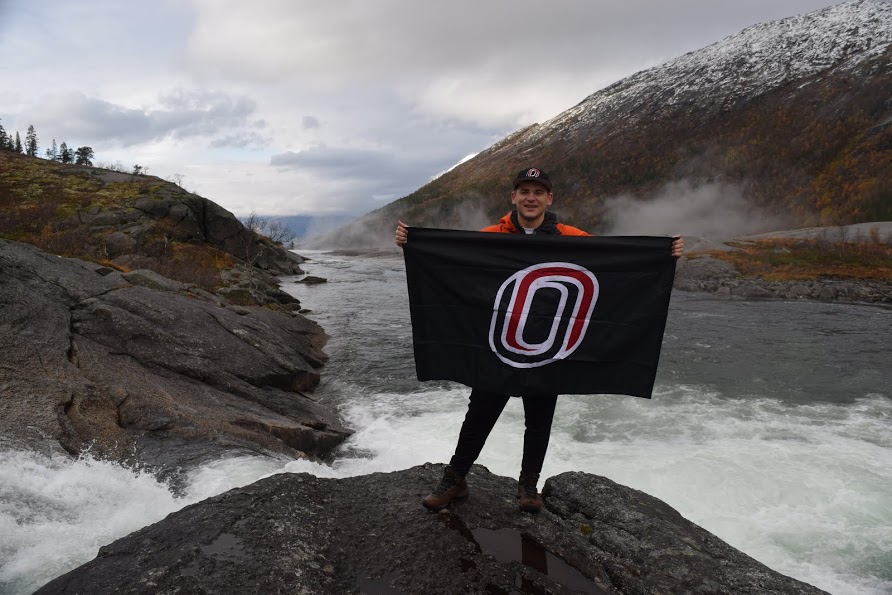 Our Campus. Otherwise Known as Omaha.
The University of Nebraska does not discriminate based on race, color, ethnicity, national origin, sex, pregnancy, sexual orientation, gender identity, religion, disability, age, genetic information, veteran status, marital status, and/or political affiliation in its programs, activities, or employment. Learn more about Equity, Access and Diversity.
scroll to top of page