CASA Celebration Week
CASA Week celebrates the history and culture of the Central and South Asian region, March 26 through 29.
date: 03/26/18 - 03/29/18
time: 9:30 AM - 11:00 PM
location: UNO Milo Bail Student Center • maps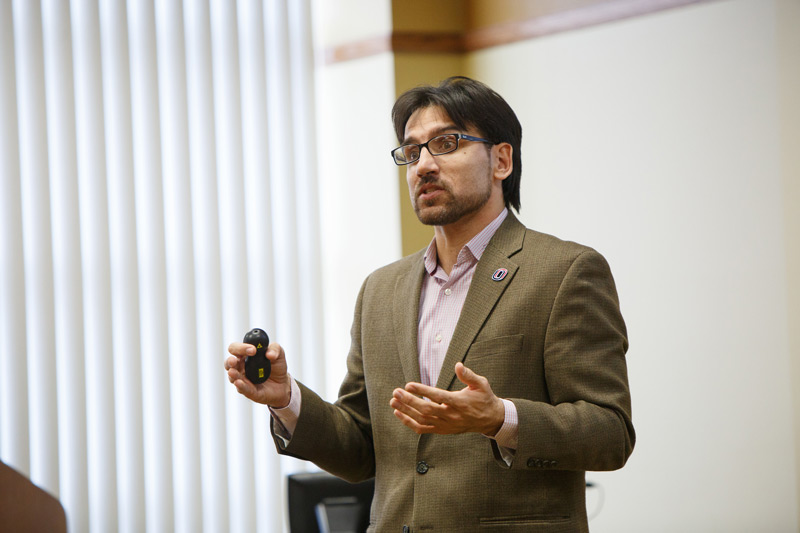 Sher Jan Ahmadzai, Director of the Center for Afghanistan Studies.
As part of the Center for Afghanistan Studies (CAS) strategic plan to expand its activities and scope beyond Afghanistan to the countries around it, and to provide opportunities for UNO students and community members to learn more about Central Asia and South Asia (CASA), CAS is planning to hold its first annual CASA Celebration Week. Activities during CASA Week will include, a series of lectures and presentations on the topics concerning Central Asia-South Asia, cultural activities by UNO students, Now Roz (New Year celebration), and exhibitions. This event will also serve as "Reverse Study Abroad" event for UNO students and community members because it has been difficult to visit a number of countries in Central or South Asia.
Monday, March 26, 2018
| | | |
| --- | --- | --- |
| 9:30-11:30am | CASA Dialogue: Steve Duke (Invite Only) | MBSC Ballroom |
| 12:00 pm | Welcome: Ambassador of the Tajikistan, Farhod Salim | MBSC Ballroom |
| 12:30-1:30pm | Lunch (Invite Only) | MBSC Nebraska Room |
| 5:30-8pm | Omaha World Affairs Council (Invite Only) | TAC Centennial Room |
| 5:30-7:30pm | Movie: Buzkashi Boys | MBSC Council Room |
Tuesday, March 27, 2018
Wednesday, March 28, 2018
Thursday, March 29, 2018
CASA Celebration Week will take place in the month of March every year since March corresponds with New Year Celebrations in Central Asia-South Asian countries. We would like to invite the UNO community, as well as Creighton, UNL, and other schools around the metro area. Activities during this week will also be open to public.
The Honorable H.E. Farhod Salim, the Ambassador of the Republic of Tajikistan, will visit us for CASA Week Celebrations. We will start the week with a kickoff speech by the Tajik Ambassador on Monday March 26, 2018.