Scholarship Spotlight: Ellie Sjogren
Ellie Sjogren, a junior in the College of Education, was awarded the 2018 Nene Field Ambassador Scholarship to Jagiellonian University in Krakow, Poland.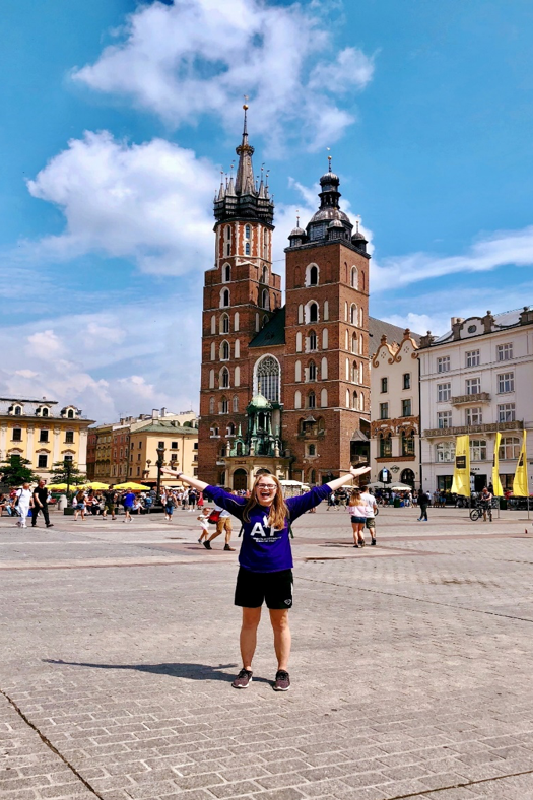 Ellie Sjogren is double majoring in Secondary Education and History. Sjogren was particularly excited to learn more about Polish History while at Jagiellonian University.
Sjogren spent the summer of 2018 in Krakow, Poland, where she took three courses focusing on Polish language and culture, Polish history and Polish-Jewish relations. She plans to be a history teacher and knew that this experience would positively impact her future classroom.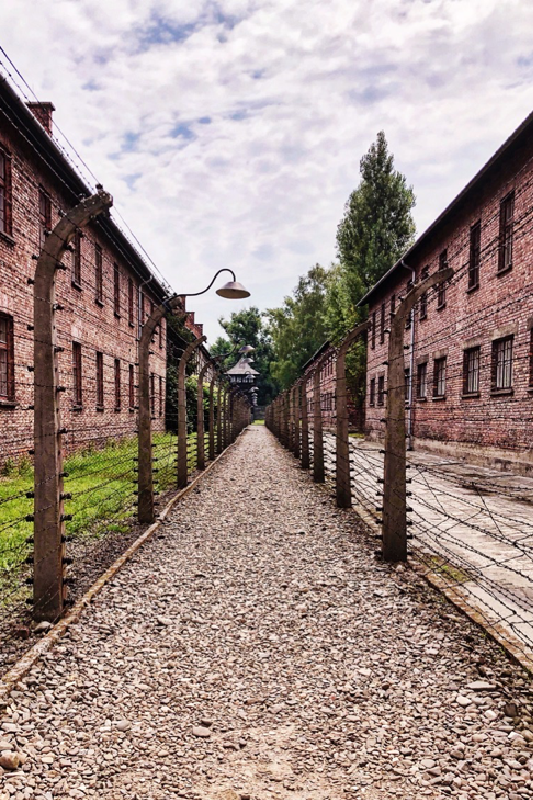 "Prior to my departure, I was most looking forward to interacting and building relationships with students from around the world. I crave diversity and greater exposure to new cultures, so I was eager to meet and engage with others," said Sjogren.
While at UNO, Sjogren didn't live on campus, but in Poland she was excited to experience dorm-life. Sjogren lived in a dorm with an American, and other international roommates. She grew thankful of her living situation, because it "strongly encouraged friendships and comradery between roommates… we needed each other to successfully survive the program."
Sjogren knew there were going to be challenges, but she met those obstacles and overcame the different struggles that come with studying abroad. Aside from a healthy dose of culture shock, Sjogren was also apprehensive about acclimating to the Polish cultural norms and cuisine. She admits that the process of overcoming this challenge was gradual, but not impossible. As a result, she has grown more confident, independent, and the experience taught her how to navigate through new situations and environments.
Upon returning from her program, Sjogren shared some advice she has for students contemplating studying abroad.
"I advise you not to dwell too much on financial concerns, timing, and all your personal apprehensions. Have some sense of adventure and just do it! It will not only change your entire outlook on life, but you will become a better person because of it." She encourages students to ask questions, plan ahead and take initiative; build contacts abroad, whether through friendships or academic references, to utilize when the time comes for research or job searching.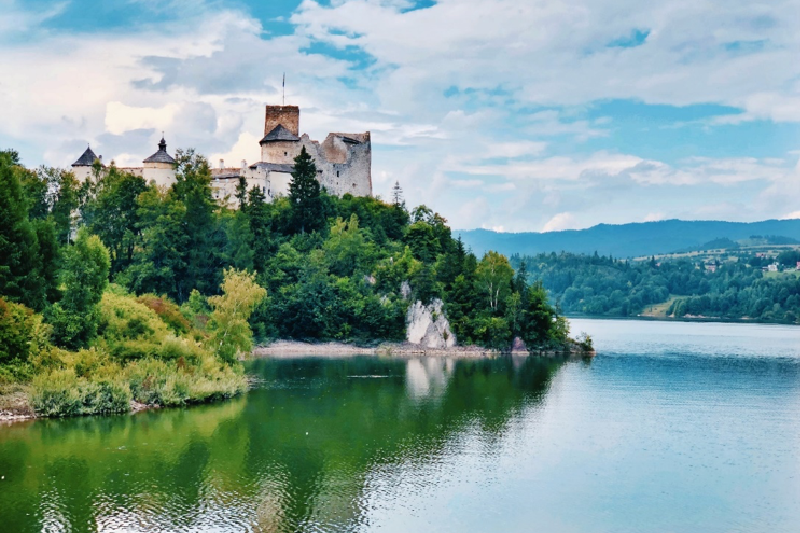 "I feel as if I have seen the world through a new lens and I have this insatiable craving to travel more; to see more, to learn more… I will guarantee that you will not regret it!
- Ellie Sjogren
---
For more than 50 years, Nene Field Ambassadors from UNO have traveled the world, reaching 36 countries, touching countless lives, and changing their own lives in the process. Now you can join the ranks of UNO's Ambassadors. The selected student will travel to Senegal this summer to study or intern, live with a local host family, and explore the region through field trips and service learning. This scholarship covers airfare, tuition, housing, and meals. All applicants must be available for an interview in mid to late February.
Interested in applying for the Nene Field Ambassador Scholarship program for Summer 2019?! Apply at the application portal, Via-TRM. The program will be heading to Dakar, Senegal for 5 weeks. The Nene Field Ambassador Scholarship deadline is February 1, 2019 at 11:59 PM.