ILUNO Program welcomes six Fulbrighters
Students from around the globe study Intensive Language at UNO thanks to the Fulbright Program.
published: 2019/09/18
contact: Kristy Leahy - International Programs
phone: 402-554-2293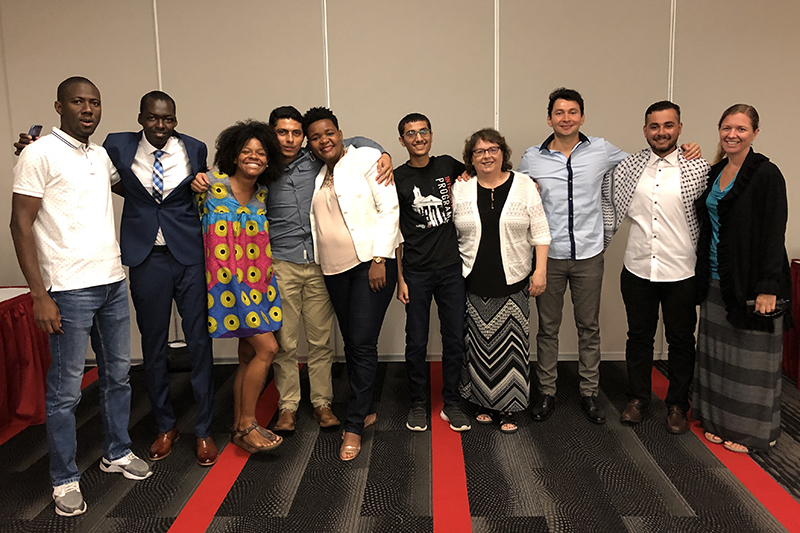 Spring of 2019 brought a rush of students from Omaha and all over the world to the University of Nebraska at Omaha campus. A special group of six students came to UNO through the Fulbright U.S. Student Program. The Fulbright program was started in 1945 by a bill introduced by Senator Fulbright that called for the use of surplus war money to fund "the promotion of international goodwill through the exchange of students in the fields of education, culture and science." Fulbright is the largest U.S. exchange program and offers opportunities for students to undertake international study, advanced research, and teaching worldwide." There were 2,000 grants offered in over 140 countries globally.

The Fulbright students enrolled in UNO came from all over the world to enroll in our CEA accredited Intensive Language program (ILUNO). They became a part of the UNO community and made connections they will take with them as they move to graduate school at UNO, UNMC and across the U.S. From their host families to trips to Omaha's Henry Doorly Zoo and other local social events, Omaha provided a home for these students. The diversity of the Fulbright students also enhanced our own ILUNO programs, allowing connections to form with each student that strengthen the UNO family.
---
Learn more about Intensive Language at UNO (ILUNO) and follow ILUNO of Facebook.