Meet a Career Diplomat
Annie Pforzheimer, Acting Deputy Assistant Secretary, Bureau of South and Central Asian Affairs, will talk to students about her experiences in the Foreign Services on February 25.
date: 02/25/19
time: 12:00 PM - 1:00 PM
location: MBSC Nebraska Room • maps
---
contact:  Hanif Sufizada - Center for Afghanistan Studies • 402-554-2375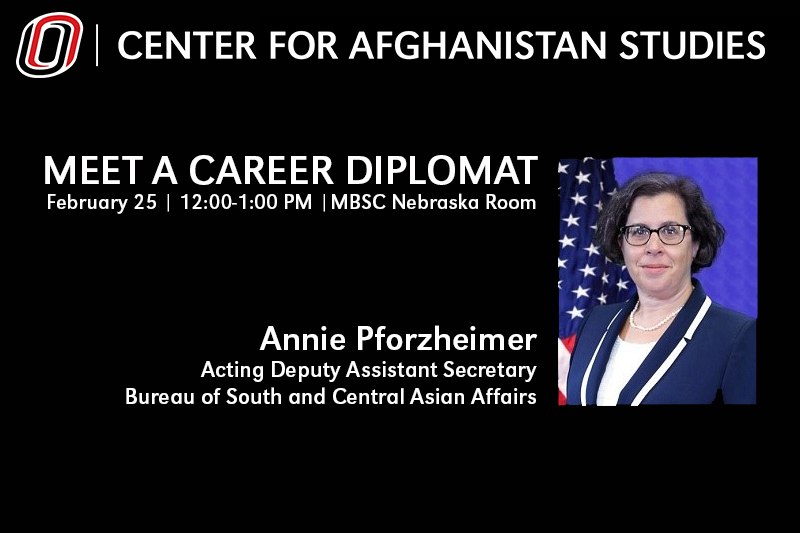 Ms.Pforzheimer will talk to students about career opportunities in Public Diplomacy. She will also talk about her current role as the Acting Deputy Assistant Secretary Bureau of South Asian Affairs and her recent Mission in Afghanistan. In addition, she will discuss the current issues in Central Asia and South Asia (CASA) region.  Students will be able to learn more about the opportunities and the experiences of those who have chosen a career in the Foreign Services.
Free pizza and drinks will be provided!