7 New Community Organizations to Join the CEC
Seven new nonprofits have been selected to become building partners in the UNO Barbara Weitz Community Engagement Center.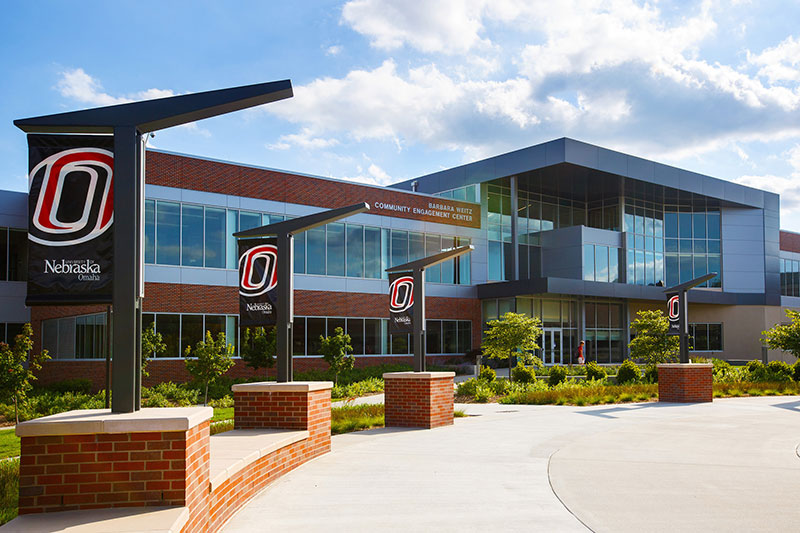 Selected Community Organizations
Conservation Nebraska
Protects Nebraska's natural legacy by educating the public, supporting communities, and increasing civic engagement, and educates the public, media, and elected officials about important conservation issues.
---
Life Launch Academy (aka Courteous Kids)
Works to cultivate character, confidence, and compassion in youth, Nebraska, and beyond. It offers programs both to the general public and through contracted services, working with Omaha Public Schools, Girl Scouts, and many other youth organizations in the community such as Completely Kids, Omaha Boys and Girls Clubs, area YMCAs and others.
---
Elevate Omaha Inc.
Works to create a platform in Omaha to elevate youth voice and equip young people to become leaders who advocate for themselves and their peers, provide insight about youth-driven solutions, and funding possibilities to pave the way to a better future. It provides young people opportunities to participate and develop skills in our foundational pillars:(1) youth-led participatory action research (YPAR), (2) youth advocacy, (3) technical assistance, and (4) has goals of establishing a youth grantmaking system. organizations in the community.
---
Epilepsy Foundation Nebraska (EFNE)
Educates, empowers, and advocates for Nebraskans impacted by this challenging neurological diagnosis. EFNE was chartered in 2018 to target local services and support the state.
---
Omaha Sister Cities Association (OSCA)
Supports Omaha's connections with its sister cities around the world. This is an all-volunteer, non-profit, membership-based organization with close and long-term ties to UNO. Since its inception in 1965 with starting a sister city relationship with Shizuoka, Japan, OSCA has expanded to include 6 other sister cities and one recent Friendship city.
---
Learning For ALL
Supports adults in Omaha in acquiring the literacy, language, and life skills necessary to thrive and achieve their life goals. LFA offers learning opportunities with the schedule flexibility, curriculum pace, one-on-one support, and family-like environment students need to achieve their goals and succeed in life.
---
Touch of Gold
A maternal wellness organization centering on the needs of minority women with a mission and vision to bridge the gap between businesses, entities, providers, and mothers who have difficulties accessing their services.
---
Interested in applying for CEC space?
For future applications for space in the CEC please join our email list. The CEC will also announce future opportunities on our website, Facebook, and Twitter pages.
Contact Us
If you are sponsoring a special or public event happening in the CEC or would like to share a news tip or story please let us know.
Robyn Loos
Special Projects Associate
Email: rloos@unomaha.edu
Phone: 402.554.2173