Students, Faculty, and Staff Receive Funding for Civic Engagement Projects
Here at UNO, students, faculty, and staff work to organize and execute civic engagement activities. A number of these activities are funded by Civic Participation Mini-Grants each year through an application process. Take a look at this year's list of funded projects.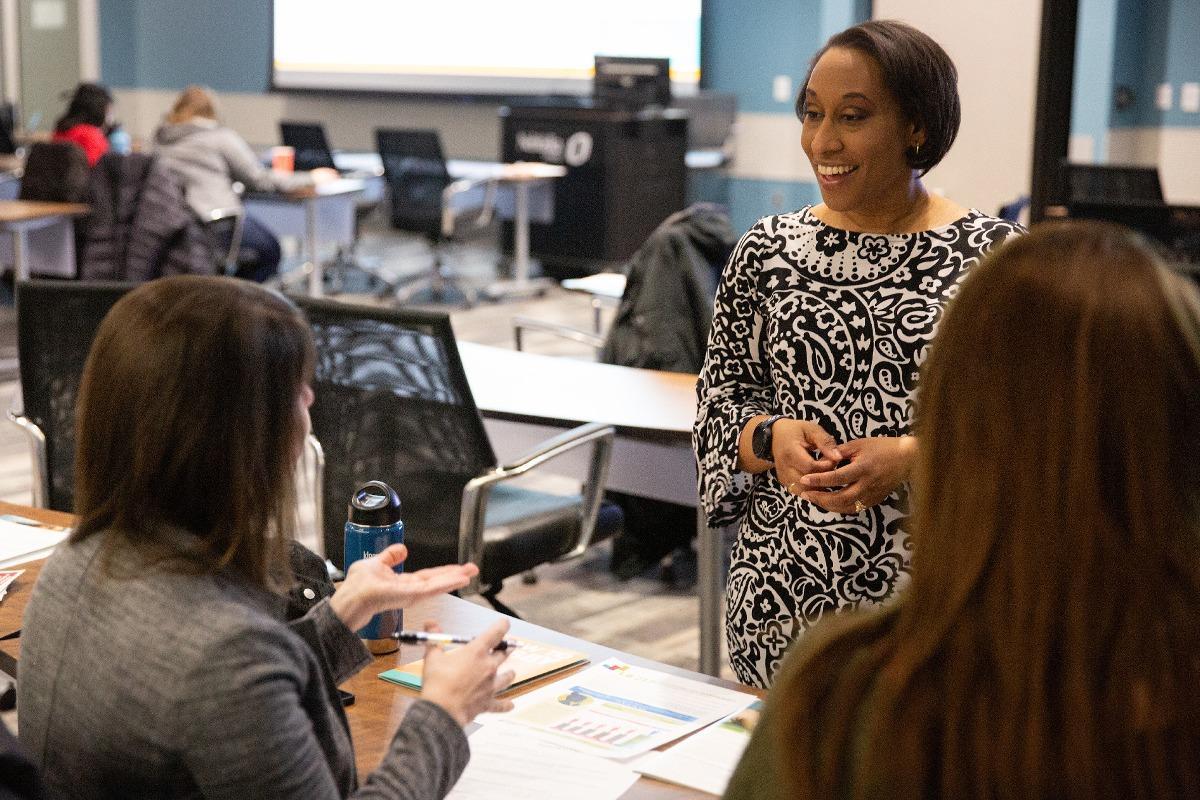 Each semester, UNO students, faculty, and staff can apply to receive mini grants that fund civic engagement activities.
During the previous year of mini grant application cycles there was a new effort to ensure UNO students could be part of the process. UNO students can now work with a faculty or staff member to apply for mini grants each year.
---

"Civic engagement mini-grants provide faculty, staff, and students with opportunities to extend learning into our community and provide students with hands-on experiences that create insight into real-life issues affecting society today."

Deborah Smith-Howell, Associate Vice Chancellor, Academic Affairs

---
Here is a list of the mini grant recipients from Fall 2020 and Spring 2021.
| Recipient Name | Department | College or Main Units | Project Name |
| --- | --- | --- | --- |
| Calvin Williams; Phani Tej Adidam | Business Administration | Business Administration | Freedomtainment |
| Derrick Fox | Music | Communication, Fine Arts, and Media | Reflections of Us: Celebrating Diversity Through Literacy |
| Ali Alghaithi; Mahbubul Majumder | Mathematics | Arts and Sciences | Civic Participation Data Visualization Competition |
| Janet Reilly | Political Science | Arts and Sciences | Human Rights Advocacy in the Time of Covid-19: Virtual Conference |
| Shelly Cooper; Katrina Cox | Music | Communication, Fine Arts, and Media; Education, Health, and Human Services | Ukulele at UNO |
| Josie Gatti Shafer | Center for Public Affairs Research | Public Affairs and Community Service | Student Election Survey |
| Jodi Benenson | Public Administration | Public Affairs and Community Service | Women in Public Policy Week 2021 |
Projects, activities, initiatives, and coursework most reflective of the Civic Participation Project involve:
Significant undergraduate student participation
Engage the local, regional or national communities
Promote the quality of life in those communities by working to make a difference utilizing a combination of knowledge, skills, values, and motivation, pursuant to the national American Democracy Project initiative.
Go to the Academic Community Engagement website to learn about open applications and download a full list of recipients.
Contact Us
If you are sponsoring a special or public event happening in the CEC or would like to share a news tip or story please contact Robyn Loos via email rloos@unomaha.edu or by phone at 402.554.2173.