Meister Named Inaugural Recipient of the Outstanding First Generation Service Learning Student Award
The Service Learning Academy awarded its first Outstanding First Generation Service Learning Student Award to Dalton Meister.
published: 2020/12/16
contact: LaTrina Hall - Service Learning Academy
email: unosla@unomaha.edu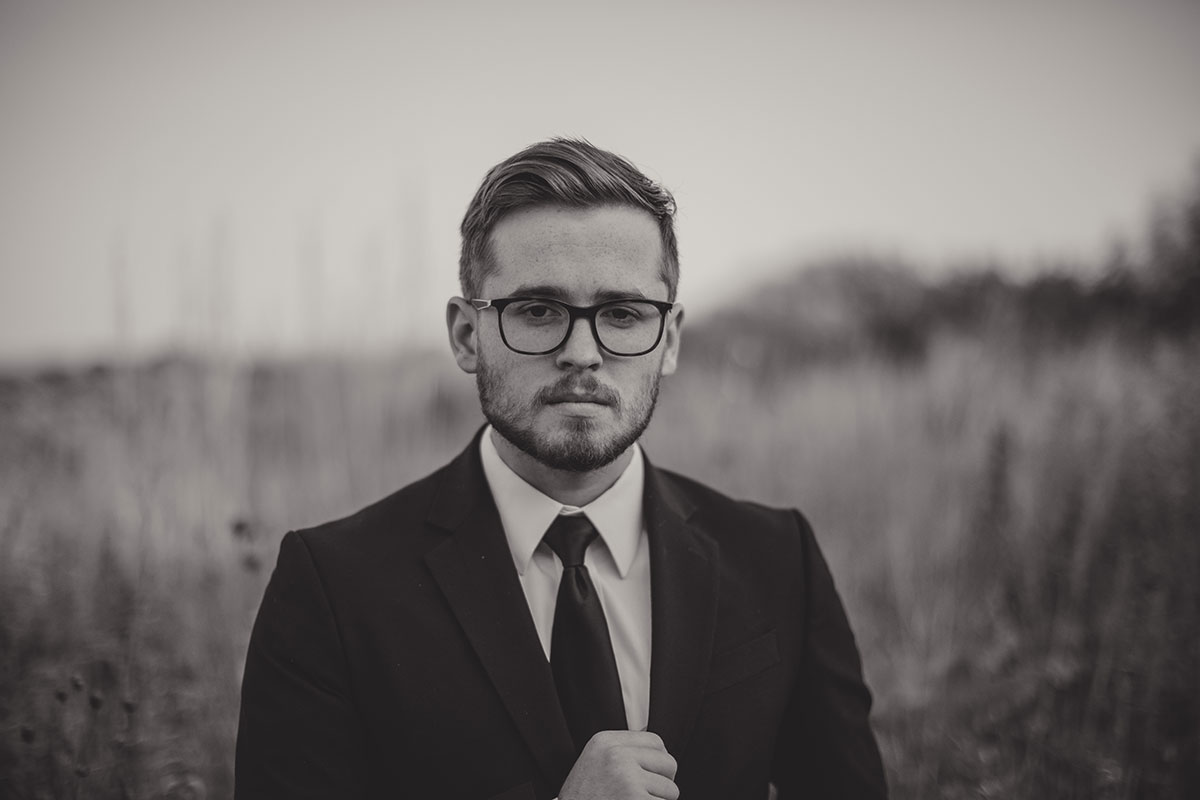 Omaha, NE – The Service Learning Academy (SLA) awarded its first Outstanding First Generation Service Learning Student Award to Dalton Meister, an undergraduate majoring in Social Work and minoring in Holocaust and Genocide Studies.
The award, which was presented at the First Gen Guild's First-Gen National Day of Celebration event, honors undergraduate or graduate students who have taken at least one service learning course at UNO and have shown significant leadership and contributions. First-generation students are those who are first to attend college in their immediate family.
For Dalton, being a first-generation student provided him many opportunities and lessons to grow, seek out support, and share what he learned with others even through tough times. "As a first-generation college student, I was the first of my family to attend college," Dalton said. "Though this presented many unique challenges and barriers, it also provided me with the opportunity to seek out pathways pursuant to my dreams and goals in an authentic and original manner."
Candidates for the award were expected to have shown growth in their personal and professional skills through the service learning experience. Dalton demonstrated this growth during his social work and civic engagement service learning course, which partnered with Grief's Journey, a non-profit with the mission to provide grief support to those in need. "While at Grief's Journey, I worked with the staff to develop a program and training for facilitators of the service agency that educated participants on a multicultural trauma-informed approach focused on diverse religious norms relating to grief and bereavement," Dalton shared about his service learning experience.
In addition to completing several service learning courses, Dalton provides impressive leadership to campus and community endeavors such as the Honors Student Association, the Network for Disability Awareness, UNO Student Government, and Vote!UNO, a student organization Dalton founded and funded by competitive grants he won on its behalf. "His impact on all our communities, on and beyond campus, will be lasting," Dalton's nominator remarked. "He is willing and committed to undertaking the hard, often unnoticed work that makes a big difference in the lives of those he wants to support."
As much as Dalton's service has impacted others greatly, Dalton sees it as his way of just giving back to others as part of "the cycle of care that maintains the structures and social support network that makes our community grow and thrive."
The Service Learning Academy is proud of Dalton and his meaningful engagement with campus and community partners that supports the SLA's goal to achieve "UNO's metropolitan mission to transform and improve the quality of life locally, nationally and globally."
Dalton encourages other students to be part of this mission by taking a service learning course: "I would recommend that all students take a service learning course… it is more likely than not that a student will find a program or course that will broaden their understanding of the world around them."
Contact Us
If you are sponsoring a special or public event happening in the CEC or would like to share a news tip or story please contact Robyn Loos via email rloos@unomaha.edu or by phone at 402.554.2173.