SLA Welcomes New Campus Compact AmeriCorps VISTA, a Service Learning Highlight
The Service Learning Academy welcomes its second-year VISTA who will focus efforts on service learning with an anti-poverty lens.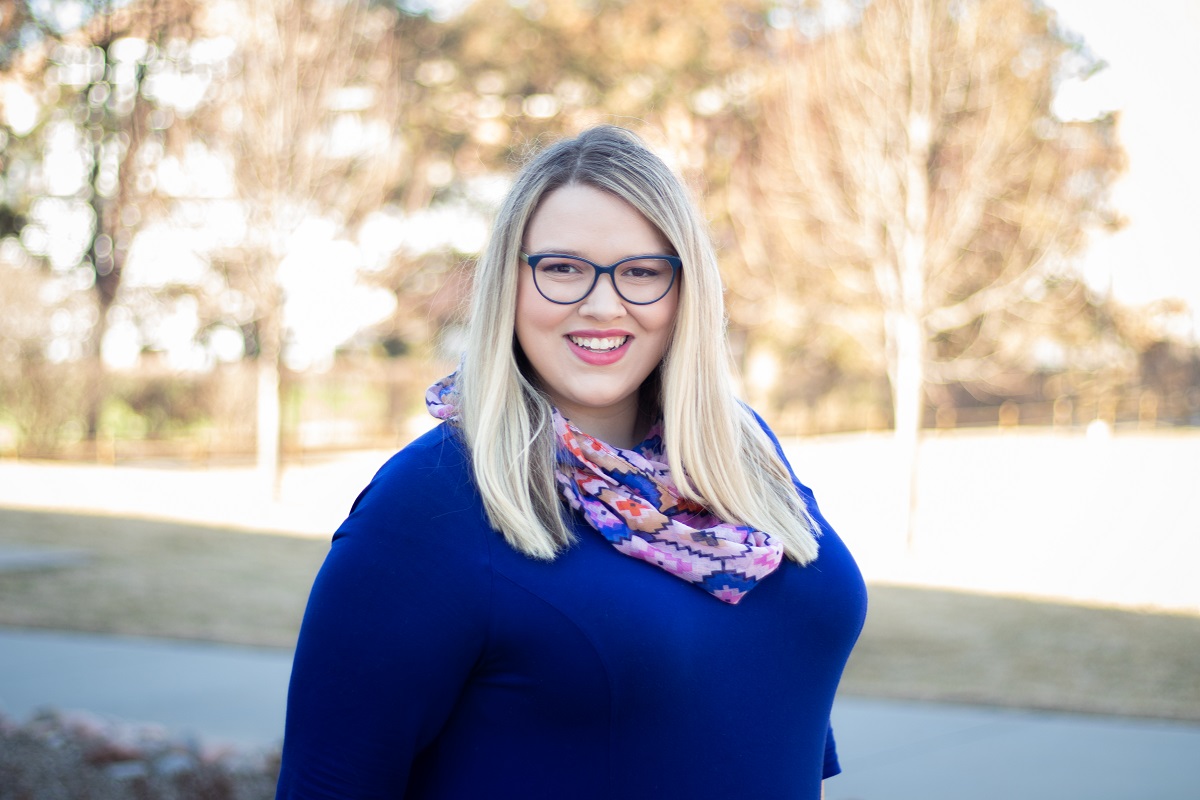 The UNO Service Learning Academy (SLA) is working with UNO faculty, preschool through 12th grade (P-12) teachers, and community partners to creatively adapt service learning projects to remote learning. Service learning projects will be highlighted throughout the remote learning phase.
UNO SLA VISTA to focus on anti-poverty work in service learning
The Service Learning Academy (SLA) welcomes back past undergraduate assistant Allegra Hardin to the office as the new Campus Compact AmeriCorps VISTA. During her previous time with the Service Learning Academy, Allegra focused on marketing and graphic art design projects for the department. Now she is newly graduated with her Masters of Arts in Communication from the UNO School of Communication, and she is returning to build capacity for SLA's initiatives to create anti-poverty service learning projects.

"I'm so excited to be returning to the Service Learning Academy in this position!" Hardin shared. "For the past two years, I've developed a passion for making education accessible and achievable, and I hope to continue to foster this passion through exploring anti-poverty service learning pedagogy."

If unfamiliar with VISTA work, VISTAs are volunteers in service to America, who work at nonprofits, government agencies, universities and other organizations across the country to serve high poverty populations through capacity building.

The focus of the Campus Compact AmeriCorps VISTA is to increase engagement of high poverty P-12 schools and UNO faculty using service learning pedagogy to address poverty through research, training and community outreach. Through this position, awareness of needs identified by individuals and groups currently experiencing poverty will be collected from the community through surveys and focus groups.

Hardin hopes to establish collaborative relationships with community organizations in proximity to high poverty schools. All of these activities will be done keeping in mind the intersection of service learning, poverty, and education.

When asked why she applied for the position, Hardin said, "The Campus Compact AmeriCorps VISTA position was the perfect fit for me because it combines my love for service and education."

If you are a UNO faculty member, P-12 teacher, or community partner with interests in anti-poverty service learning and collaborating, learning and sharing information with Allegra, send her an email at ahardin@unomaha.edu.

Learn more about the UNO Service Learning Academy
The UNO Service Learning Academy (SLA) works to support UNO faculty members to develop service learning courses in collaboration with community organizations, governmental agencies, and preschool through 12th grade (P-12) teachers.
What is service learning? Service learning is a method of teaching that combines classroom instruction with meaningful, community-identified service.
Learn more about how the Service Learning Academy is responding during UNO's online and remote learning mode by visiting the UNO SLA Resource website.
Contact Us
If you are sponsoring a special or public event happening in the CEC or would like to share a news tip or story please contact Robyn Loos via email rloos@unomaha.edu or by phone at 402.554.2173.