Omaha Redlining Tour: a Service Learning Highlight
Learn how faculty member Stuart Bernstein implemented an innovative online tool to recreate a tour in North Omaha.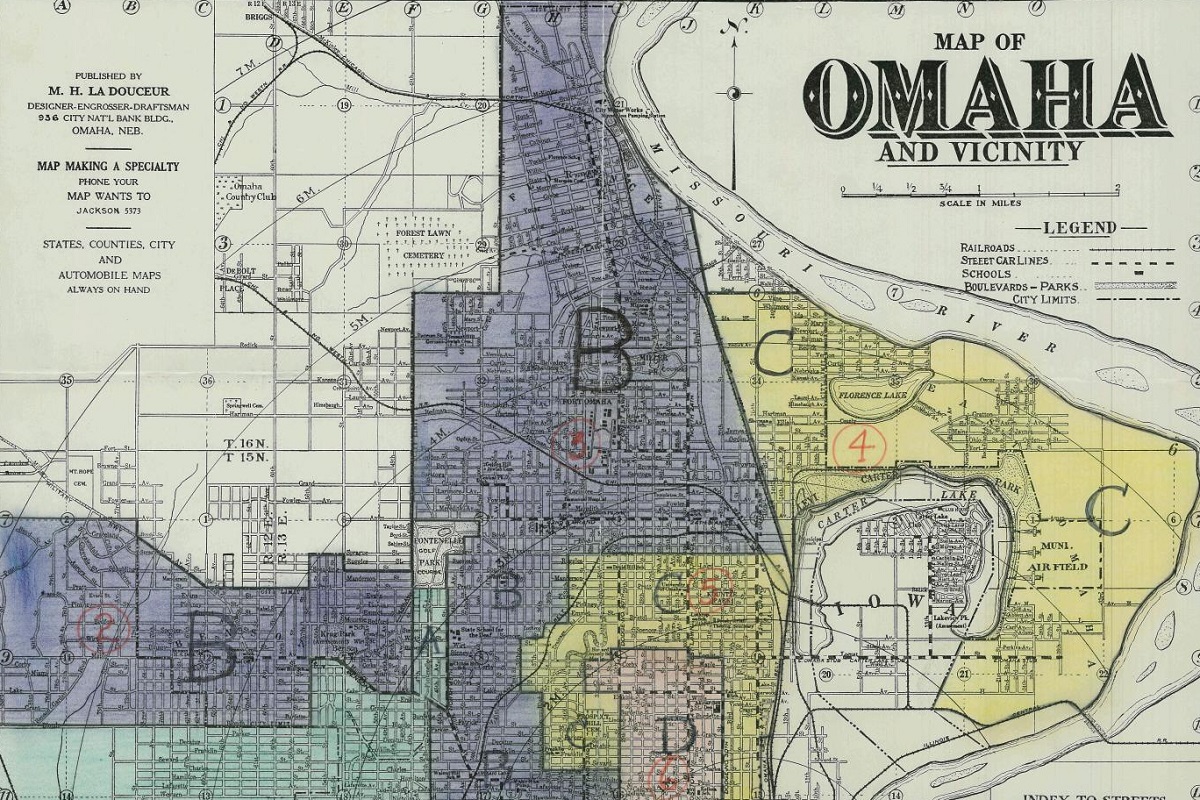 The UNO Service Learning Academy (SLA) is working with UNO faculty, preschool through 12th grade (P-12) teachers, and community partners to creatively adapt service learning projects to remote learning. Service learning projects will be highlighted throughout the remote learning phase.
Touring Omaha From Home
In response to UNO's decision to launch the remote learning mode, College of Engineering faculty member Stuart Bernstein was one of many instructors faced with the challenge of converting their courses to an online platform.
"Professors had to scramble to develop ways to make this possible, while still delivering quality education to the students," Bernstein said.
Considering service learning courses often engage with the community outside of the physical classroom, faculty members such as Bernstein who teach service learning courses faced an additional hurdle to making the transition to online learning.
Service learning involves an engaged form of teaching and learning that connects course content to real-world experiences.
Prior to the announcement to move courses online, Bernstein planned to facilitate a tour of Omaha in his ENGR 2000: Professionalism and Perspective course to give UNO students a foundational understanding of the impact of redlining in minority communities in North Omaha. This experience would aid students in writing their final reports in collaboration with The Union for Contemporary Art.
"During the two weeks leading up to the reopening of school, I communicated with [the SLA], via Zoom and email, to develop ways to continue the vital projects my students were depending on."
The solution came through the utilization of the online tool VidGrid, which allowed Bernstein to piece together a virtual tour of Omaha for his students including photographs, videos, and personalized narration by Bernstein.
Bernstein's efforts demonstrate not only the fortitude of UNO faculty members to ensure quality online learning during the remote mode but also the opportunity of service learning experiences to flourish online both now and into the future.
Learn more about redlining in North Omaha by experiencing the interactive tour below.
Project Partners:
Learn more about the UNO Service Learning Academy
The UNO Service Learning Academy (SLA) works to support UNO faculty members to develop service learning courses in collaboration with community organizations, governmental agencies, and preschool through 12th grade (P-12) teachers.
What is service learning? Service learning is a method of teaching that combines classroom instruction with meaningful, community-identified service.
Learn more about how the Service Learning Academy is responding during UNO's online and remote learning mode by visiting the UNO SLA Resource website.