College Prep and Family Learning: A Service Learning Highlight
Learn how students in College Prep and Family Learning are continuing to build and maintain relationships with families in South Omaha.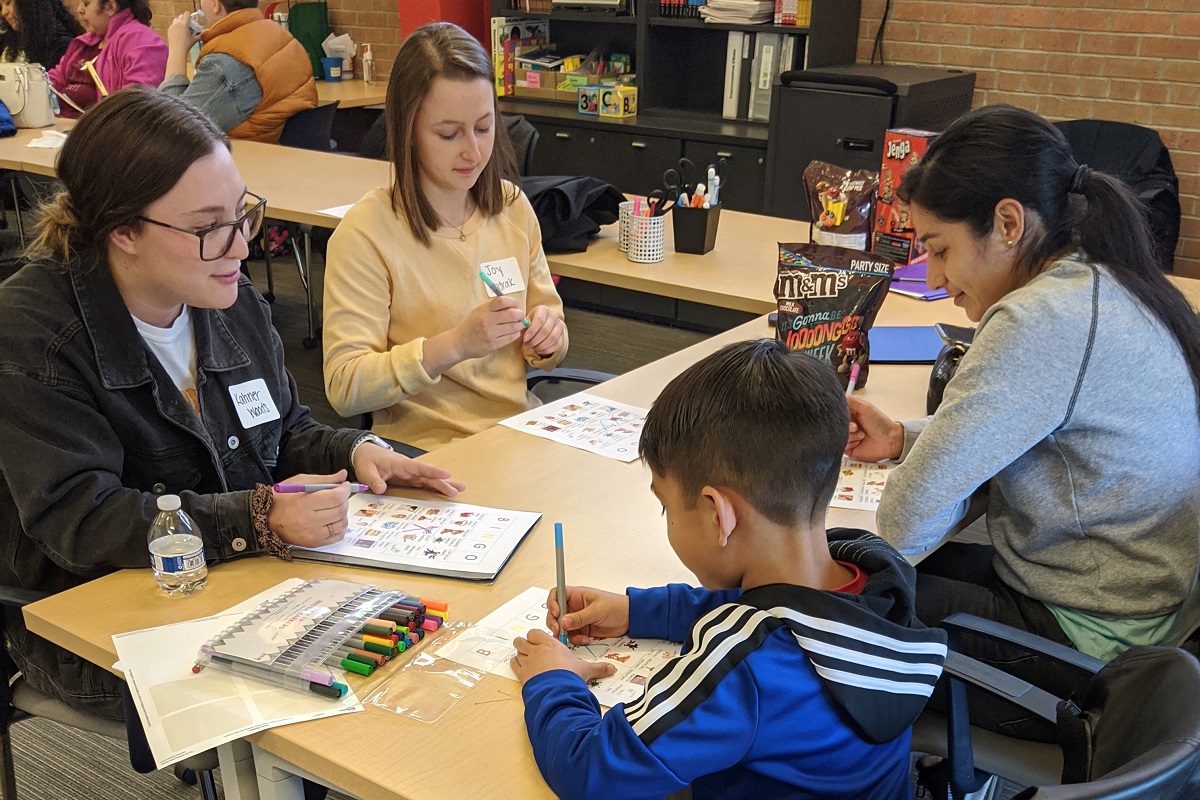 The UNO Service Learning Academy (SLA) is working with UNO faculty, preschool through 12th grade (P-12) teachers, and community partners to creatively adapt service learning projects to remote learning. Service learning projects will be highlighted throughout the remote learning phase.
Building Relationships Remotely
College Prep and Family Learning is a service learning partnership between the Learning Community Center (LCC) of South Omaha and the two sections of Intro to Teaching ESL course taught by UNO faculty members Sandra Rodriguez-Arroyo and Mariana Cruz.
Through this project, UNO students partner with LCC families for 6 weeks to discuss and prepare families for college readiness. Students apply classroom knowledge by curating lesson plans and building meaningful relationships, while the LCC families benefit by obtaining helpful resources for college and practicing English in conjunction with their LCC ESL classes.
In response to UNO's remote learning mode, this partnership has adapted by utilizing innovative, online tools to continue family and student relationships. Instead of meeting face-to-face with the families to lead a campus tour and participate in the final reflection and celebration, UNO students will develop videos in which students will deliver a 10-minute portion of their activity plan as if they were delivering it to their assigned family. The students will incorporate various ESL strategies and best practices to engage and teach their families about the opportunities and resources available at UNO, which they would have seen and learned about in-person during the project.
Watch one example of a student-created video below.
Project Partners:
Learn more about the UNO Service Learning Academy
The UNO Service Learning Academy (SLA) works to support UNO faculty members to develop service learning courses in collaboration with community organizations, governmental agencies, and preschool through 12th grade (P-12) teachers.
What is service learning? Service learning is a method of teaching that combines classroom instruction with meaningful, community-identified service.
Learn more about how the Service Learning Academy is responding during UNO's online and remote learning mode by visiting the UNO SLA Resource website.
Contact Us
If you are sponsoring a special or public event happening in the CEC or would like to share a news tip or story please contact Robyn Loos via email rloos@unomaha.edu or by phone at 402.554.2173.