DUE DATE EXTENSION: Community Organizations Can Apply to Work in the CEC's Collaborative Office Spaces
Community nonprofit, educational, and governmental organizations now have until April 30 to apply.
published: 2020/01/30
contact: Sara Woods - UNO Barbara Weitz Community Engagement Center
email: swoods@unomaha.edu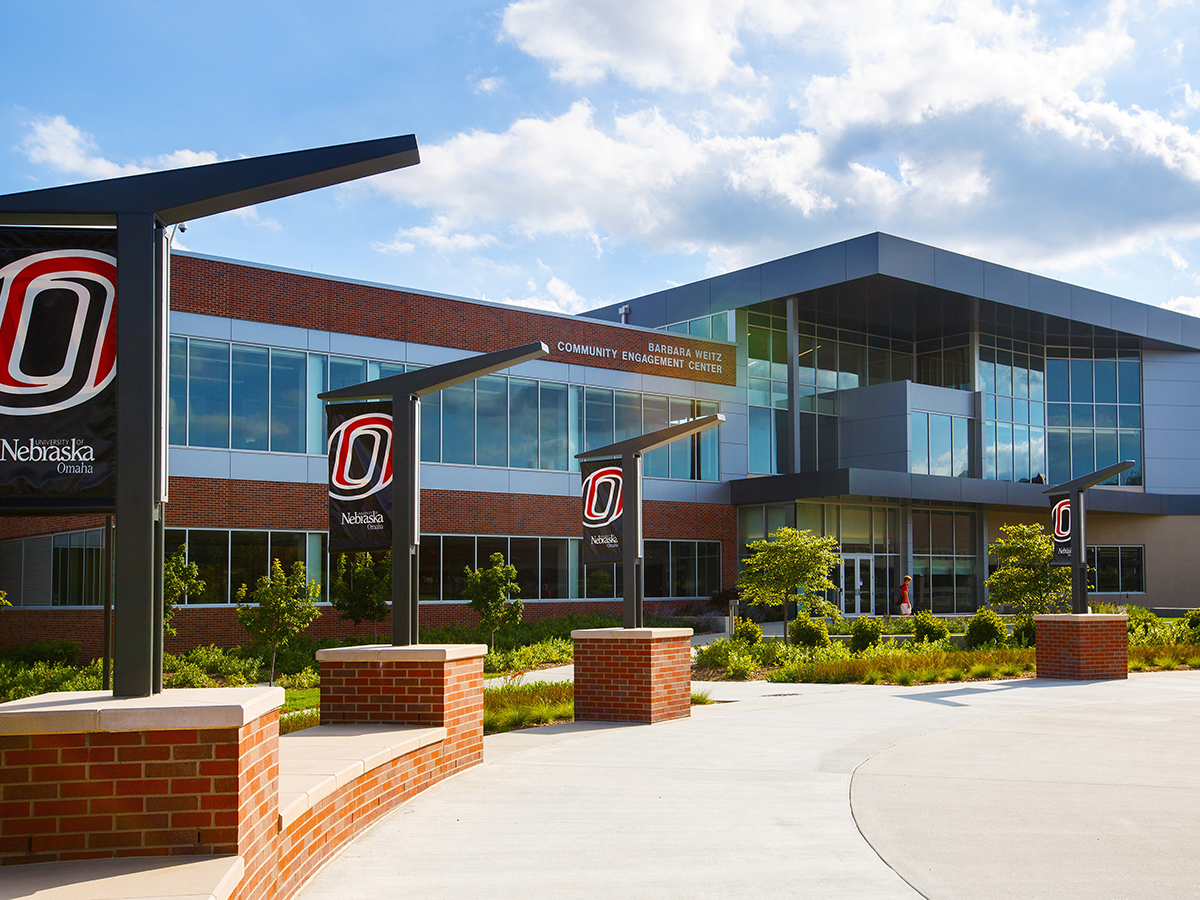 Apply for Collaborative Office Spaces
Community nonprofit, educational, and governmental organizations can now apply to work in collaborative office spaces in the Barbara Weitz Community Engagement Center (CEC) on the University of Nebraska Omaha (UNO) campus.
Please note we have extended the application due date from Friday, March 27, to Thursday, April 30, 2020. Applications are due by 5 P.M.
Community organizations housed in the CEC can increase their organizational capacity by collaborating with UNO as well as the other CEC building partners that reside in the building. CEC workspaces are ideal for small organizations, or community-focused programs of larger organizations, that are looking for collaborative office spaces in a professional atmosphere. Capacity-building opportunities include program evaluation and research/consultation, shared values and understanding of community-based work, access to student interns and volunteers, service learning classes, etc. The CEC also provides 20 free meeting spaces, with increased reservation access for those organizations that have space in one of the four collaborative suites (e.g., nonprofit board meetings, volunteer training, community dialogues, nonprofit staff retreats, etc.).
Spaces in the partnership suites are available to community-based organizations that meet the eligibility requirements and submit a successful proposal through the application process. Interested community organizations should reach out to Heike Langdon, the CEC's Manager of Possibilities, at halangdon@unomaha.edu to schedule an initial consultation.
This initial consultation with Heike provides interested applicants with information about the application process and requirements, community building partner expectations, and the CEC's mission, vision, and values. Applications for space are due by 5 P.M. on Thursday, April 30, 2020.
More information is available at cec.unomaha.edu/communityspaceapplication.
Contact Us
If you are sponsoring a special or public event happening in the CEC or would like to share a news tip or story please contact Robyn Loos via email rloos@unomaha.edu or by phone at 402.554.2173.