UNO Student Receives 2019 Marian Ivers Community Service Leadership Award
As a senior at UNO, Madeline St. Clair shows an impeccable devotion to the community through volunteering and leadership.
published: 2019/11/12
contact: Sara Woods - Barbara Weitz Community Engagement Center
email: swoods@unomaha.edu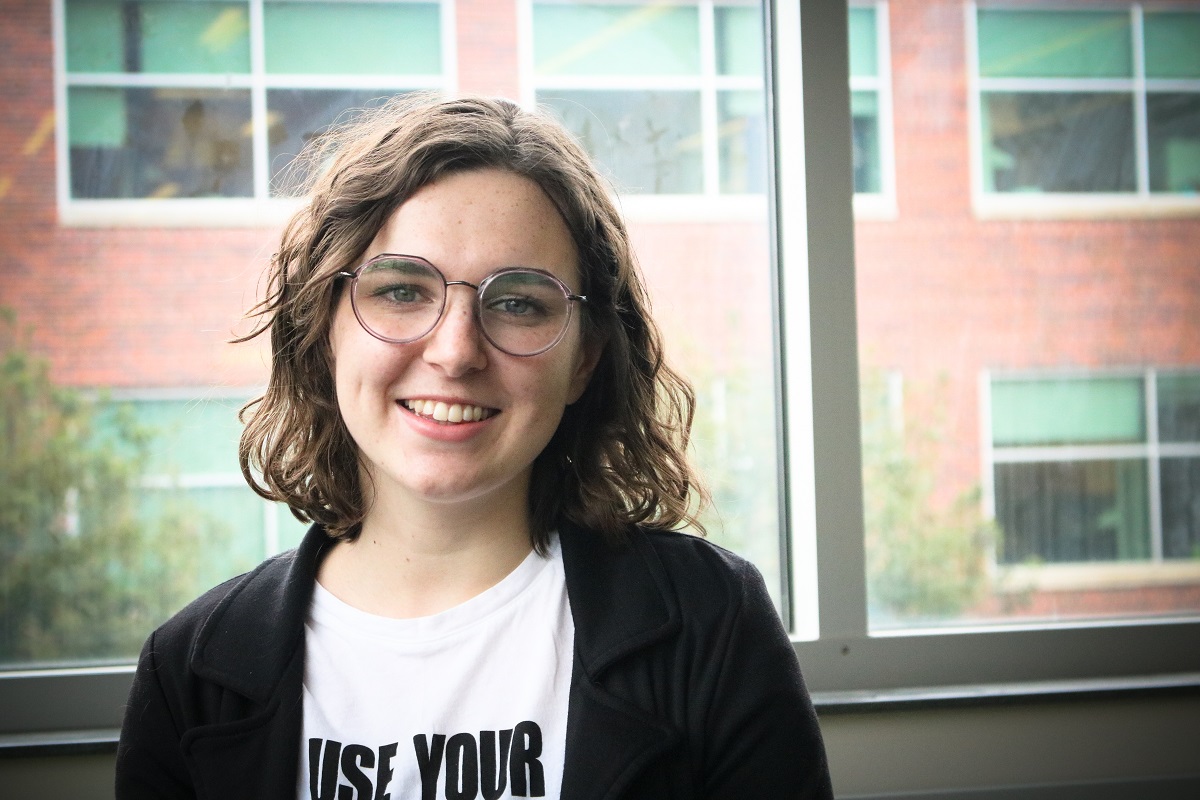 Madeline St. Clair was selected as the recipient for the 2019 Marian Ivers Community Service Leadership Award (Ivers CSL) and was recognized on October 24 at the Women's Fund of Omaha annual "Lead the Change" luncheon.
Her love for the community began when her youth group celebrated National Good Neighbor Day, sharing flowers with people as random acts of kindness. From then on, St. Clair earned multiple leadership positions in high school such as Volunteer Supervisor and Council Member of the Teen Volunteer Program at Jennie Edmundson Hospital; Treasurer for the National Honors Society; and Flight Commander in the Air Force JROTC program. One of her biggest influences stemmed from her involvement with the nonprofit organization Gotta Be Me, where she learned that connecting with people is an important part of being a leader.
St. Clair has carried her path of service into her career at UNO. She joined the Pre-Health Professionals Club her freshman year, working her way up from Treasurer to Vice President and allowing her to lead younger pre-health students. She served as a Program Manager for the UNO Office of Civic and Social Responsibility, gaining first-hand experience with the challenge of balancing self-care and generosity for others. Currently, St. Claire is still working in the Maverick Food Pantry and supporting the CSR's Signature Service Days.
Despite her heavy abundance of leadership responsibilities and service hours, St. Clair still manages to make every opportunity a wholly enjoyable one. She particularly appreciates the time spent with her "little sister" from the Big Brother Big Sister program. As a pair, the two girls participate in community-oriented activities, which St. Clair says is one of the biggest reasons behind her passion for leadership today.
---
The Ivers CSL Award is an annual award, with applications made available in mid-to-late August.