2019 Newman Civic Fellowship
Now accepting applications for the 2019 Newman Civic Fellowship. Nominations are specific to UNO students who are community-driven and due by Nov. 30, 2018.
published: 2018/11/08
contact: UNO Service Learning Academy, Campus Compact for the Great Plains - UNO Service Learning Academy
phone: 402.554.4043
email: unosla@unomaha.edu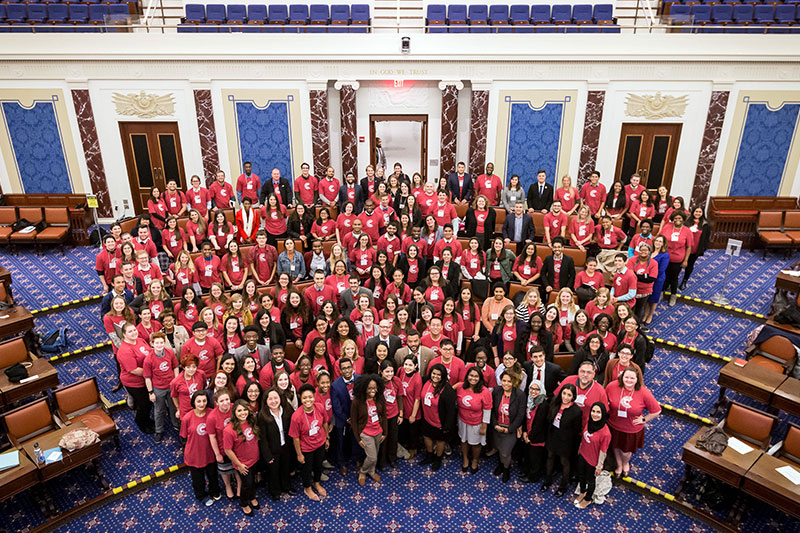 The Newman Civic Fellowship recognizes and supports community-committed students who have:
Demonstrated an investment in finding solutions for challenges facing their communities
Engage in collaborative action with others to create long-term social change
Take action in addressing issues of inequity and political polarization
Demonstrates the motivation and potential for effective long-term civic engagement
Newman Civic Fellows receive training and resources that nurture your assets and passions to help you develop strategies for social change. The year-long program includes virtual learning opportunities and networking as part of a national network of engaged student leaders and an optional in-person convening.
Eligibility Requirements
Must be nominated by the institution's chancellor
Must have at least one year of their education remaining so the nominee will be enrolled in the 2019-2020 academic year (graduates must have at least two years remaining)
Application Documents
Letter of Recommendation
Student Resume including graduation date
Submit your nominations to Kirsten Case at kcase2@unomaha.edu by November 30, 2018.
To learn more about the Newman Civic Fellowship, visit the Campus Compact for the Great Plains website.
---
Contact Us
If you are sponsoring a special or public event happening in the CEC or would like to share a news tip or story please let us know.
Robyn Loos
Special Projects Associate
Email: rloos@unomaha.edu
Phone: 402.554.2173