Spring 2018 | Service Learning Academy Newsletter
Are you familiar with Service Learning? This edition offers a snapshot of service learning projects, covering fields and topics like information technology, science, wildlife safari, podcasts, and oral history.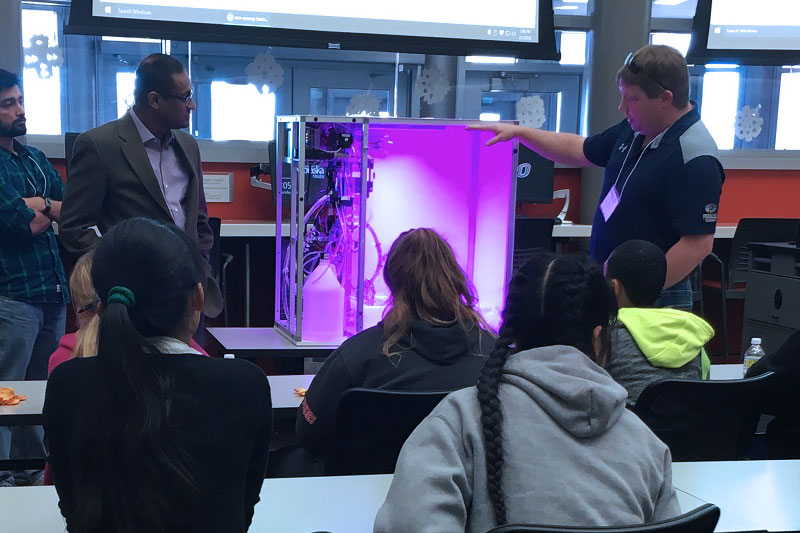 Diverse projects reveal how service learning aligns with all types of courses across the UNO campus and helps meet the needs of our local, regional, and national communities.
Projects range from creating food computers to performing theatre for social justice, from finding an IT solution for a local nonprofit's various database needs, to developing a museum exhibit of ordinary women throughout Omaha's history who have had an extraordinary impact on our community.
Download the Spring 2018 Newsletter
Contact Us
If you are sponsoring a special or public event happening in the CEC or would like to share a news tip or story please let us know.
Robyn Loos
Special Projects Associate
Email: rloos@unomaha.edu
Phone: 402.554.2173