UNO Service Learning Academy to Host Service Day with Community Partners
On Monday, July 9 to Friday, July 13 the University of Nebraska at Omaha (UNO) Service Learning Academy (SLA) will feature interactive sessions and opportunities for Service Learning Seminar participants to engage with community organizations through a Community Partner Service Day, a Community Partner Fair, and Community Partner Lunch and Learns.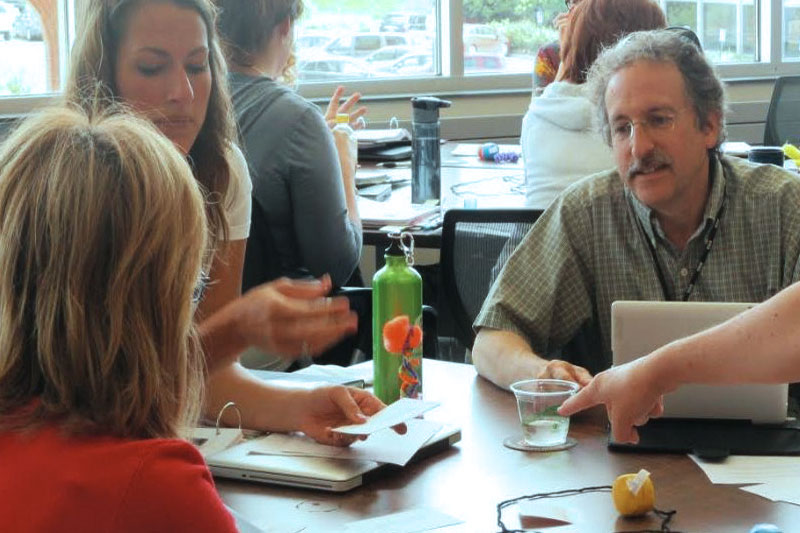 Service learning is a method of teaching that gives students the opportunity to meet community-identified needs while also linking their experiences to classroom goals. For this reason, it is essential for Seminar participants to connect with and explore community organizations.
The Community Partner Service Day allows participants to experience service similar to students participating in a service learning project.
This is the 11th year the UNO Service Learning Academy (SLA) has provided the week-long Seminar, which is an interactive training that provides an opportunity for UNO faculty and k-12 teachers to learn how to use service learning as an engaged method of instruction while connecting with community partners. These teachers experience service with community partners during the Seminar as students would in the courses they co-design throughout the seminar.
Monday, July 9– Seminar participants will engage in diverse service activities off campus identified by the site.
Tuesday, July 10– Over 30 community organizations will visit UNO's campus for a Community Partner Fair in the Barbara Weitz Community Engagement Center. Organizations will learn how to engage collaboratively with the UNO SLA and will share with educators information about their organizations and potential service learning projects.
Wednesday, July 11– Seminar participants will explore community organizations during the Community Partner Lunch and Learns off campus, gaining information on the organizations' missions, goals, and needs. 
Events are limited to Seminar participants and local media only. For more information and location details please contact LaTrina Parker at ldparker@unomaha.edu. 
---
Community Partner Service Day
Monday, July 9 | 1:30 to 3:30 P.M.
Lunch and Learns
Wednesday, July 11 | 11:30 to 1 P.M.
Contact Us
If you are sponsoring a special or public event happening in the CEC or would like to share a news tip or story please let us know.
Robyn Loos
Special Projects Associate
Email: rloos@unomaha.edu
Phone: 402.554.2173