Save the Date | February Lozier Omaha Table Talk
As part of the Lozier Omaha Table Talk series, Inclusive Communities plans to host at least two events in February 2018.
published: 2017/12/13
contact: Harold Core - Inclusive Communities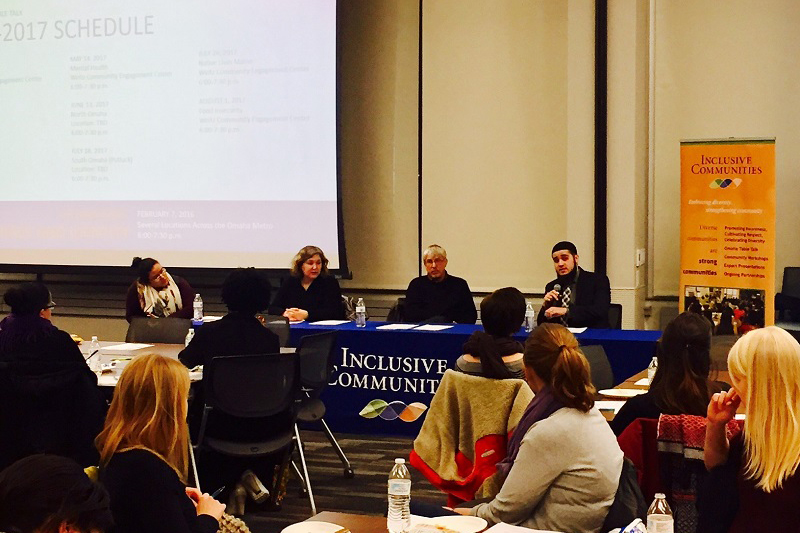 Main Event: Race & Identity
Feb. 6, 2018 | 6 P.M.
This event features facilitated small group discussions in multiple locations throughout the city. 
---
Black, White, & Read All Over: Race & News
Feb. 15, 2018 | 11:30 A.M. 
Inclusive Communities quarterly dialogue is a traditional table talk discussion.
---
Participants to both events will enjoy a meal and an invigorating, moderated table discussion with people from different backgrounds.  We can meet most accommodation and dietary requests with advance notice. 
Watch www.inclusive-communities.org for registration information for both events!
More details to come.
---
Contact Us
If you are sponsoring a special or public event happening in the CEC or would like to share a news tip or story please let us know.
Robyn Loos
Special Projects Associate
Email: rloos@unomaha.edu
Phone: 402.554.2173