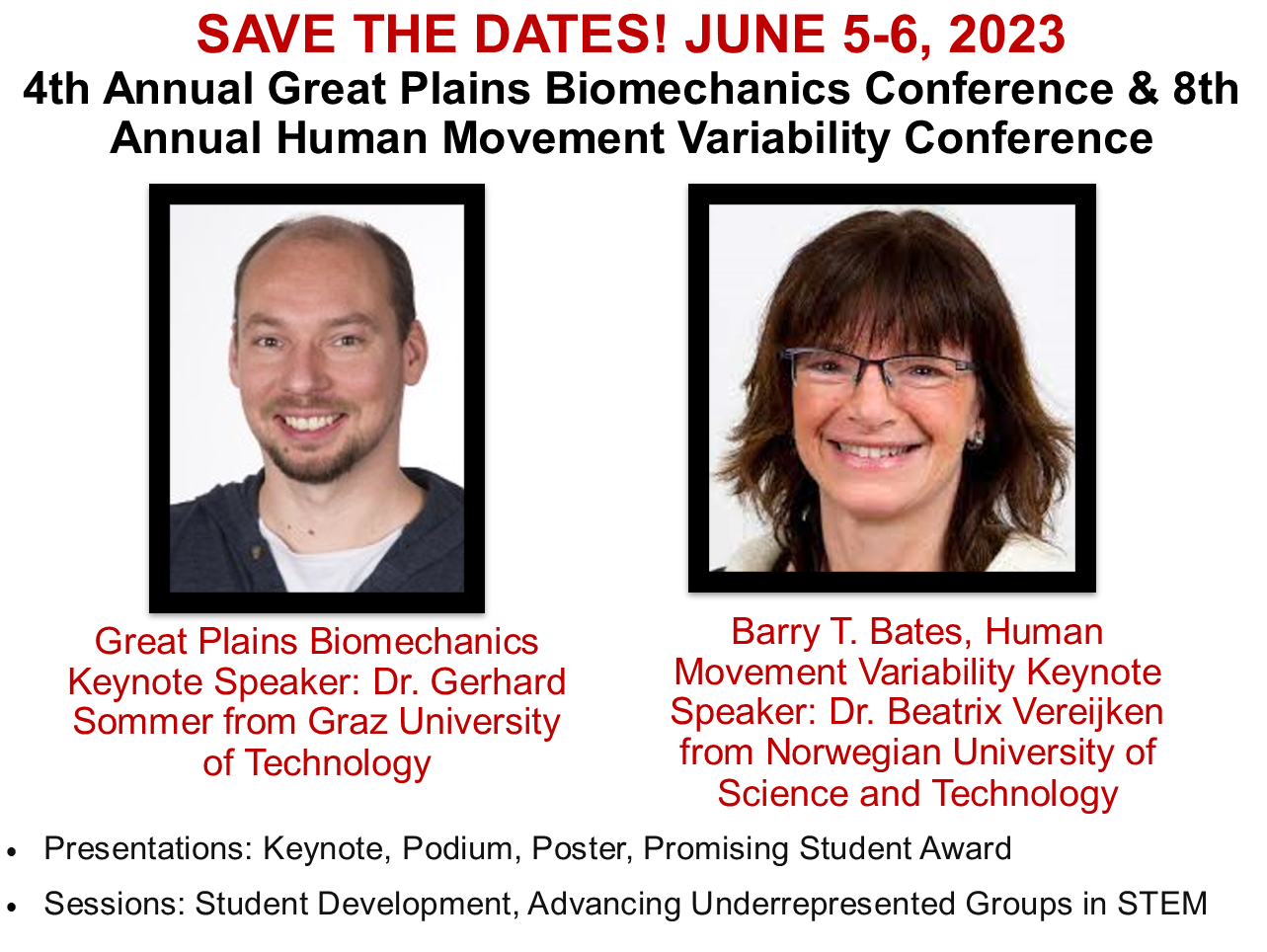 The 3rd Annual Great Plains Biomechanics Conference and the 7th Annual Human Movement Variability Conference 2022 Recap!
We were so excited to be back in-person! We had 124 registrations, and a record 68 abstract submissions!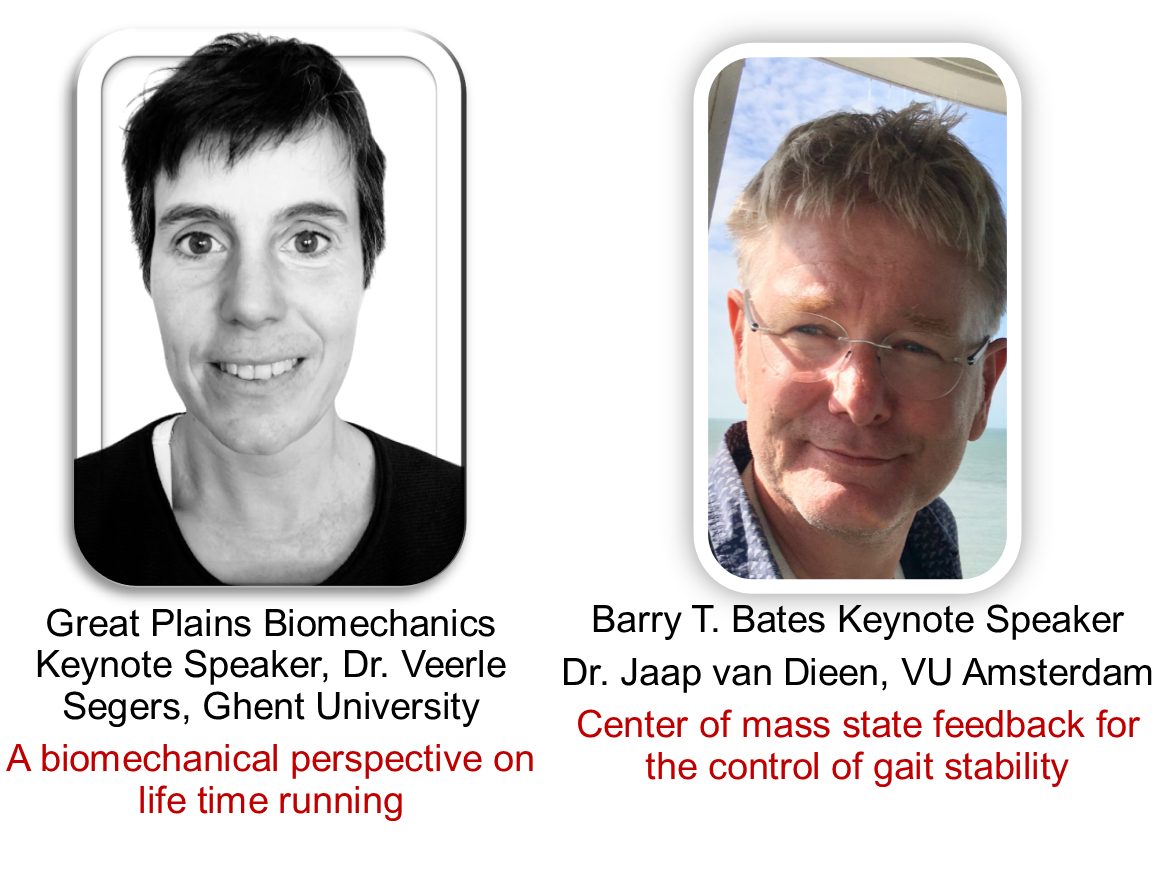 We would like to thank the conference planning committee, Ms. Anaelle Charles, Drs. Aaron Likens, Hafizur Rahman, and Majid Jadidi and Ms. Angela Collins for their work on the conference.
Pre-conference Workshop
For the first time, this year included a pre-conference workshop with 35 registrants! The workshop was hosted by Nonlinear Analysis Core Director, Dr. Aaron Likens covering Phase Space Reconstruction and Dynamics, Measures of Uncertainty, and Fractals and Multifractals. We would like to thank Mr. Joel Sommerfeld for all his work in assisting Dr. Likens with the workshop.
Awards
Participants received awards for various categories of Poster, Podium and Promising Student presentations.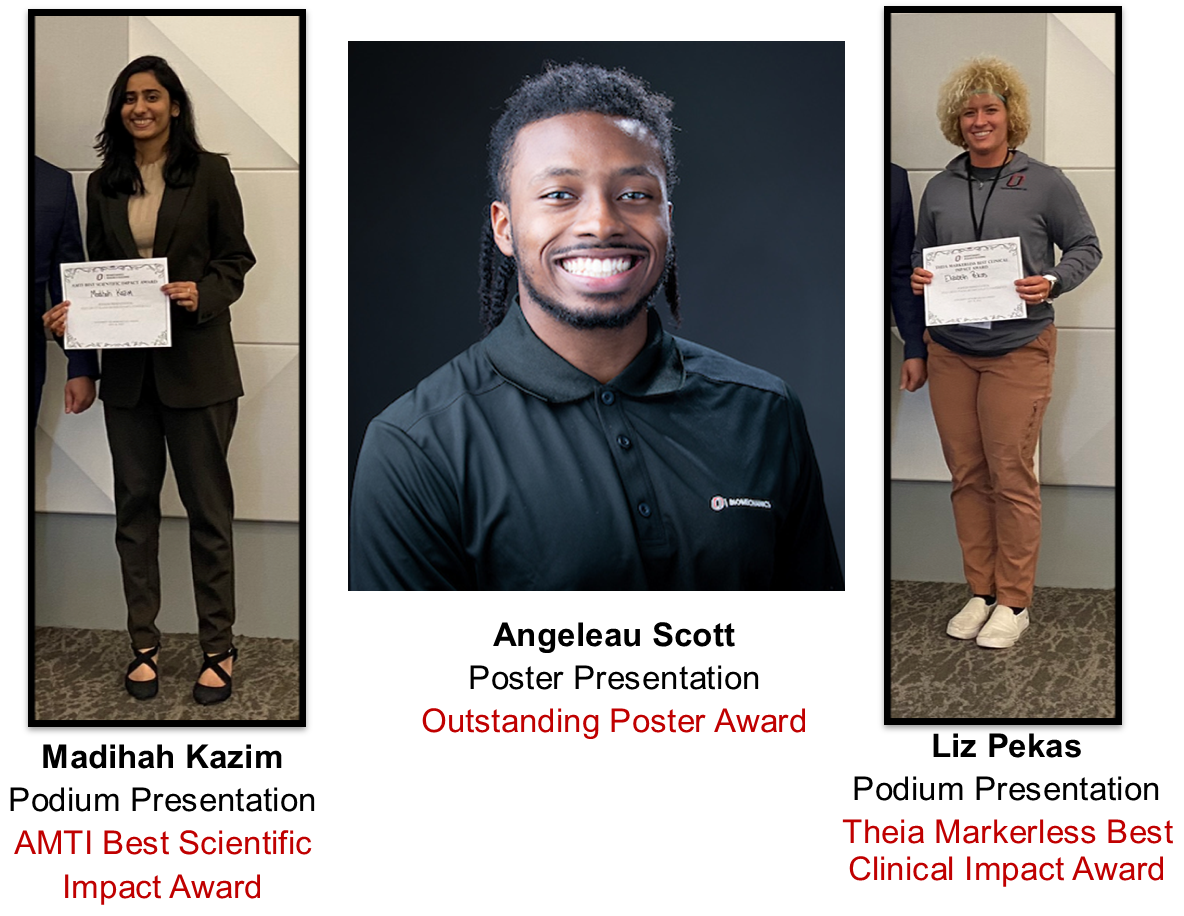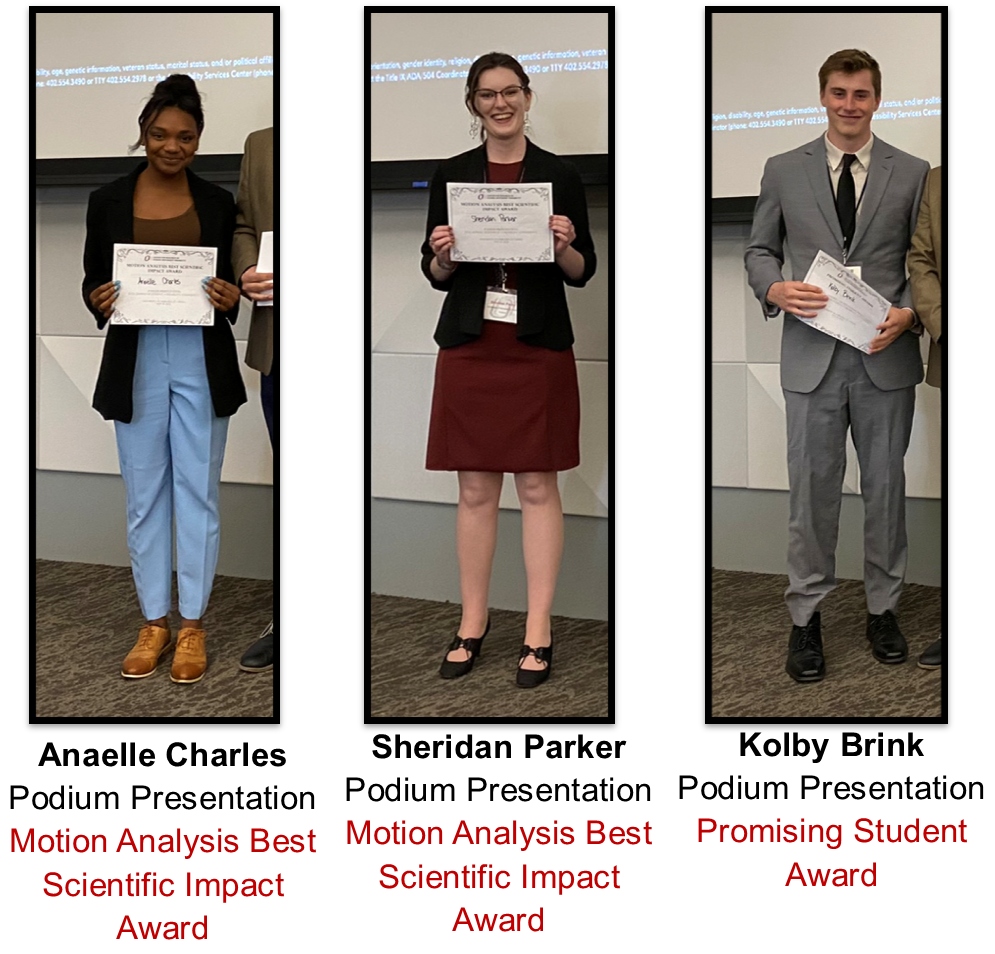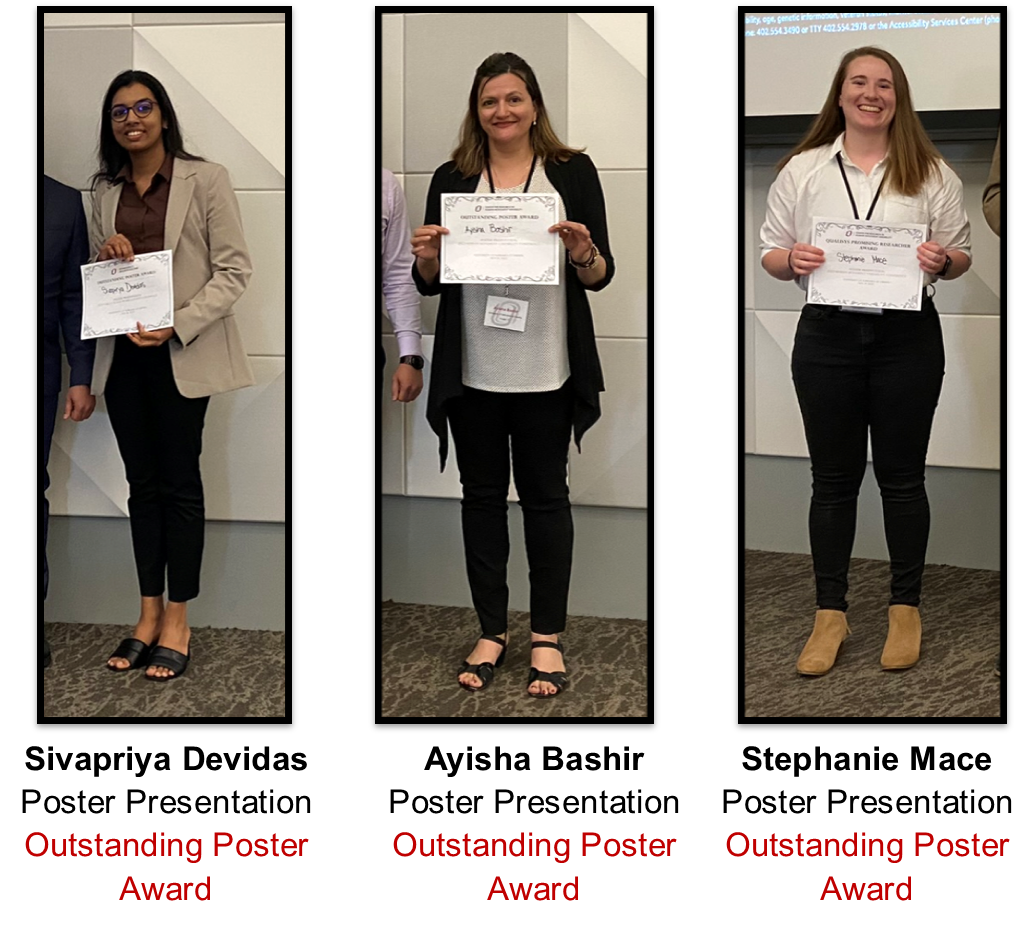 Activities
It wasn't all science. We had happy hour at the Inner Rail in Aksarben, building tours of the Biomechanics Research Building, played vendor bingo and had a social media scavenger hunt!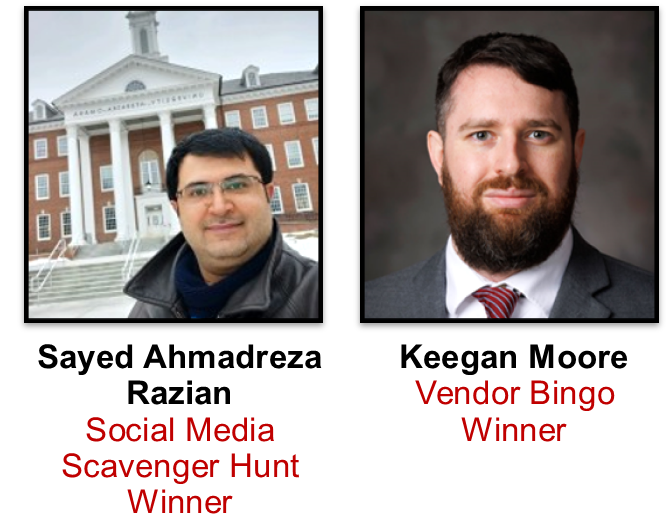 Sponsors
Thank you to all our sponsors for this year's conference. We would like to recognize the following sponsors for hosting a vendor booth:
Delsys, AMTI Theia Markerless, UNeTech, XSensor, Bertec and Motion Analysis