Human Movement Variability and Great Plains Biomechanics Conferences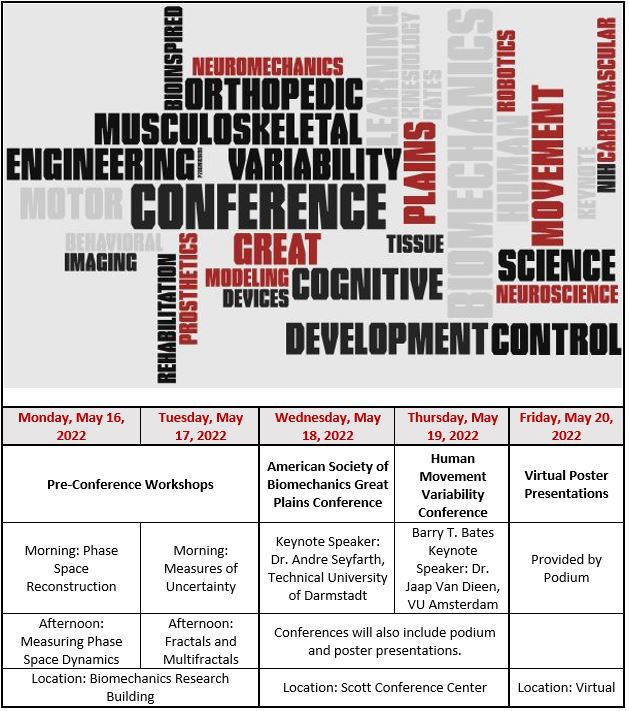 To be eligible for the award, a candidate must:
Be a current student actively enrolled in a graduate program.
Be working or have worked in the field of Biomechanics, Human Movement Science or equivalent.
Submit all requested supporting documentation by the deadline: February 5, 2022.
Registration information coming soon!