Be a Pioneer in Human Movement Variability Research.
Post-doctoral and Student Involvement
The Center employs bachelor, master and PhD students.
There are always opportunities to get involved with the Center and its projects. Interested collaborators, post-doctoral research fellows, and graduate students should contact Dr. Nick Stergiou by email.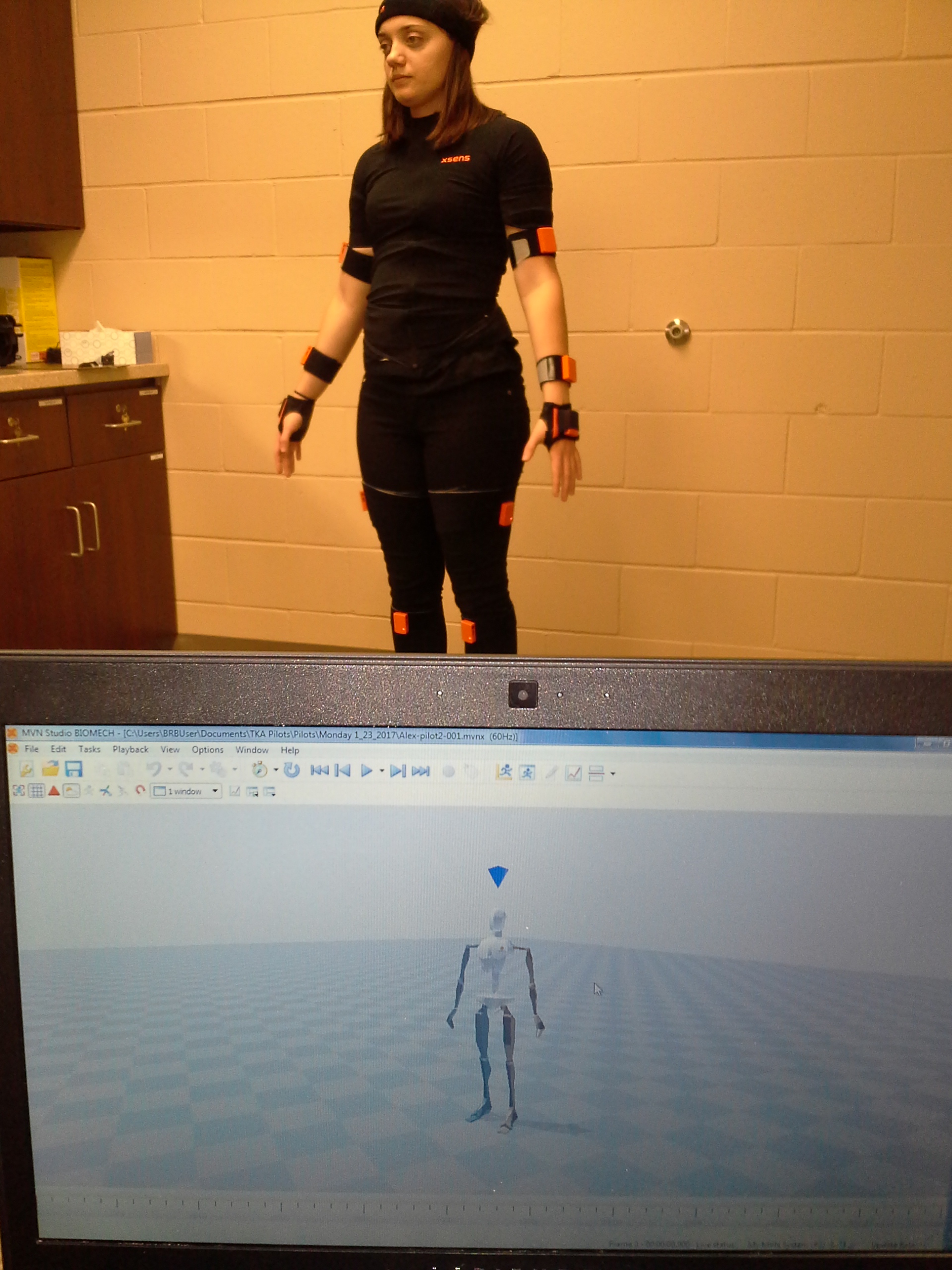 Master's student, Kaitlyn Nimtz demonstrates the Xsens equipment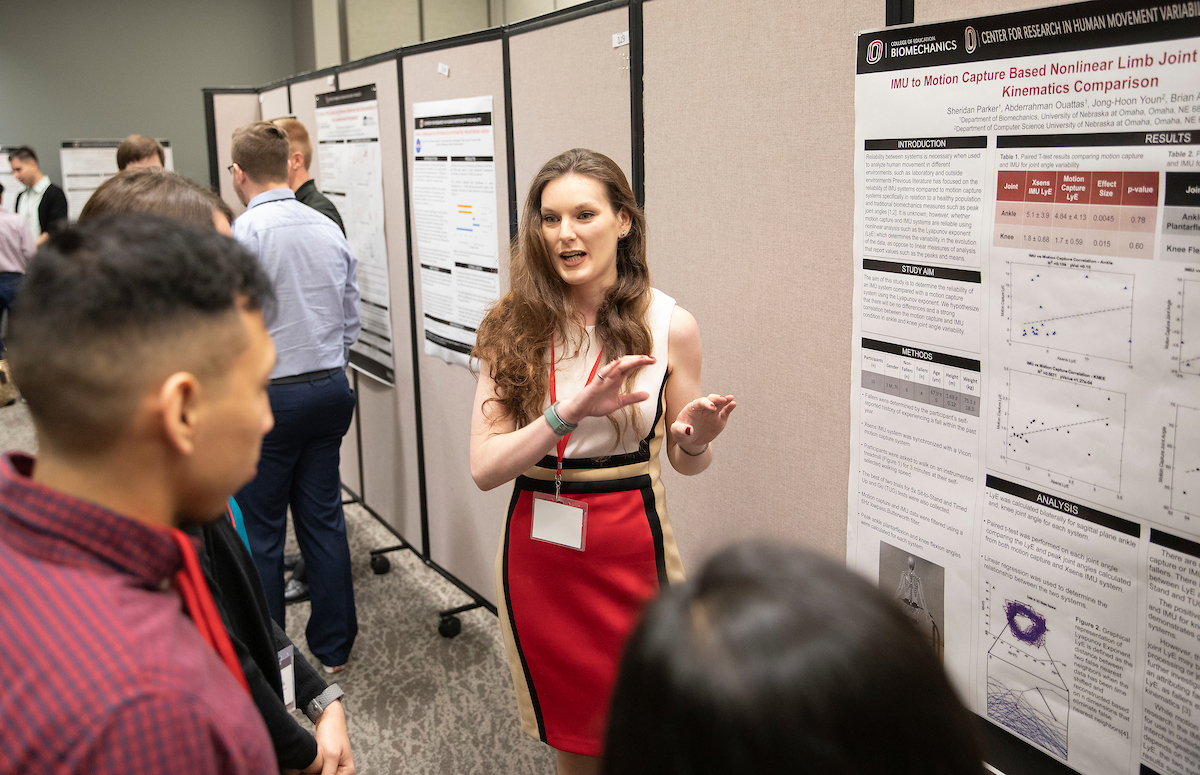 Master's student, Sheridan Parker, presents her poster
Research Subjects
Interested participants should contact by phone 402.554.3228 or email unobiomechanics@unomaha.edu to inquire about inclusion criteria. Please specify if you know which project you would like to participate in.
Volunteers and Internships
The Center prefers its volunteers and interns to be pursuing a career in biomechanics, physical therapy, occupational therapy, or attending medical school or graduate school.
Volunteers are assigned to one of the project directors and will perform activities based on the interest of the volunteer and the need of the project.
Interested individuals should contact Jeff Kaipust to schedule a meeting by email or phone 402.554.3238.
Why become a member of the Center?
89% of members feel they have a strong trust with their supervisor
75% of members feel an interpersonal connectedness in the workplace setting
83% of members have self-efficacy in the workplace setting
78% of members are satisfied with their job duties
78% of members feel their technical skills have improved
89% of members feel their current position will open more career opportunities than others in the same academic program, not working in a research field
61% of members feel their position has helped them determine a career path
75% of members feel there is strong support above and beyond their supervisor