Machining and Prototyping Core Facility
Machining and Prototyping Core Facility
The Machining and Prototyping Core Facility involves the use of three major facilities within the University of Nebraska at Omaha Biomechanics Research Building: The Machine Shop, Electronics Workshop, and the 3D Printing Laboratory. The most basic function of the Core is to provide services that utilize these spaces and their personnel and equipment. These services are for professional in the University of Nebraska system, the local area, but also to people outside our state to progress their research or other projects. This core can design, prototype, manufacture and repair, maintain, or install a wide range of devices and instrumentation.
Machine Shop
The 500 square foot Machine Shop is equipped with both traditional and advanced machinery that allows for the construction and fabrication in woods, metals, plastics, and unique composite materials. Equipment in this space includes a wide assortment of hand tools, a traditional knee mill, metal lathe, 3-Axis CNC milling machine, vertical band saw, table saw, compound miter saw, drill press, belt/disc sander, bench grinder, laser cutter, and a high-resolution 3D scanner. In addition to the tooling, several design workstations running the Autodesk Suite, Adobe Creative Cloud, and Solidworks are used by staff and student engineering technicians. The machine shop and adjacent washroom (8' x 15') were also designed for typical prosthetics casting with a plaster modification area with grated, recessed flooring, and an oversized fume hood for carbon fiber lamination.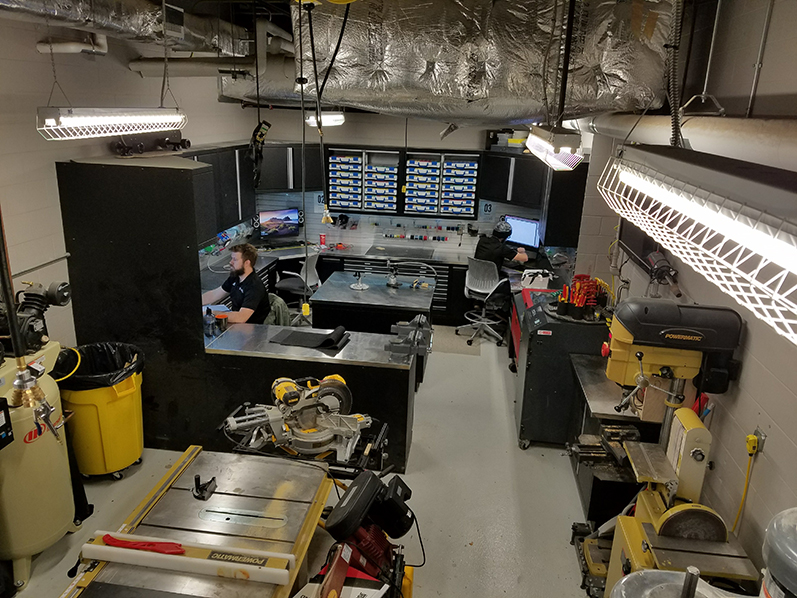 Electronics Workshop
The Electronics Prototyping Workshop boasts a well-maintained inventory of prototyping supplies that allow for a drastic reduction in lead time for projects requiring complex electrical system components that include Arduino, Raspberry Pi, and embedded systems. This 200 square foot workshop contains an electrostatic dissipative workstation equipped with an Oscilloscope, Digital Power Supply, Soldering Station, Reflow Oven, Dedicated Programming Workstation, and a CNC PCB Milling Machine.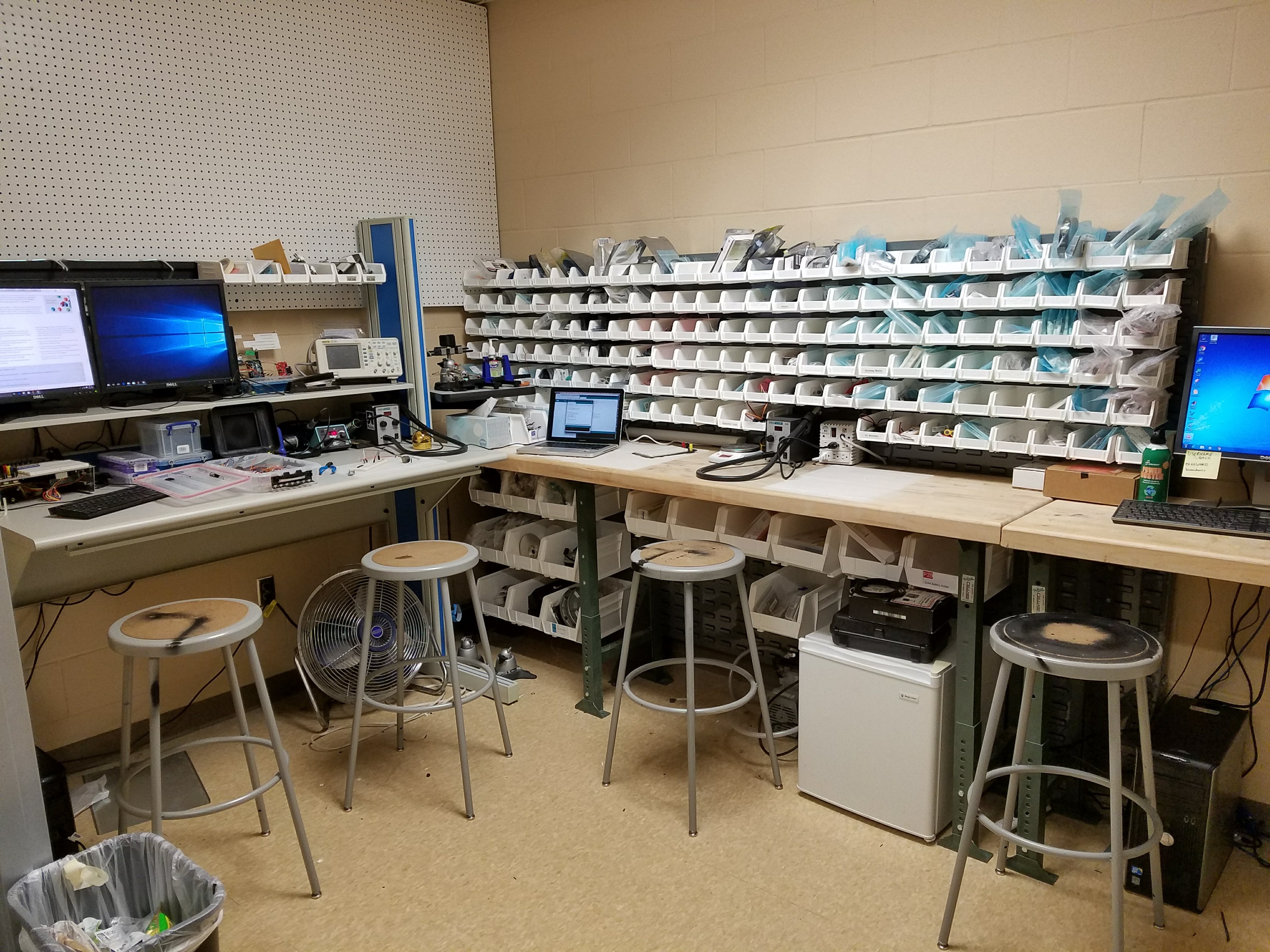 3D Printing Laboratory
The 3D printing Laboratory is a 300 square foot room equipped with an industrial PolyJet 3D printer, two semi-industrial 3D printers, a stereolithography liquid resin printer, eight desktop 3D printers, four high resolution dual extrusion printers, a large format printing workbench, one selective laser sintering printer, and a new direct metal laser sintering machine that adds aluminum, titanium, and stainless steel alloys to our wide range of material options.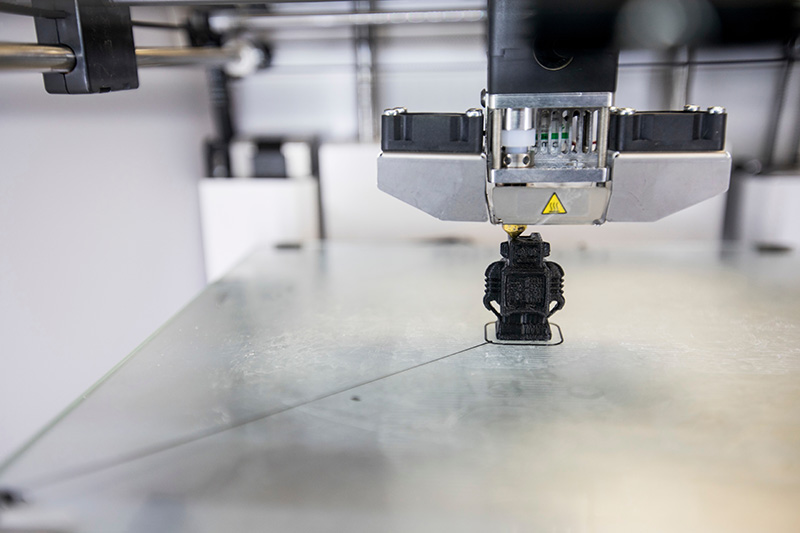 Rates
| | Level I | Level II |
| --- | --- | --- |
| Internal | $50 | $38 |
| External | $85 | $60 |
Forms
Personnel
Dr. Brian Knarr, Core Facility Director
Mr. Travis Vanderheyden, Research Development Engineer