Outreach Inside the MOVCENTR
Outreach Inside the MOVCENTR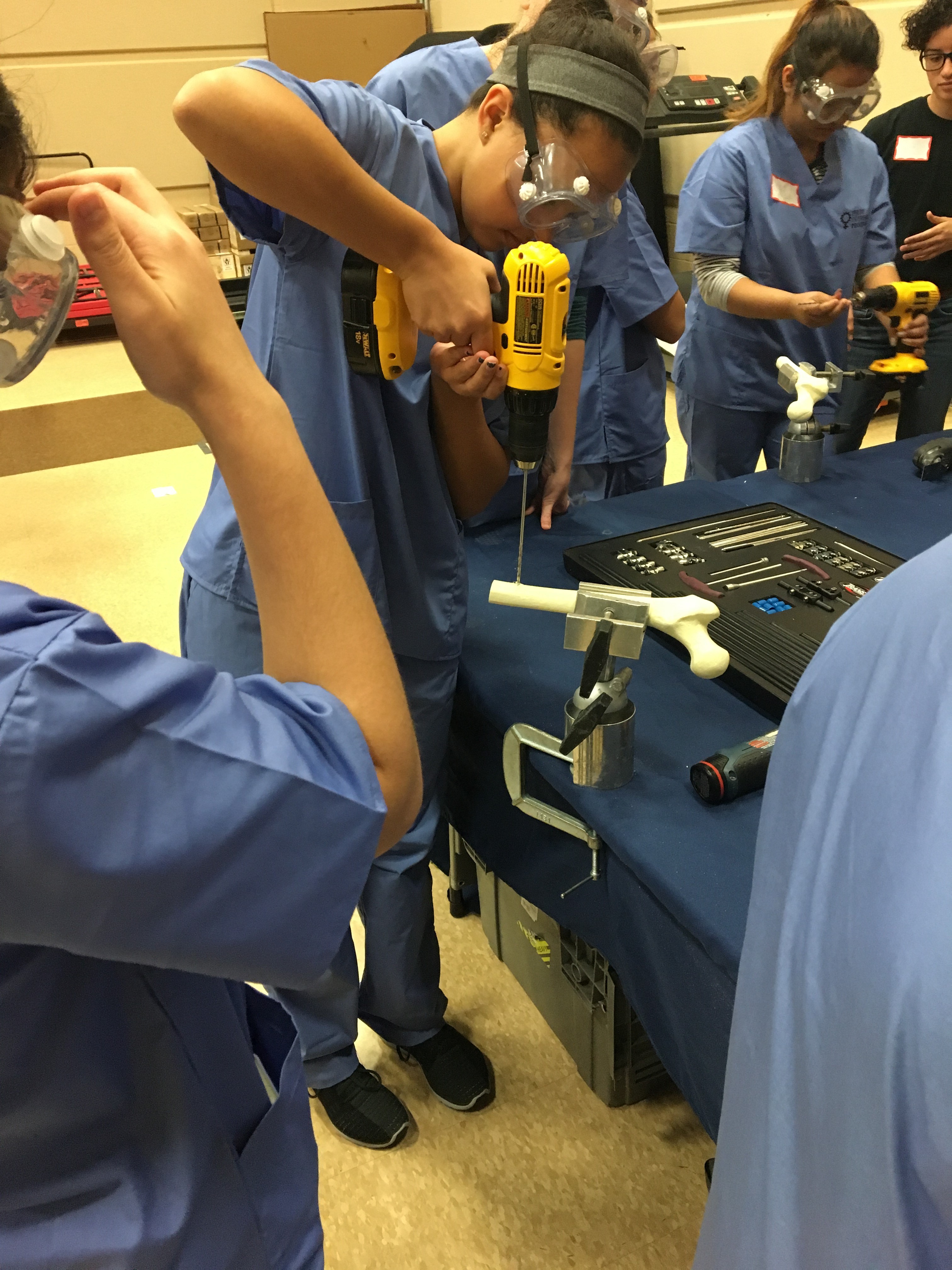 High School girls learn how to simulate surgery with hands on experience during the Perry Initiative.
Upcoming Events:
Save the date for the Sixth Annual (Virtual) Conference in Human Movement Variability, May 20-21, 2021!
Nonlinear Analysis Core Webinar on Surrogation, February 18, 2021, 1-3PM CST
The Sixth Annual Conference in Human Movement Variability will take place May 20-21, 2021. Abstract submission opens from November 1, 2020 through January 31, 2021

NONAN Fractal Webinar, sign up here (held in conjunction with the conference)

The 2021 Annual Nonlinear Analysis Workshop will be held July 19-30, 2021.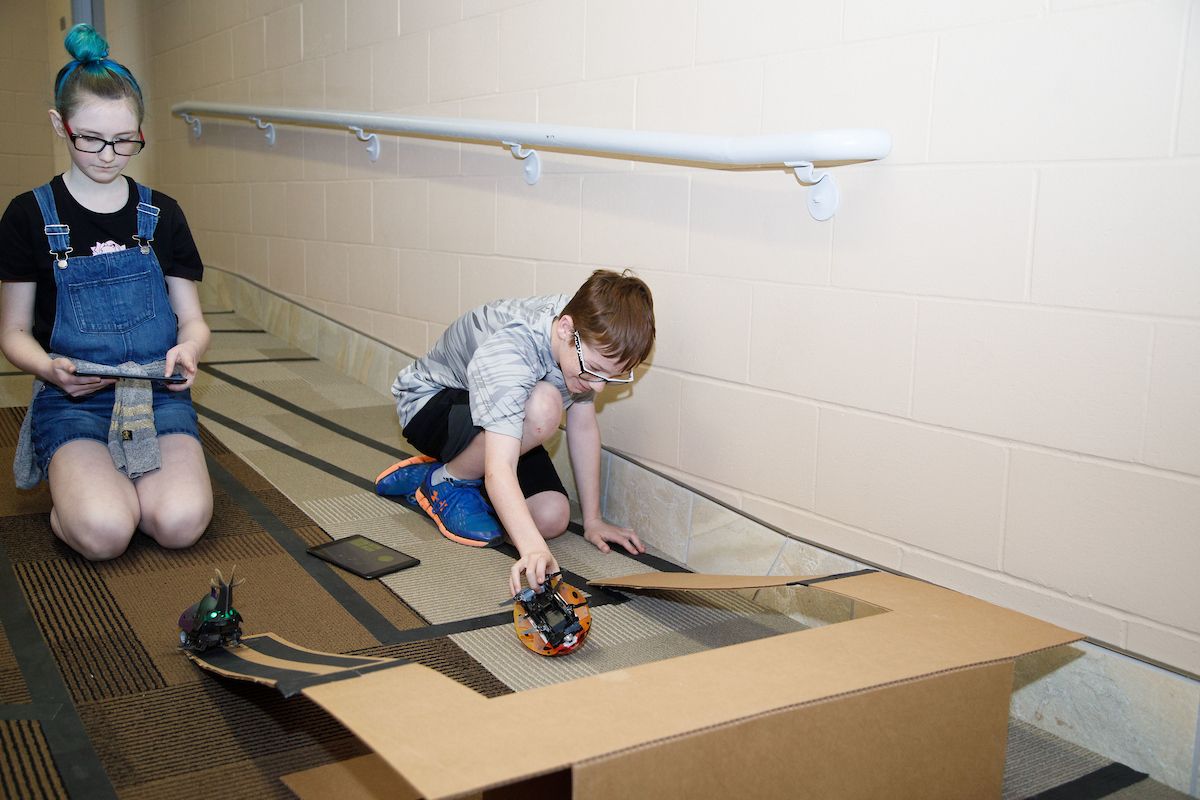 Request a Tour or Field Trip
Interested individuals should contact Dr. Amelia Lanier to schedule a tour or field trip for your class by email or phone 402.554.3228.
Participants will learn how to use nonlinear methods to analyze real biological data by first learning about the underlying mathematics of each nonlinear method in a simple and friendly fashion. Instructors will use class discussions and hands-on practice to facilitate understanding of the material covered in the lectures.
Visit the web page to learn more about objectives, instructors, content and registration.
Previous Outreach Events
National Biomechanics Day. We are proud to embark in the fourth annual National Biomechanics Day. Students interact, learn, and get hands on experience learning about how biomechanics integrates our every day lives.
The Perry Initiative. "The Perry Outreach Program is The Perry Initiative's trademark event, designed to introduce high school girls to real tools and surgical procedures they will encounter in orthopaedic surgery and engineering jobs."
Fourth Annual Conference in Human Movement Variability. The conference brings together researchers from across the globe to share their research in movement variability, and exchange ideas while exploring potential collaborations.
Home Instead's 'Caregiver Appreciation Open House'
'Lights on Afterschool'
The Omaha Baby Fair
Autism Night at the Children's Museum
A fundraiser for Autism Action Partnership, "A vintage affaire VII wines of the world" 
Autism Society Puzzle Walk, featuring a sensory room for the children and their families
Nebraska ASD Network State Conference for educators and families
Children's RESPITE Care Center, to educate and provide evaluation services for families that have children with autism
Columbus Lost Creek Elementary School to assess their Special Education Program for children with autism
Daughters of Penelope
Little Priest Tribal College Field Trip
Each year members from the MOVCENTR take part in the growing National Biomechanics Day. Over 300 American Society of Biomechanics laboratories across the globe bring awareness and education to communities about the importance of Biomechanics. "National Biomechanics Day is a world-wide celebration of Biomechanics in its many forms for high school students and teachers."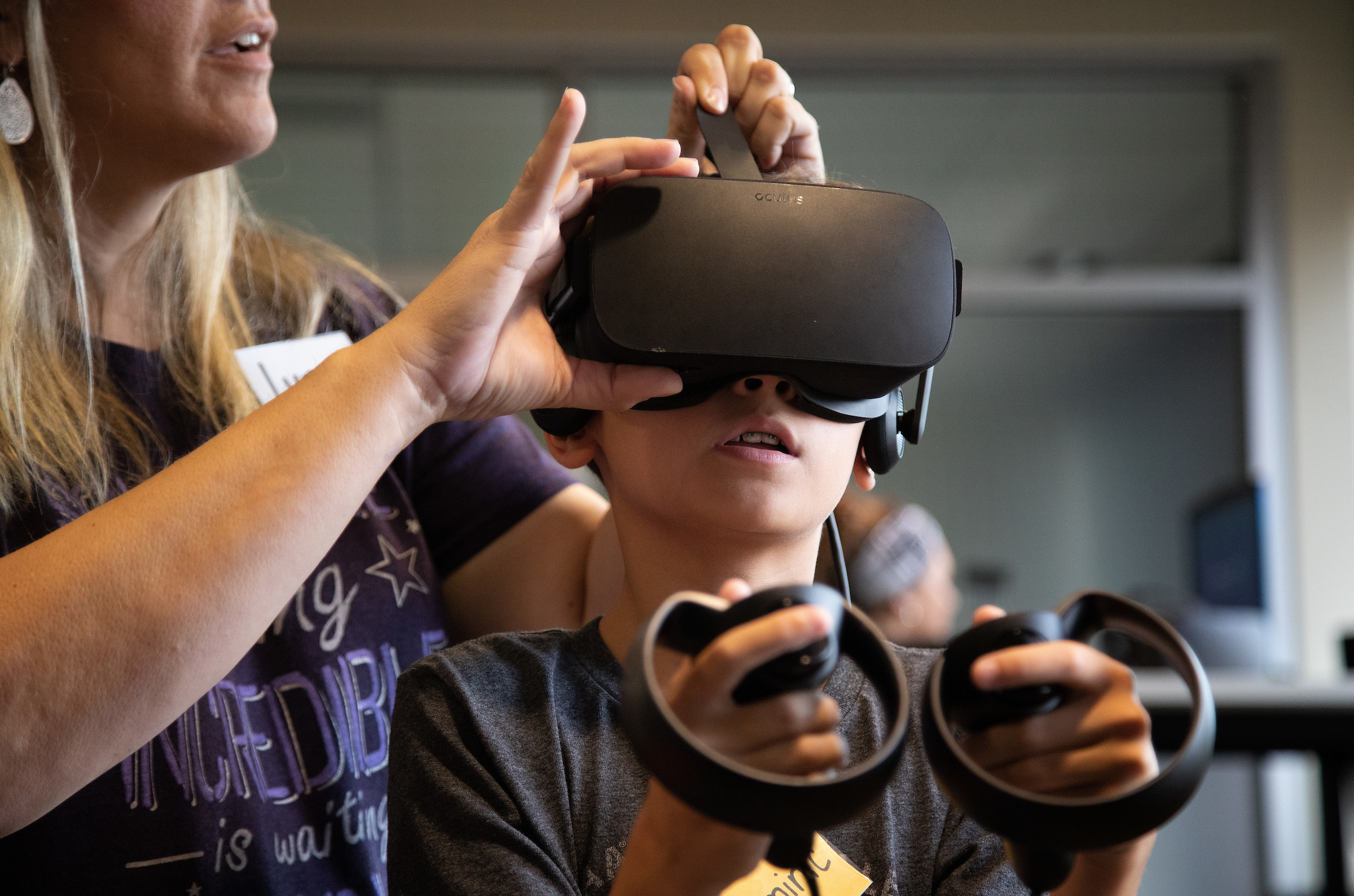 We would like to give a special thank you to the teachers and parents that brought their students to the BRB and encouraged learning of Biomechanics and Human Movement Variability!