The Biomechanics Research Building is a 23,000 square foot building on UNO's main Dodge Street campus that houses research labs, faculty offices, the Department of Biomechanics, and the Center for Research in Human Movement Variability. The building was made possible through a generous donation from Ruth and Bill Scott.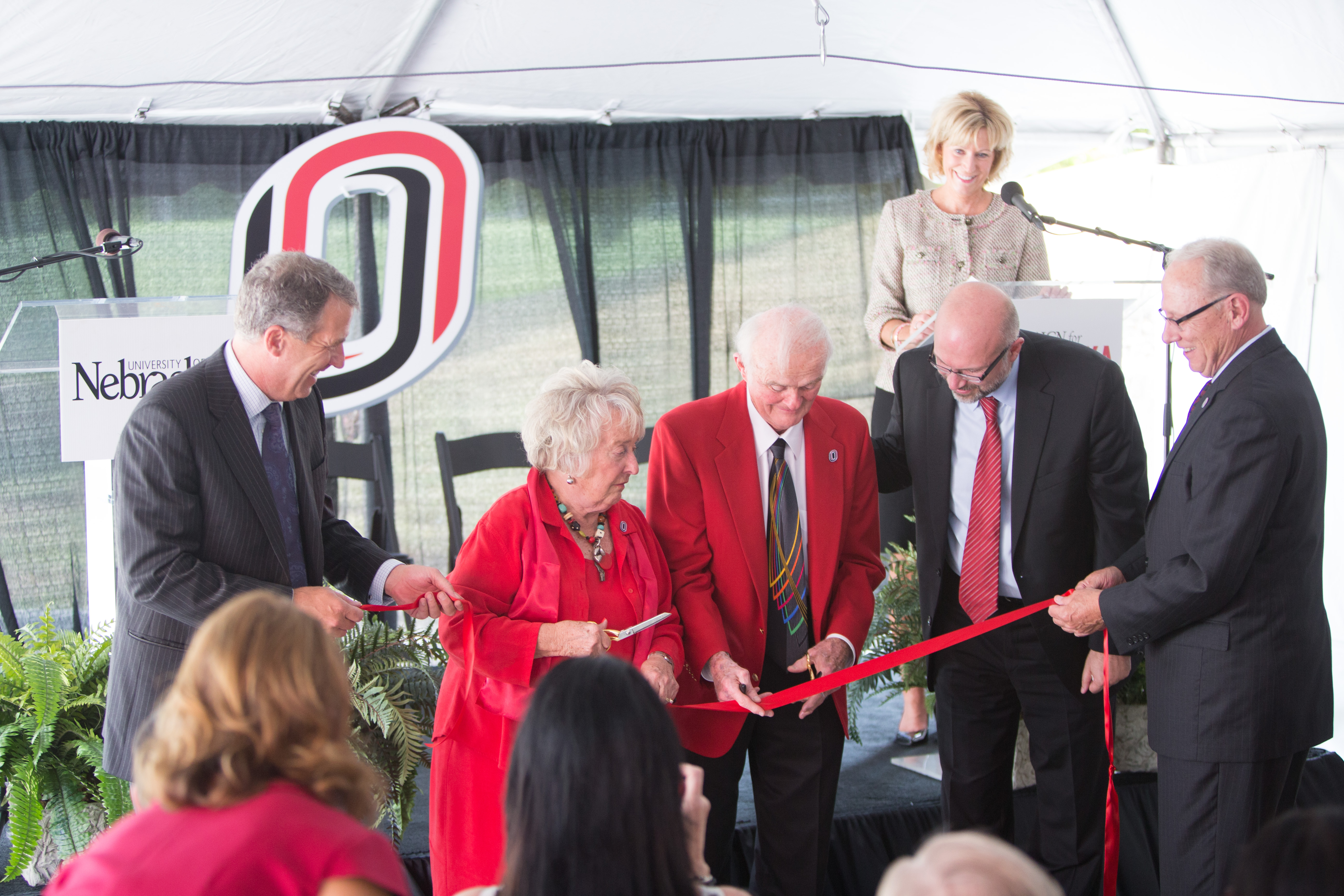 Biomechanics Research Building At a Glance

23,000 square feet

Located south of the Caniglia Athletic Field on UNO's Dodge Street campus

Two levels with third providing access to the Health and Kinesiology (H&K) building

Modern building design that encourages collaboration and scientific discovery
Key Features
Level One
A. Main Motion Capture Laboratory
B. Acoustics Laboratory
C. Balance and Strength Laboratory
D. Virtual Reality Laboratory
E. Robotics Laboratory
F. Motor Development Laboratory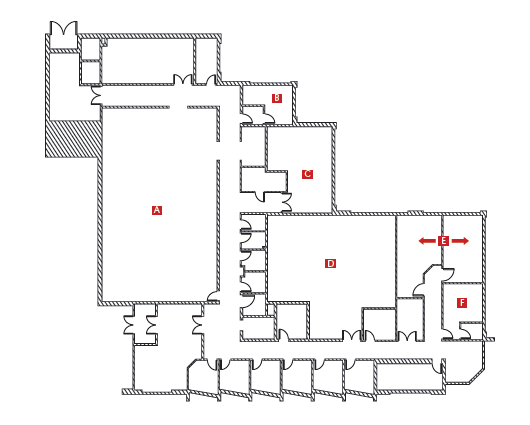 Level Two
A. Large Conference Room
B. Collaboration Room
C. Graduate Student Work Area
D. Undergraduate Work Stations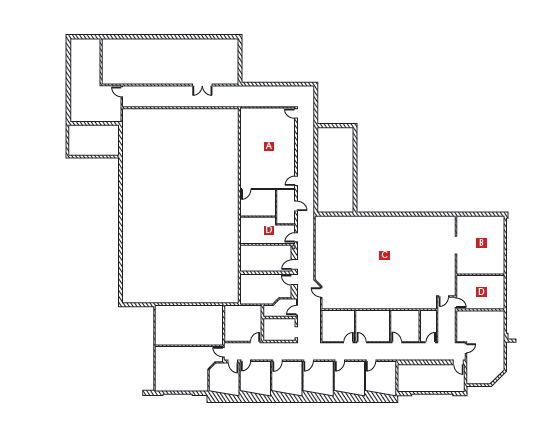 Building Expansion
Construction began on an expansion to the Biomechanics Research Building in Spring 2018. The building is expected to be completed in September 2019 and will include 30,000 square feet of additional lab and office space. The expansion will include a lecture hall, a much larger machine shop, a new 3D printing laboratory, Bioinspired Robotics laboratory, Outreach/Instruction space, and a new Virtual Reality laboratory to house the CAREN (Computer Assisted Rehabilitation Environment) system.