Building Tours
We offer tours of the research labs in the Biomechanics Research Building. These tours can be tailored to the needs of the group. Examples of tours given include potential Biomechanics students, Elementary, Middle, and High School student groups, businesses, potential collaborators, or anyone interested in learning more about Biomechanics research!
Please fill out the Tour Request Form if you are interested in a tour.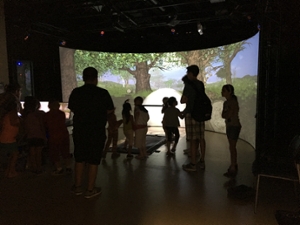 National Biomechanics Day
National Biomechanics Day was founded in 2016 and is a world-wide celebration of Biomechanics, focusing on informing students from the community about the field of Biomechanics.
Each year we host student groups from the Greater Omaha area. Interested student groups can contact Dr. Amelia Lanier.