Variability and specificity in reactive stabilization movements to diverse slip perturbations
Falls are the greatest source of injury, and for older adults, the greatest source of injury-related death. Approximately a quarter of falls happen following slips. Recent research on slips has shown that use of perturbation training to improve specific motor skills to resist slips can vastly reduce falls.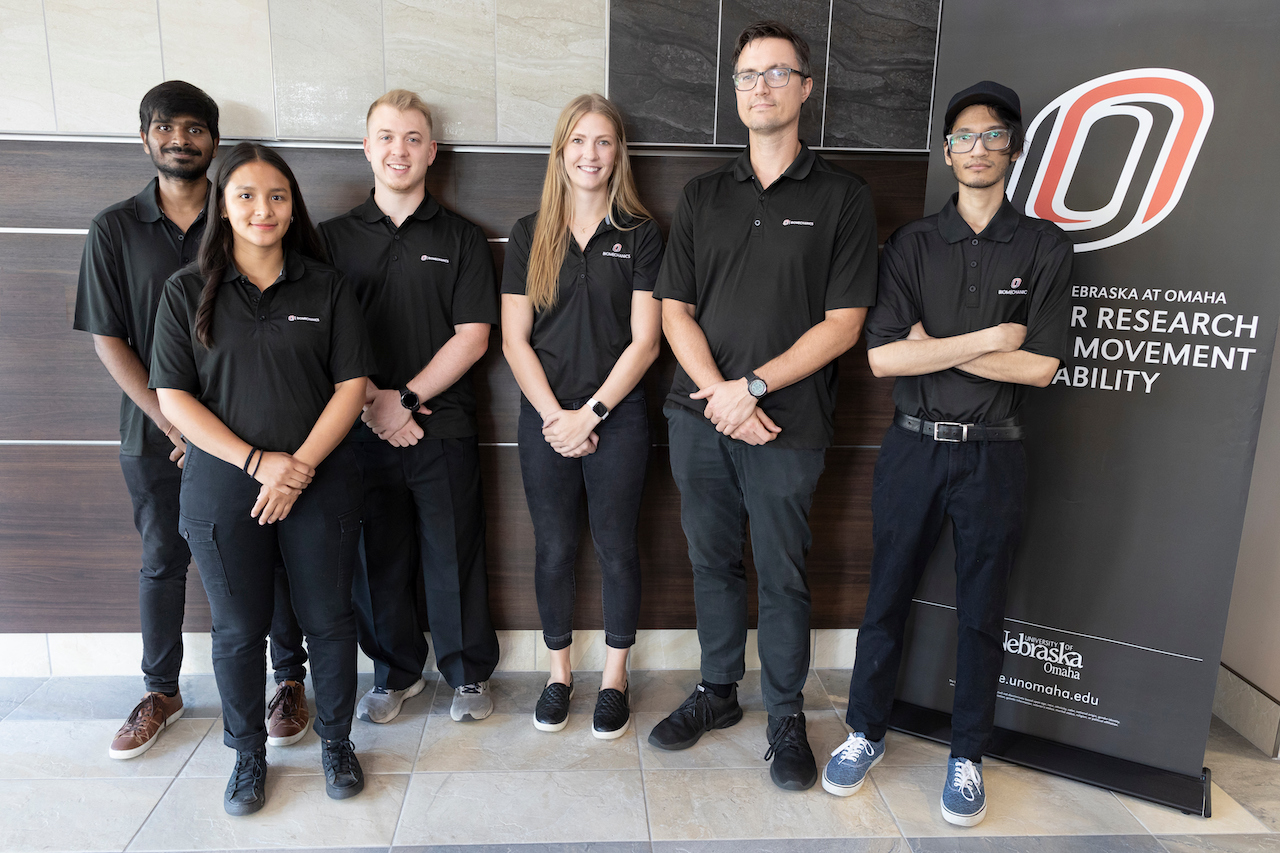 Dr. Hunt's Team
From left to right: Kushal Reddy Nallavolu, Ana Pineda Gutierrez, Evan Sueper, Kierestin Niemeyer, Dr. Nate Hunt, Zidan Mohammed
This foundational research demonstrates an incredible potential to design interventions that capitalize on plasticity in the rapid neuromuscular responses to slipping disturbances. But, up to this point, studies have focused on training to resist slips that occur only at heel strike, while recent results indicate great diversity in the slip conditions that lead to falls.
We expect that understanding responses to diverse slipping conditions will be crucial to informing future interventions that aim to improve a comprehensive repertoire of reactive stabilization movements that support a broad resistance to disturbances.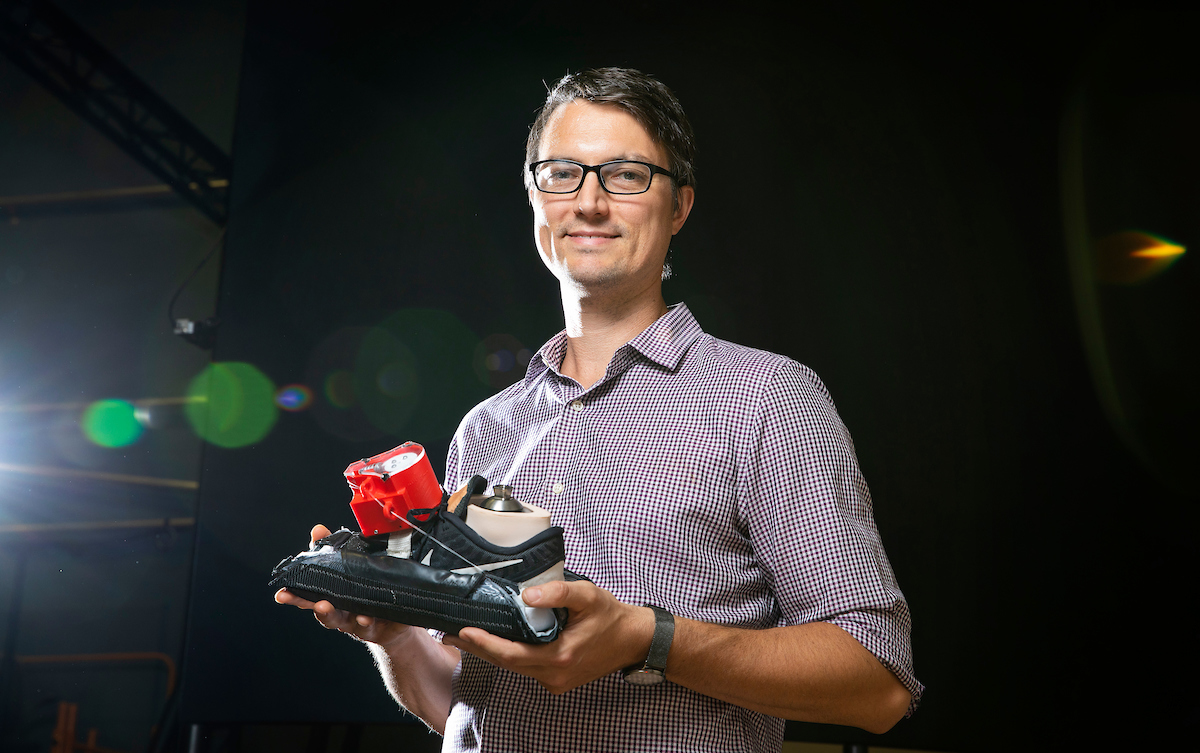 Dr. Hunt Displays his shoe.