Click here to register for the 2021 UNO Jazz Camp sponsored by the Mid-America Arts Alliance!
Registered campers click here to access the ensemble placement audition music for the 2021 camp.
Click here to view the daily camp schedule.
Registered campers and parents please click here for the camp information packet.
Click here to view the band assignments for the week.
Each camp student may invite up to three guests to their final jazz camp concert on Friday. Physical tickets are not required, BUT patrons' names MUST appear on the guest list in order to attend. Sign up on the guest list BEFORE FRIDAY AT NOON at this google form. Masks are required of all audience members at the final concert.

UNO Jazz Camp Featuring Live Instruction from UNO Faculty and Zoom Clinics from Members of the Jim Widner Big Band and Other Special Guests The 2021 UNO Jazz Camp will feature in-person instruction with UNO Faculty from 8 A.M.-12 P.M. with an instrument masterclass zoom clinic from 1:30 P.M. - 2:30P.M. that students will attend from home (Monday-Thursday only). This big band camp is designed for enthusiastic instrumental music students who want to learn more about jazz theory, improvisation, history, and performance.
Dates
June 7-11
Fee
The camp fee is $225. Participants registering before May 21 will automatically receive a $25 discount which will be applied at checkout.
Ages
Priority registration will be given to students currently in grades 9-12. If spots are still available on May 3, students currently in grades 7 and 8 will be allowed to register.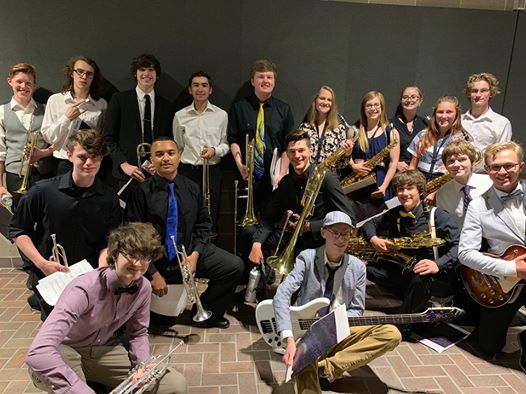 COVID Safety Protocol
All camp students will be required to follow UNO Jazz Camp COVID safety protocols.
Click here
to view the 2021 UNO Jazz Camp COVID Protocol information.
Final Concert
The 2021 camp will be limited to two big bands. Each band will perform a final concert for parents on Friday, June 11 at 6:00pm and 7:30pm. Audience seating will be limited to three guests per student from the same family unit. There is no ticket charge.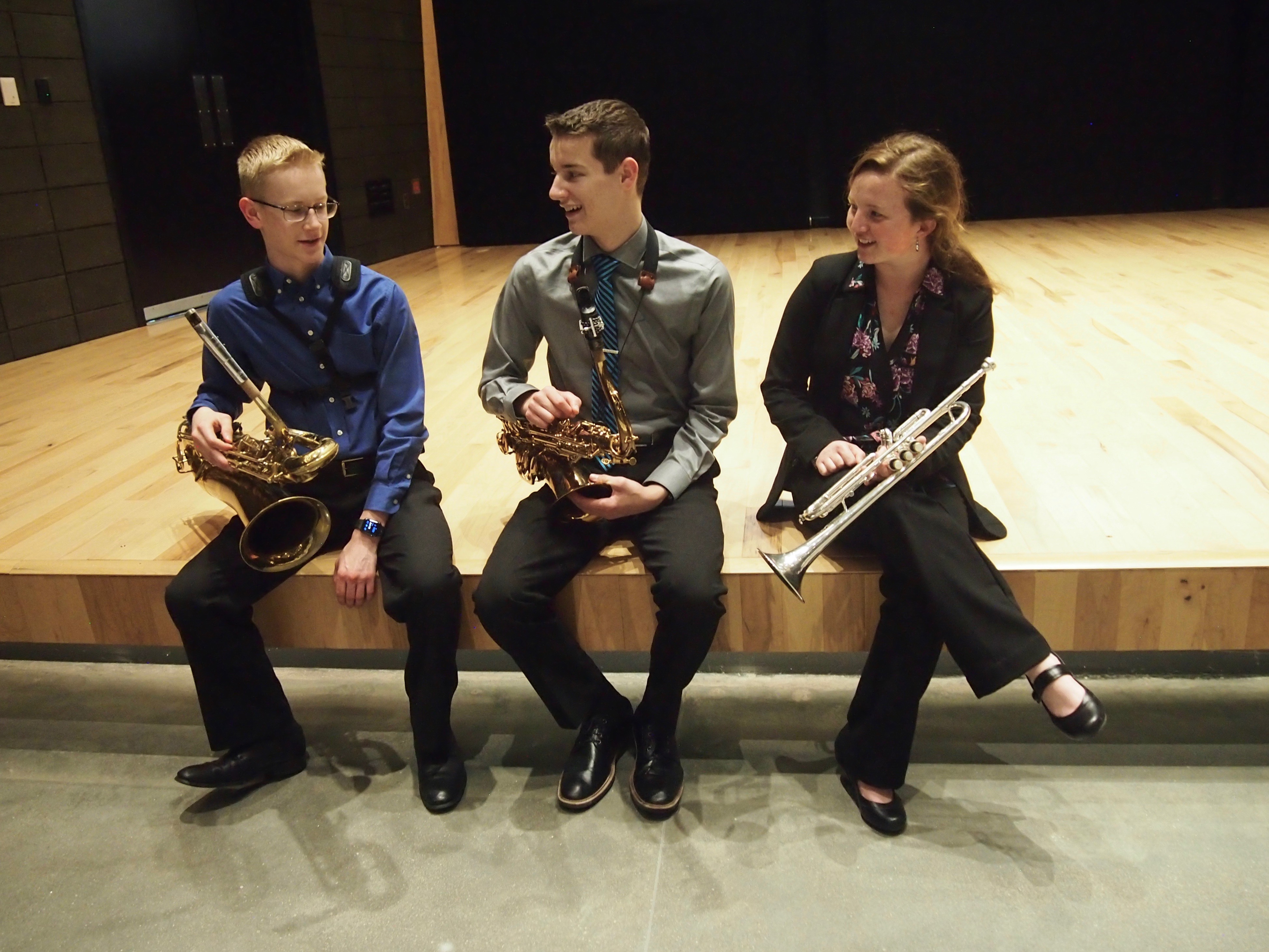 Enrollment Limits
The 2021 camp will be limited to 40 students total with the following instrumentation caps:
Saxophone - Alto (4)
Saxophone - Tenor (4)
Saxophone - Baritone (2)
Trombone - (10)
Trumpet - (10)
Piano - (2)
Bass - (2)
Guitar - (2)
Drums - (2)
Vibraphone - (2) Auditions for Band Placement
Students will send in videos for their band placement audition. Audition videos will be due June 2. Check this website frequently for updates on the process and audition music.
Scholarships*A limited number of partial need-based scholarships are available. *Omaha Public School students should fill out
this form
to be eligible for a special UNOPS Scholarship.
*Non-Omaha Public School students should fill out
this form
by May 1 to be considered for scholarship assistance.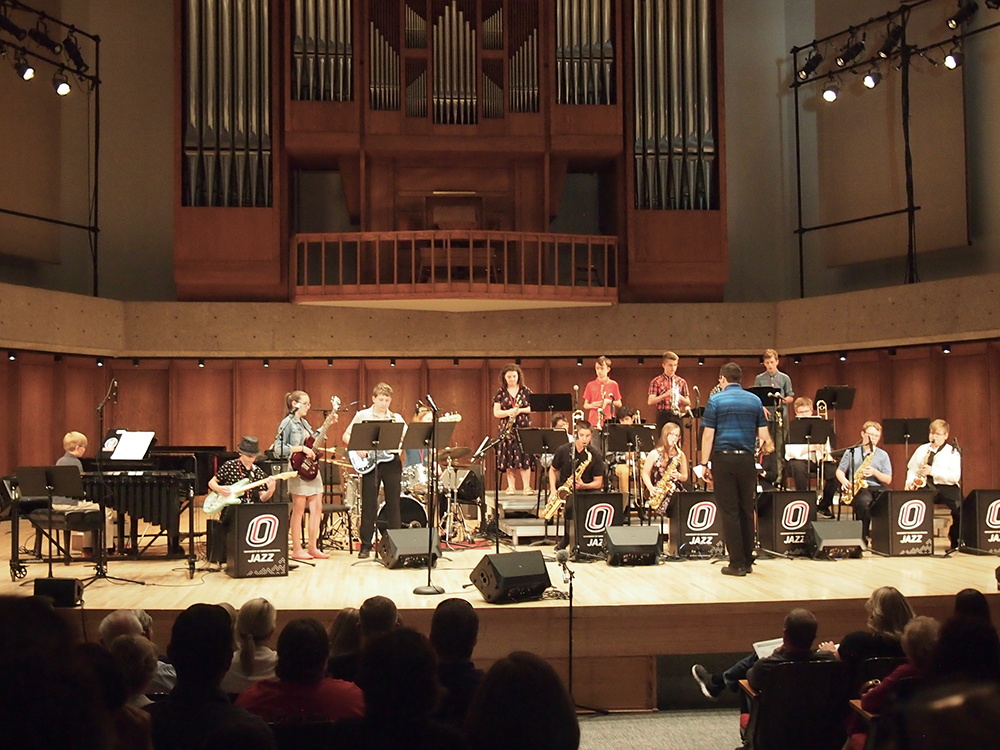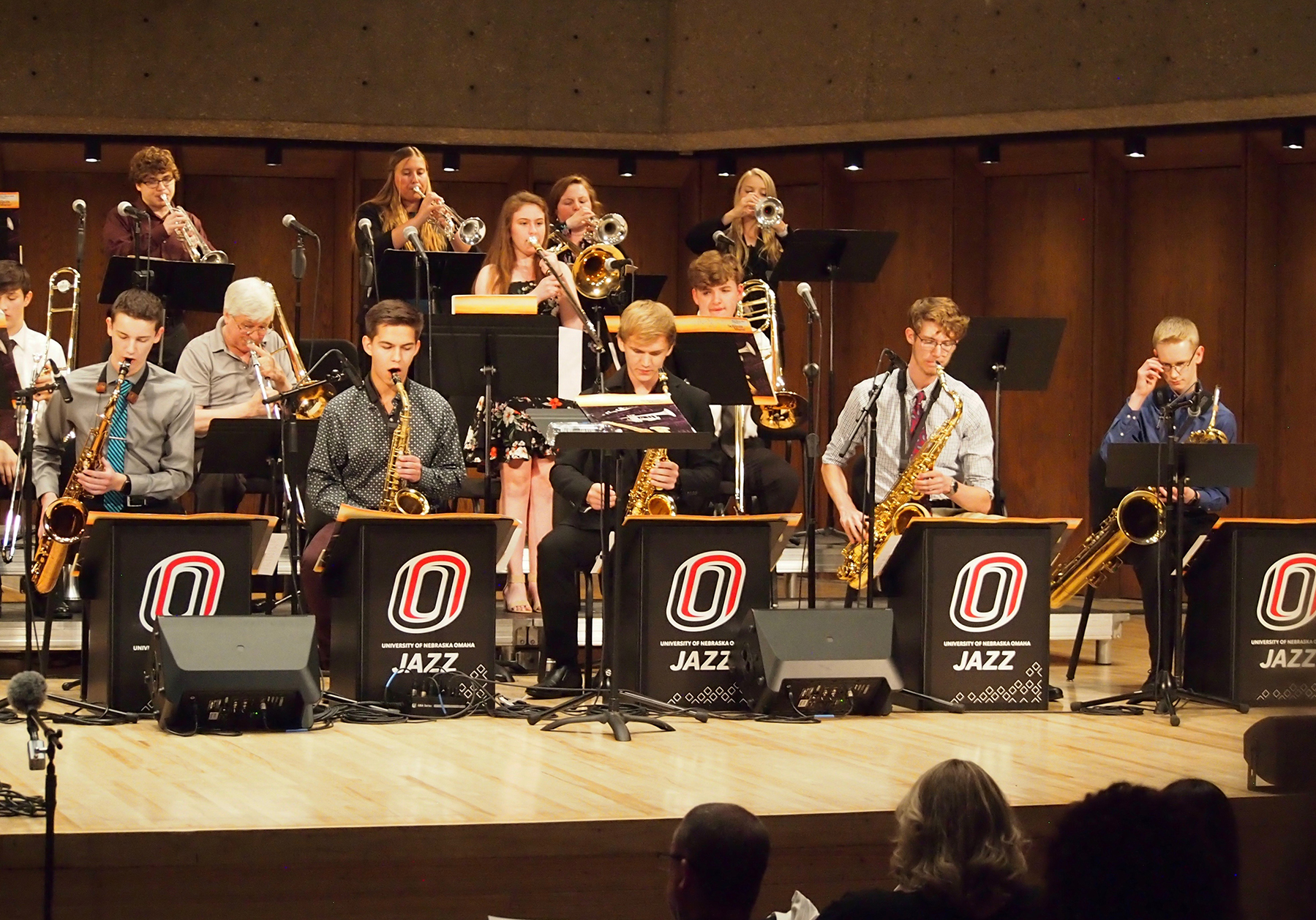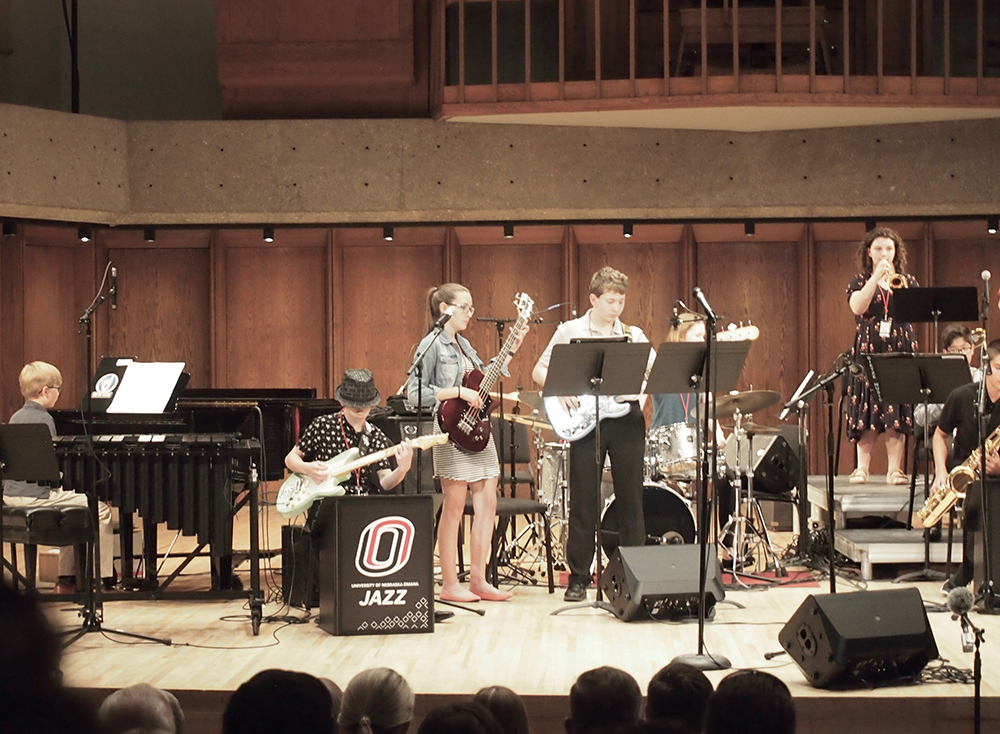 In-Person Camp Faculty
Dr. Pete Madsen, trombone
Dr. Ben Nichols, saxophone
Professor Jason Johnson, trumpet
Professor Chris Leach, piano
Professor Doug Montera, drums
Virtual Camp Faculty
Members of the Jim Widner Big Band and other special guests, including:
Jim Widner (bass) https://www.yamaha.com/artists/jimwidner.html
Bijon Watson (trumpet) https://www.bijonwatson.com/
Dustin Shrum (trumpet) http://www.dustinshrum.com/biography.html
Mary Fettig (saxophone) http://maryfettig.com/
Chip McNeill (saxophone) https://music.illinois.edu/faculty/charles-chip-mcneill
Scott Whitfield (trombone) https://scottwhitfield.com/
Brett Stamps (trombone) https://www.siue.edu/artsandsciences/music/about-contact-us/stamps-brett.shtml
Kris Berg (bass) http://www.krisbergjazz.com/home.html
Danny Embrey (guitar) https://dannyembrey.com/
Rick Haydon (guitar) http://www.rickhaydon.com/
Ken Kehner (piano/vibes) https://music.umsl.edu/Faculty/KenKehner.html
Ben Tweedt (piano/vibes) https://www.bentweedtmusic.com/
Gary Hobbs (drums) http://www.garyhobbs.net/
Zach Morrow (drums)
For More Information
Call Dr. Pete Madsen at 402-554-2297 or e-mail petermadsen@unomaha.edu.
Additional Resources
Click here
to watch us on YouTube
Find us on
Facebook