Strauss Performing Arts Center
Strauss Performing Arts Center
About the Strauss Performing Arts Center
The building's main performance space is a Concert Hall that seats 422 with impressive acoustic isolation. The highlight of the Concert Hall is the Casavant Organ. This space is used for classes, rehearsals, and over 200 performances each year. In addition, there are two large rehearsal spaces with tiered seating, as well as various classrooms which are well-equipped for any class needs.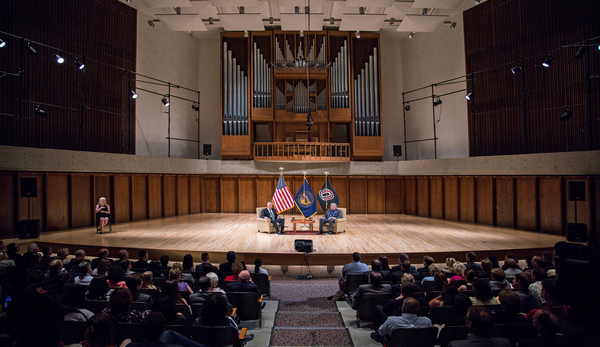 Location
The Strauss Performing Arts Center is located on University Drive North between the Criss Library and the Milo Bail Student Center, parallel to Dodge Street.
Please refer to the campus map.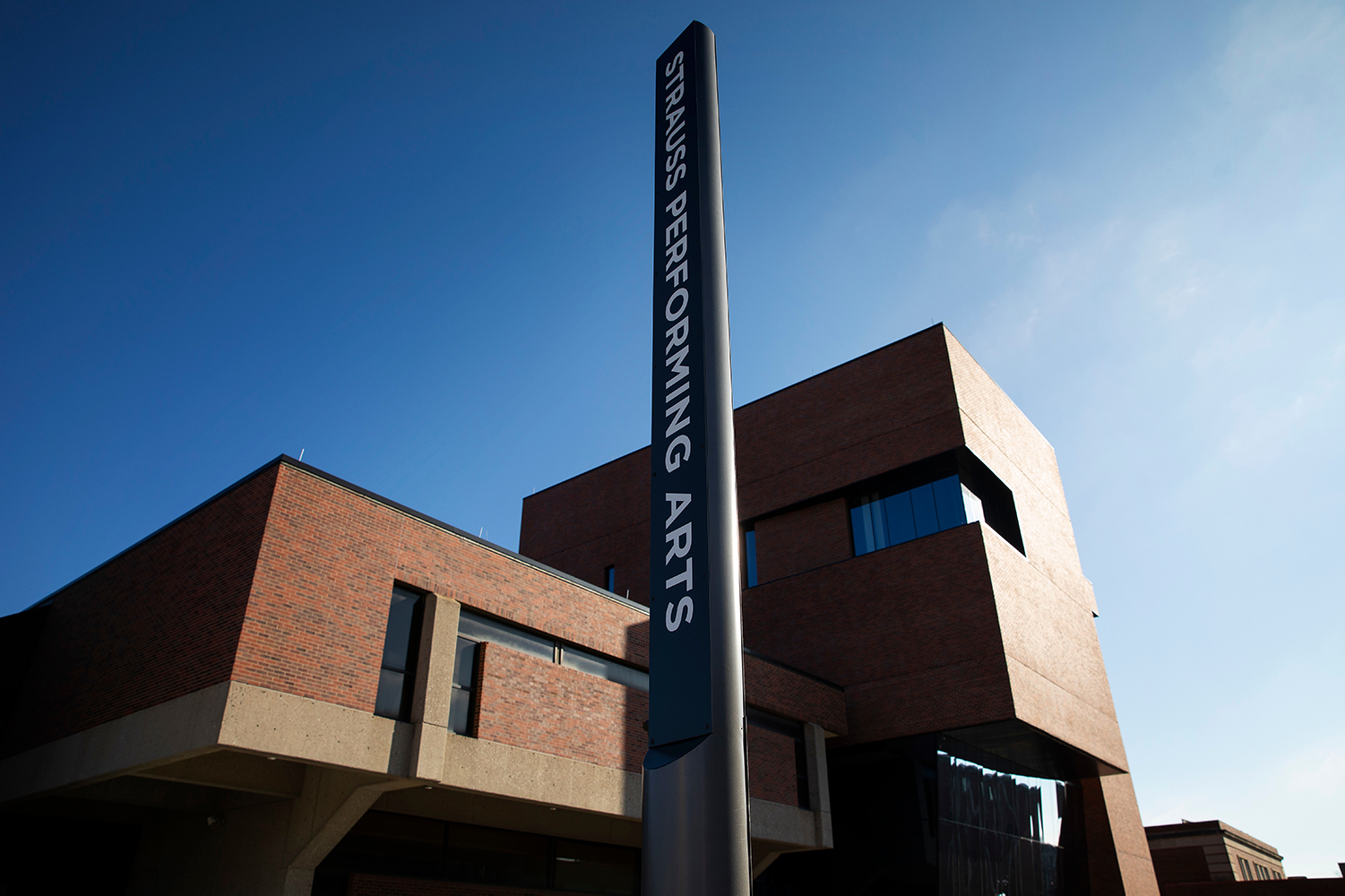 Events & Concerts
The University of Nebraska Omaha (UNO) School of Music has an active performance and event schedule.

For a list of UNO School of Music events and concerts, visit our events page.
Rental Information
The Concert Hall, Recital Hall, and classrooms in the Strauss Performing Arts Center are available for rent to faculty, staff, students, and community members (nonprofit only).
Reservations for outside events are available on a first-come/first-served basis, and UNO School of Music events have priority over outside events. Please note the required process below:
Applicant must complete an Application at least 30 days before the event
If Application is approved, applicant must sign a Facilities Agreement (contract)
Applicant must supply proof of liability insurance* no later than 2 weeks before the event
Rental fees are due prior to the event
Please contact our Operations Manager at jfurey@unomaha.edu or unomusic@unomaha.edu for more information, including current rental rates.
*UNO requires renters to provide a certificate of insurance with limits of $1,000,000 per occurrence and $3,000,000 general aggregate, naming the Board of Regents of the University of Nebraska as an "additional insured" – this requirement does not apply to other UNO departments renting space at Strauss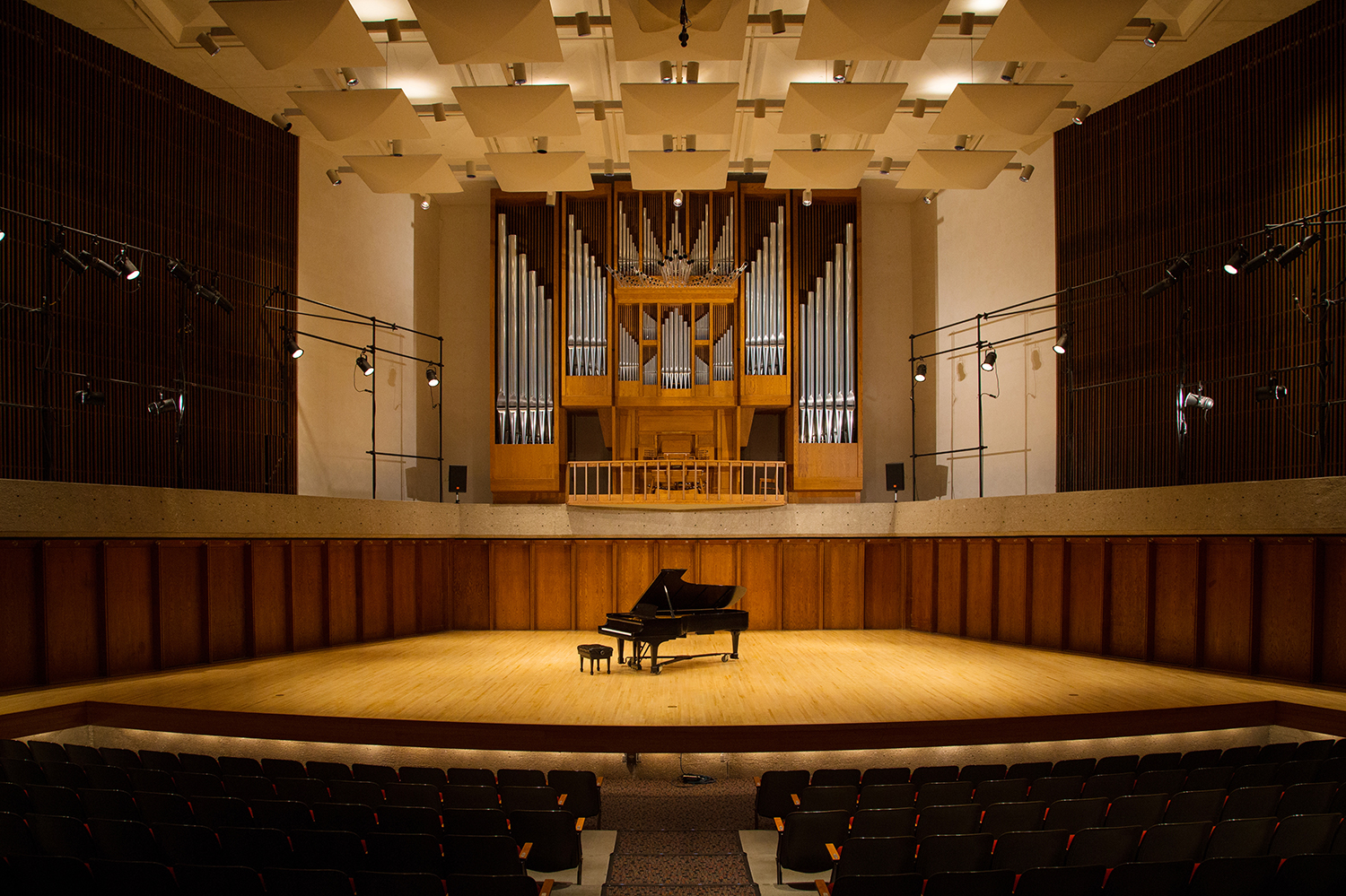 Catering
Any food served in the Strauss Performing Arts Center must be ordered through UNO Catering and served and eaten in the lobby only. All events held in the Strauss Performing Arts Center must adhere to the UNO Food Policy listed below.
For more information or to schedule catering for your event contact UNO Food Services at 402.554.2400 or via email unocatering@unomaha.edu.
University of Nebraska at Omaha Food Policy
All food served on campus must be furnished by the University Food Services due to health safety concerns. Exception (s) to this policy must have the approval of the Manager of Food Services or the Director of the Student Center, or their designees. This policy relates to the entire campus with the exceptions of the Alumni Center and Student Housing.
Bringing in food and beverages, from any outside source, for meetings (including potlucks) is prohibited. It is not the intent of such a policy to prohibit anyone from "brown bagging" for personal consumption. This policy prohibits the sale or give away of food items on campus.