Band, Orchestra, and Choir Honor (BOCH) Festival
UNO's School of Music created the BOCH Festival in 2007. While most institutions hold separate honors events for each ensemble, the BOCH Festival combines these groups to host an event that brings more than 350 high school students from across Nebraska and the Midwest to work with nationally renowned clinicians. This unique experience culminates with a performance at UNO's Community Arena.
Though a rigorous audition process,  high school musicians from across Nebraska and surrounding states are selected to come together and perform with other musicians at one of Omaha's premiere performance venues. Students have the opportunity to work with UNO Music faculty and students as well as guest clinicians in both masterclass and rehearsal settings. It is a fun-filled weekend of music making and learning with other talented musicians.
January 29-31, 2016

Honor Bands
Students who audition for the BOCH Festival Bands will be placed in one of our two ensembles, the Honor Wind Ensemble or Honor Band. Students will get to work with UNO faculty, attend rehearsals, masterclasses and concerts during the festival.
The Honor Band conductor for 2015 was Mr. Matthew Arau of the  Lawrence University Conservatory of Music.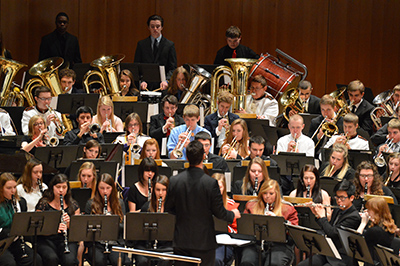 The Wind Ensemble conductor for 2015 was Dr. Karen Fannin, UNO Director of Bands.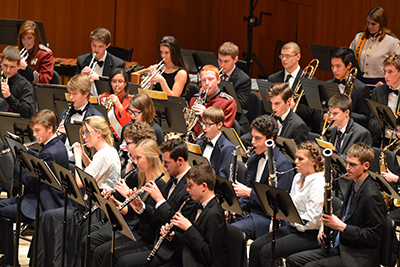 Honor Choir
Michael Hanawalt, Assistant Professor of Choral Music at Wichita State University conducted the Honor Choir at BOCH Festival 2015. This three-day event will include rehearsals of the Honor Choir, masterclasses, a UNO Faculty Showcase recital, concerts featuring the UNO Ensembles and other fun activities.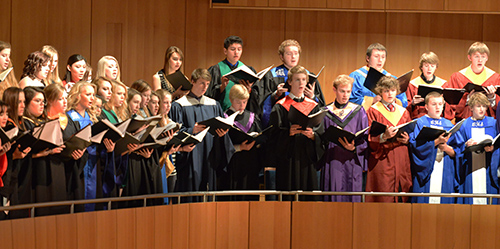 Ticket Information
Coming soon!
Hotel Information
The BOCH Festival and The UNO School of Music have arranged with a number of local hotels to provide excellent rates for you and your students during your stay in Omaha for the 2016 BOCH Festival.