TRIO Project Achieve has been recognized by the university with the award "Most Continuous Years of Service" for our students participation in UNO's 3 Days of Service and 7 Days of Service events held during fall and spring break every year.
Read examples of ongoing and long-term service projects below.
Habitat for Humanity
Project Achieve students revived the UNO Student Chapter of Habitat for Humanity, and have participated in many builds, including working on the home of a fellow TRIO Project Achieve student's family. TRIO Project Achieve students also have raised funds for Habitat Omaha.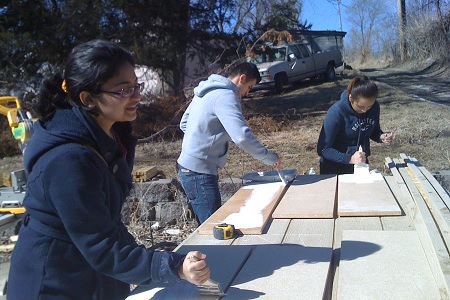 Benson Plant Rescue
The garden east of the south door to Kayser Hall is an example of a project with Benson Plant Rescue. There have been many others, including the murals that grace their building grounds.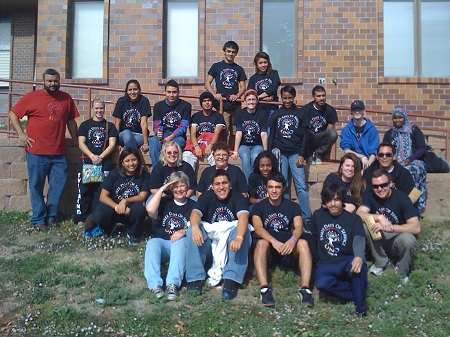 Upland Park in South Omaha
For two years, Project Achieve students cleaned and beautified this park that primarily serves immigrant families. Students were recognized for these efforts by Alfred and Penny Jacobo, owners of Jacobo's Grocery, who are part of the Upland Park neighborhood association.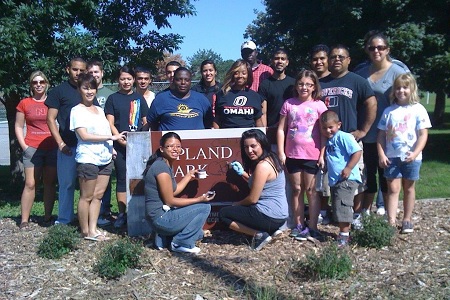 Project Achieve students have also served in many short-term community projects, including for:
Lauritzen Gardens
Stephen Center
People's City Mission in Lincoln
Salvation Army
Viking Ship Community Center
Heartland Workers Center