Dombeck, A Double Major In Black Studies & Sociology Reminisces On Her Nene Field Ambassador Scholarship
As a double major in Black Studies and Sociology, Clarice Dombeck felt like everything aligned perfectly when she was awarded the 2019 Nene Field Ambassador Scholarship to travel to Dakar, Senegal.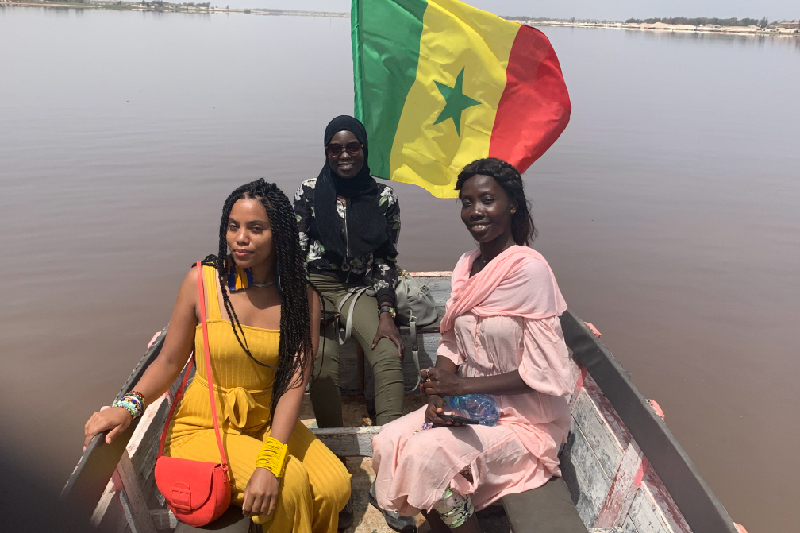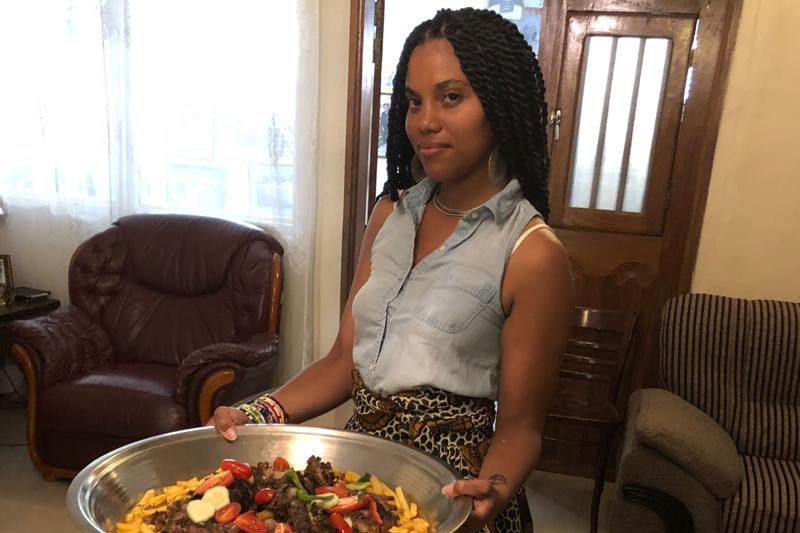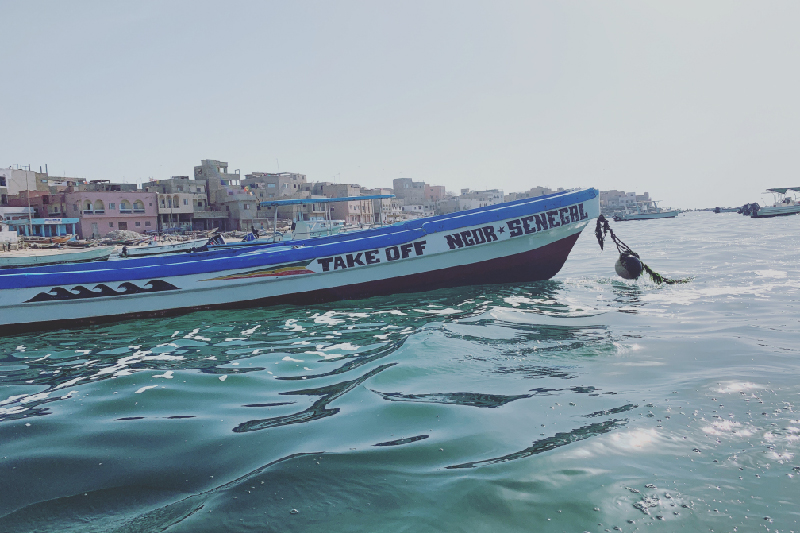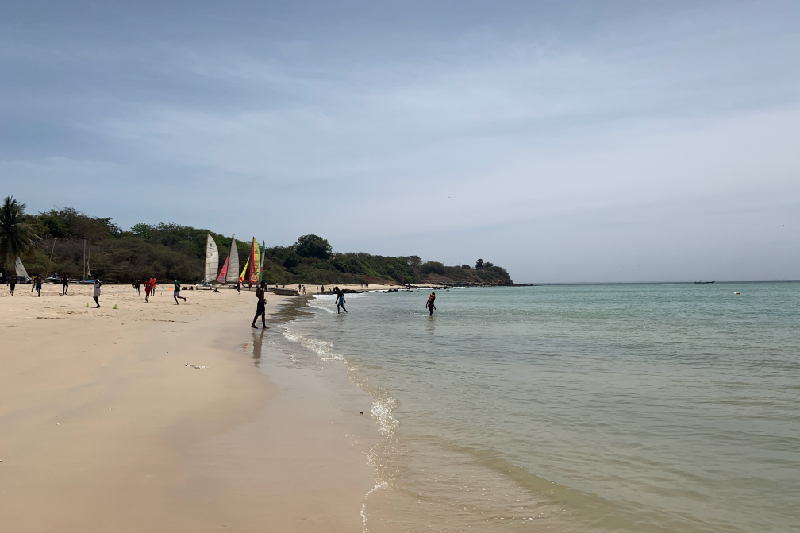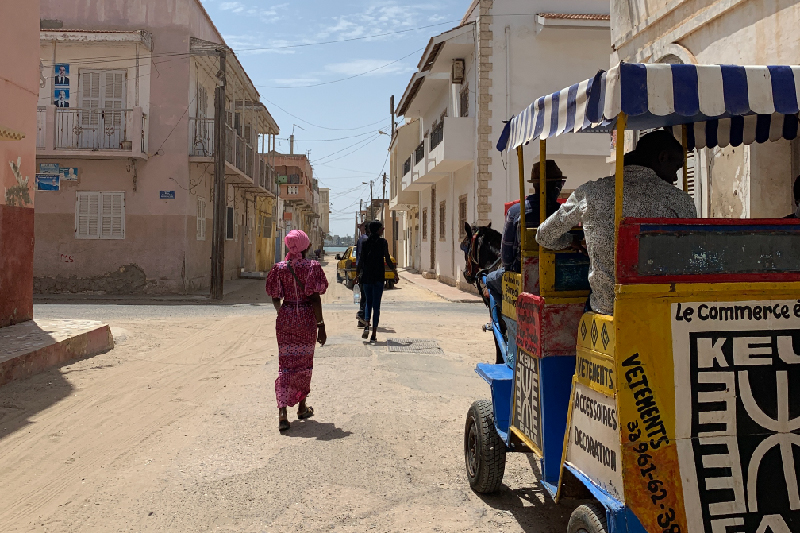 "I was overjoyed," said Dombeck upon hearing the news.
Dombeck spent six weeks this summer studying Wolof language and participating in an internship arranged by the Dakar Institute of African Studies. This was not her first time studying on the continent; during her sophomore year at UNO, Dombeck studied abroad in South Africa for a semester. While there were similarities between her two study abroad experiences, "It was completely different. I really liked that, because it takes away from the idea that all of Africa is the same," she said.
While in Senegal, Dombeck lived with a large host family. The dynamic of a Muslim family was something Dombeck was not used to but welcomed. That knowledge of Muslim life was deepened by her internship program at an Islamic school, where she worked with younger students to improve their English language skills and learn more about the religion. The internship experience helped her get more involved with the Senegalese community. Dombeck also enrolled in Wolof language classes to better integrate herself into the Senegalese culture.
Through the program, she was able to join in on weekly activities and excursions including visits to natural and cultural heritage sites like St. Louis, Gorée Island, and Pink Lake.
"I was able to visit the museum I wanted to – the Museum of African Civilizations. It encompassed a lot, everything from the beginning of mankind up to 2018," said Dombeck.
During her six weeks in Senegal, she also participated in traditional drumming sessions, listened to a discussion about Senegalese NGOs, and attended a hip hop festival that included different panels and performers.
"Rather than just reading and learning about African cultures, I was able to have a tangible experience and learn a lot by living within the culture and learning from my peers and teachers," said Dombeck. She also noted how important oral history is to African and black cultures and communities, saying, "I got the opportunity to talk with a lot of people and bring back information and learn from them."
When asked what was the most impactful part of her time in Senegal, Dombeck said, "My Senegalese peers taught me a lot about the Senegalese culture. They opened themselves up to being my friend, and made sure I was always enjoying my time, felt welcomed and that I was learning,"
After two study abroad experiences, Dombeck's goals moving forward are all globally minded. "I'm definitely considering moving abroad, I've been looking at different internships at the U.N. – more than likely something in Africa," Dombeck said. If you're on the fence about studying abroad, Dombeck said you won't ever regret it.
---
Since 1963, the Nene Field Ambassador scholarship program has sent UNO students abroad to more than forty countries, from Egypt and Chile to Germany and Kenya. The scholarship funds a minimum of one student's program per year at one of UNO's numerous international partners. The sponsored program is chosen in a key geographic region or where new UNO exchange relationships are being fostered. Originally named "The Experiment in International Living," the scholarship was renamed in 1994 to reflect the generous support provided by Nene Field, whose gifts make the program possible. Nene Field introduced the scholarship to UNO in the 1960's, when she began volunteering her time and funds. This past summer, Clarice Dombeck represented UNO as the 62nd ambassador for the program. The Nene Field scholarship is unique in that the recipient's responsibilities do not end with the completion of study at a foreign university. Returning students have an obligation to promote and advertise the program at UNO. This "added responsibility" engenders a special opportunity for each recipient to contribute to the UNO community and future internationalization efforts.
---
Study abroad is for everyone and there are so many opportunities to find something that works just for you. Get in touch today to speak with our peer advisors and learn more about education abroad options and funding opportunities!
Drop in to ASH 220 between 8 AM and 5 PM, Monday through Friday;
Give us a call at 402.554.3168; or send us an email at unostudyabroad@unomaha.edu.
Check out our social media to learn about events and opportunities and see what #MavsAbroad are up to all over the world!