Omaha's Global Connections
Omaha is a vibrant, culturally diverse metropolis in the central United States – a financial services, logistics, and IT hub surrounded by thriving agribusiness. The Omaha metropolitan's 900,000+ residents are hard-working, genuine, and welcoming. The city is renowned for:
Economic vitality: Home to several Fortune 500 companies, Omaha has earned recognition from Kiplinger's, KPMG, and Forbes for its business-friendly environment. Omaha consistently maintains one of the lowest unemployment rates in the United States.
Affordability: Forbes magazine has ranked Omaha as the most affordable city in the U.S. and among the best for young professionals.
Arts and culture: Omaha hosts the College World Series of baseball, draws world-class musical performers, and boasts the country's best-rated zoo.
To learn more about all the things to see and do in Omaha, try Exploring the Community with International Student Advising or go to visitomaha.com.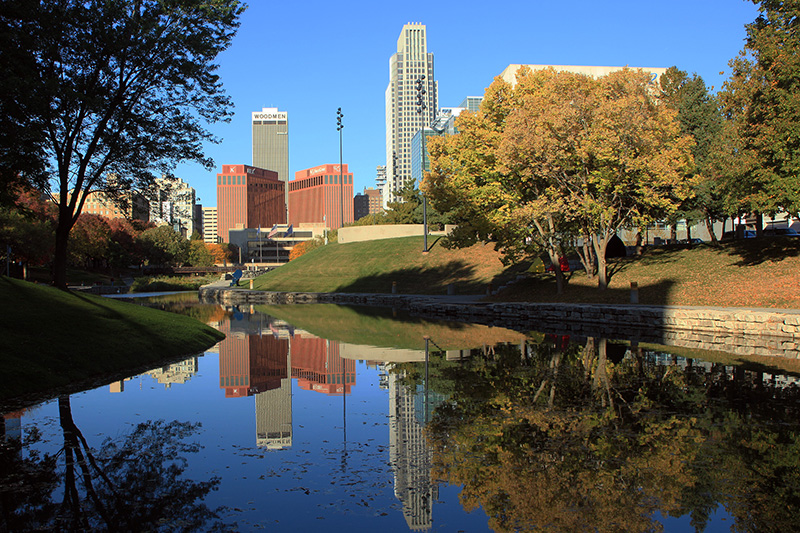 IPD's Global Partners in Omaha
These IPD partners and others deliver seminars, host site visits, and create on-site learning opportunities, immersing participants in Omaha's dynamic global business community:
Fortune 500 firms with Omaha headquarters:
Berkshire Hathaway (property and casualty insurer)
Mutual of Omaha (insurance and banking)
Peter Kiewit Sons', Inc. (construction)
Union Pacific Railroad Corporation
Fortune 1000 firms with Omaha headquarters:
Cabela's (retailer for hunting, fishing, and outdoor gear)
Green Plains (ethanol)
TD Ameritrade (online stock trading)
Valmont Industries, Inc. (metal manufacturing)
Werner Enterprises (logistics)
West Corporation (telemarketing)
Fortune 500 firms with Omaha operations:
Aflac, Inc. (insurance)
First Data Corporation (global e-commerce)
Harrah's (entertainment)
United Parcel Service (UPS)
Major employers in Omaha:
CHI Health
City and State Government Agencies
Ellison Technologies (robotics manufacturing)
First National Bank
Gallup Organization (corporate training)
PayPal (Bill paying service)
Nebraska Furniture Mart
Omaha Steaks (gourmet food and gifts)