2017 Marian Ivers Community Service Leadership Award
UNO undergraduate students who are eligible can now apply.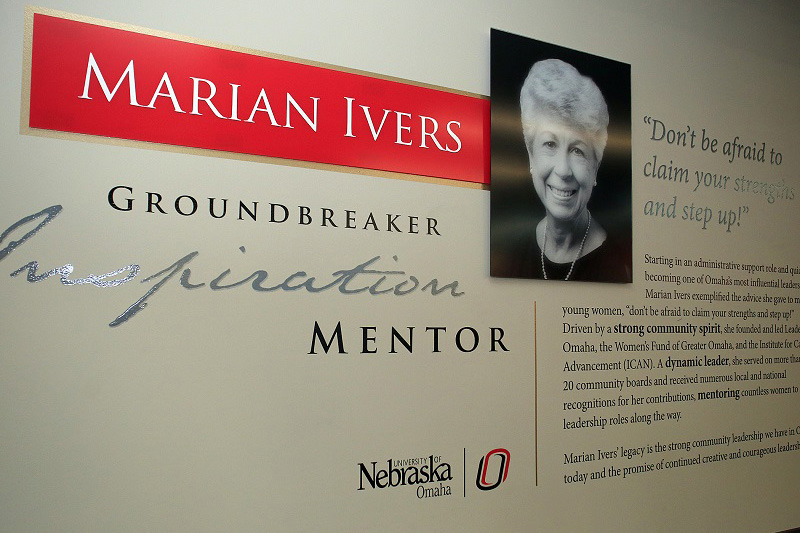 The Marian Ivers Community Service Leadership Award recognizes the actions, commitment, and leadership of currently enrolled UNO students who are addressing issues affecting our community.
The Ivers Award is a grant for $2,000 that can be used for educational expenses such as books, computer equipment, computer supplies, career wear, unreimbursed travel for job interviews, etc.
UNO Student Eligibility
The Ivers award honors currently enrolled UNO undergraduate students who have demonstrated an exemplary record of community service and leadership affecting women or girls while attending UNO. Students must have a minimum of Junior class standing with an expected graduation date no later than May 2019. Applicants must have a cumulative GPA of 3.0 or better.
Application and Due Date
Eligible UNO students can apply online through the MavSync form. MavSync applications are due by Monday, Sept. 11, 2017, on or before 11:45 P.M. Please note that students cannot complete the form without using their UNO credentials to log in.
---
About Marian Ivers
Marian Ivers was a single mother who rose to the highest heights of professional and community leadership in Omaha, ultimately serving as the first Executive Vice President of the Greater Omaha Chamber of Commerce. On the way, she encouraged, inspired, and mentored hundreds of women to do the same.