The future of Criminology and Criminal Justice research and education
The UNO SCCJ is a nationally recognized leader in criminal justice research and education that improves quality of life locally and across our nation. We focus on building knowledge, effective policy and efficient practice in Violence Intervention and Policing, Victimology, Corrections and more! Undergraduate degrees include optional concentrations or minors in Victimology, and Policing.
Students are taught by faculty with unsurpassed research or field experience and credentials. Students gain research experience in SCCJ research labs. Internships are strongly encouraged to gain experience prior to graduation. Professional development and extracurricular learning opportunities are offered throughout the academic year as well as opportunities to participate in student groups.
Our master's program is ranked as a top 10 program by US News & World Report. Our PhD program is ranked #15 in the US and one in which doctoral students work with one of the most productive faculty in the country! Graduate students benefit from working alongside faculty in their research labs as they and may choose to gain substantive experience working with criminal justice agency partners through internships or hands on research projects as well as in the classroom.
SCCJ faculty advance knowledge through publication in academic journals, presentations at national and regional conferences, and share their expertise with community and agency stakeholders to inform help shape best practices and evidence-based policies.
As strong partners with the UNO SCCJ, many Nebraska criminal justice agency employers provide tuition assistance applicable to our degree programs.
Undergraduate and Masters programs are also available for completing entirely online to maximize flexibility for our students.
We Offer
One UNO program, two campuses - Bachelor of Science in Criminology and Criminal Justice is available through the UNO SCCJ on the Omaha or Lincoln campus or Online. Our undergraduate program is ranked #15 in the nation!
Our nationally ranked Master of Science degree opens the door for advancing in criminal justice leadership positions. Online or in-person evening classes are available.

Our Master of Arts degree emphasizes hands on research opportunities for students who are planning careers in research or to advance into our doctoral program.
A Doctor of Philosophy degree in Criminology and Criminal Justice provides unprecedented opportunities to engage in applied research under the supervision of nationally recognized experts. This competitive program is for full-time students with numerous funded graduate research assistantships available.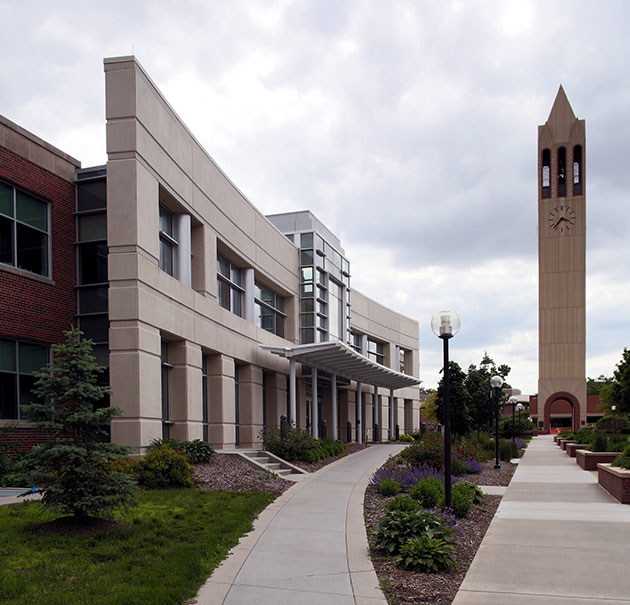 The School of Criminology and Criminal Justice is part of the College of Public Affairs and Community Service
With over 900 undergraduate students, approximately 100 masters' students, 25 doctoral students on the two largest campuses in the University of Nebraska system, the School of Criminology and Criminal Justice is a vibrant academic community.
We welcome you to our events and educational opportunities.