Minor in Criminology and Criminal Justice
Requirements For A Minor in Criminology and Criminal Justice
Courses toward the CRCJ minor can be taken either online or in the classroom. A minimum of 18 credit hours are required, including:
CRCJ 1010 Survey of Criminal Justice
Six hours of lower-level (i.e., choose 2 of the following 3):
CRCJ 2030 Police and Society
CRCJ 2110 Criminal Courts,
CRCJ 2210 Survey of Corrections, and
Nine credit hours of upper-level Criminology and Criminal Justice courses (excluding CRCJ 3000 Criminal Justice Statistics).
In addition, students must meet all prerequisites for enrolling in upper-level criminal justice courses and all nine credit hours of upper-level criminal justice course work must be taken in residence at the University of Nebraska at Omaha. An overall "C" average in courses applied to the minor is required and all courses applied to the minor must be taken for a letter grade.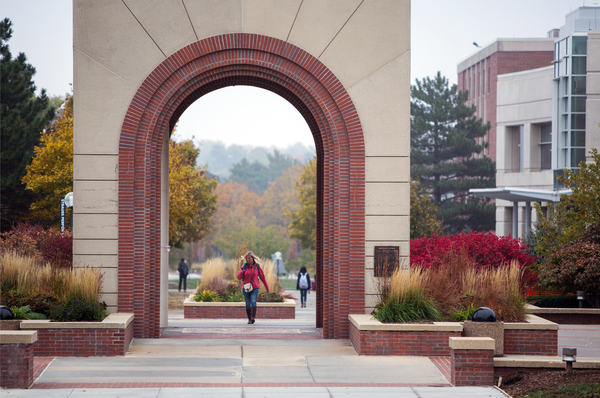 Declare the Criminology and Criminal Justice Minor
Interested students should meet with their current academic advisor, complete the Change of Academic Program form and have it signed by the School of Criminology and Criminal Justice in 218 CPACS.
For More Information
For additional information or if you have any questions, contact a School of Criminology and Criminal Justice academic advisor: Katie Hansen or Yves Bemba. They can be reached via phone at 402.554.2610.
Our Campus. Otherwise Known as Omaha.
The University of Nebraska does not discriminate based on race, color, ethnicity, national origin, sex, pregnancy, sexual orientation, gender identity, religion, disability, age, genetic information, veteran status, marital status, and/or political affiliation in its programs, activities, or employment. Learn more about Equity, Access and Diversity.
scroll to top of page