UNO Flute Festival
The UNO Flute Festival is designed to give students extra help learning the Nebraska or Iowa All-State music, as well as to gain valuable knowledge through sessions dedicated to improving sight-reading skills, flute maintenance, what to consider when upgrading to a new flute, ensemble playing, and more!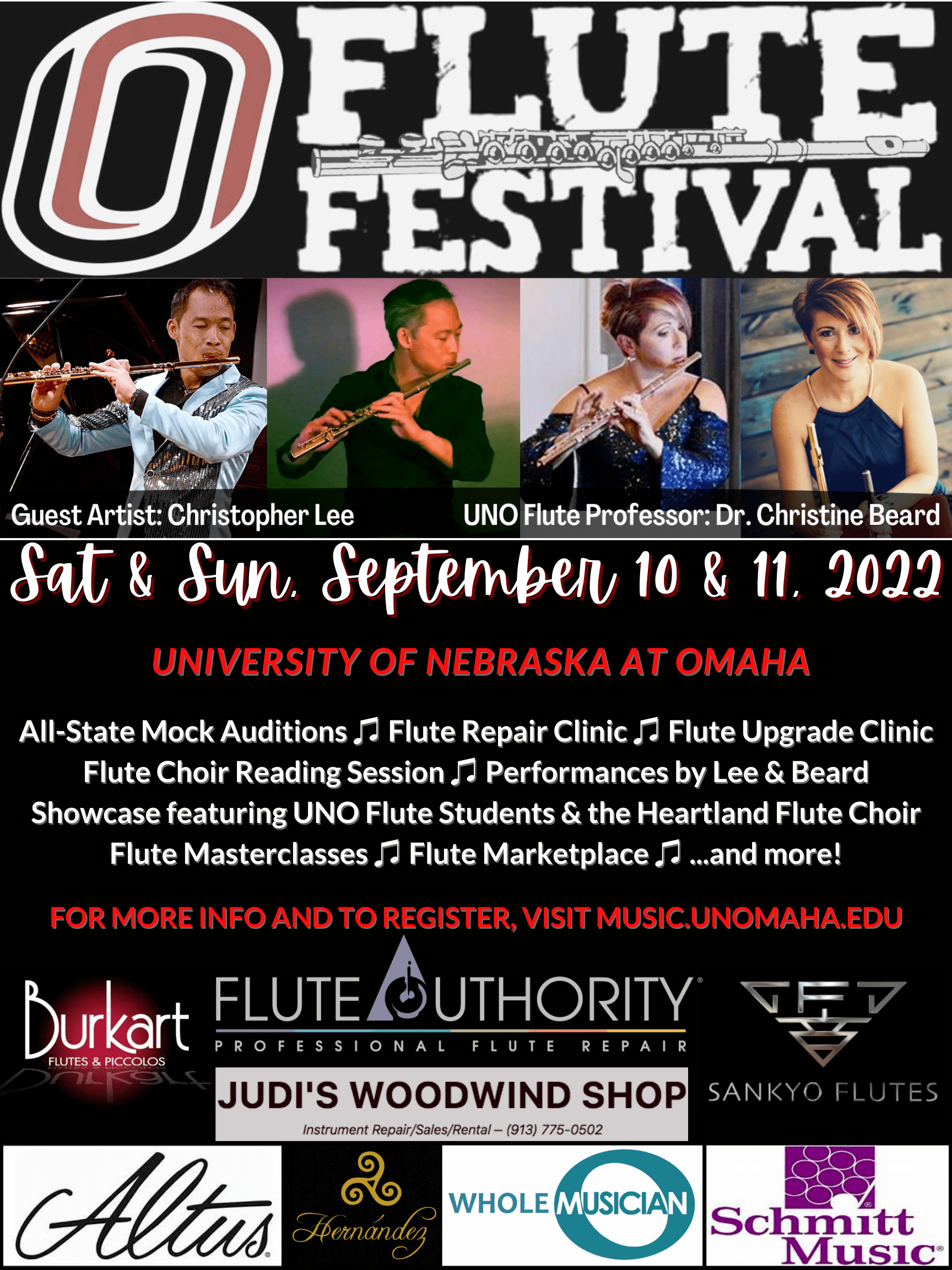 The festival is FREE. Students are asked to bring a copy of their own All-State music to perform in a "mock audition" and receive valuable feedback from our judging panel. You will also have an opportunity to hear Dr. Beard as well as UNO flute students perform, play in a flute choir, and you will be able to try out numerous professional and semi-professional flutes/piccolos on display from our on-site flute vendors.
We look forward to seeing you!
If you have any questions about the event, please email Dr. Christine Beard, Professor of Flute, at cbeard@unomaha.edu
Please print and sign this permission form and bring it with you to the festival.
Blank copies will be available at registration.
When

:
September 10th and 11th, 2022
Where: UNO Campus, Strauss Performing Arts Building
Cost: FREE
What: You will need to bring your own All-State music and your flute/piccolo; cash for flute merchandise or extra snacks (optional)