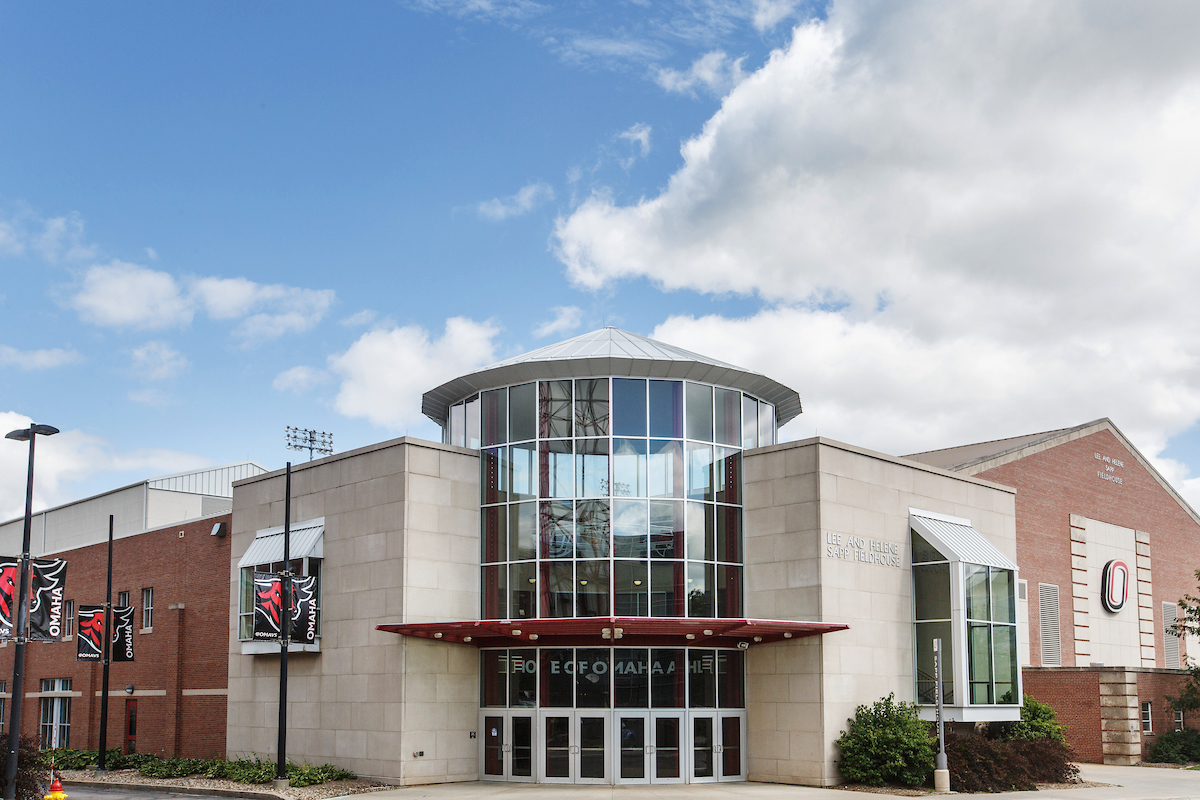 Building Access During COVID-19 Pandemic
The adjustments to hours and access can be found on this building access updates page.
Locked at all times and only open to those with card access.
building code: SFH
address: 6311 Maverick Plaza, Omaha, NE 68132
The Lee & Helene Sapp Fieldhouse has been the home of Maverick volleyball and women's basketball since 1950. The facility can seat up to 3,500 and has hosted numerous national tournaments.