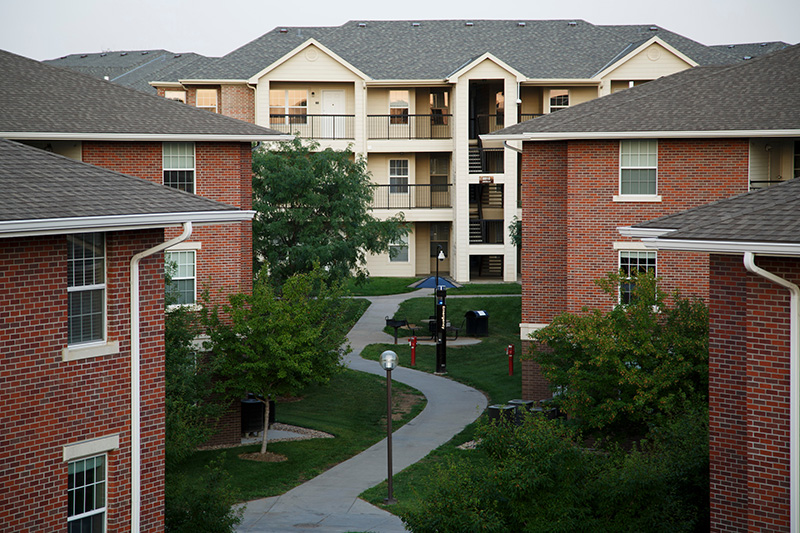 Building Access During COVID-19 Pandemic
The adjustments to hours and access can be found on this building access updates page.
Maverick Village Clubhouse: Locked at all times and only open to those with card access.
building code: MV
address: 6608 University Dr S, Omaha, NE 68182
Located on Dodge Campus, this residence hall offers private bedrooms, full kitchens, a clubhouse, study lounge, TV room, and themed housing, and learning communities.