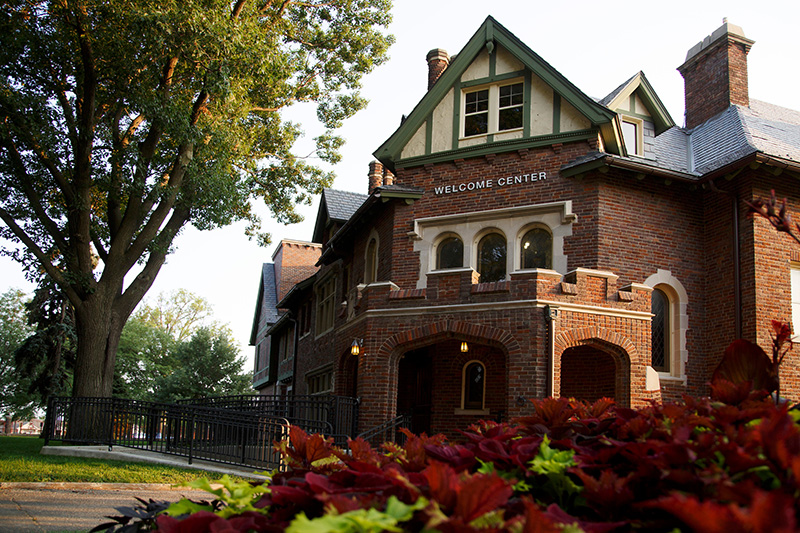 Building Access During COVID-19 Pandemic
The adjustments to hours and access can be found on this building access updates page.
Locked at all times and only open to those with card access.
The Hayden House, once also known as Annex 24, was one of six homes purchased by UNO in 1970. The building was constructed in 1926 and was home to Ophelia Hayden (1889-1972).
As UNO's Annex 24, the building at various times served as home to the School of Gerontology, the Goodrich Program, and the Office of the Dean of the College of Public Affairs and Community Service.
In 2010, the UNO Welcome Center (which moved to Maverick Landing in 2017)  moved into the Hayden House.